---
Echelon Product News: single-wire control and power solution takes LED lights, buildings systems to new level











Pyxos High-Power Link applications, and resulting features and benefits
Indoor/outdoor LED lighting. Adding controls to LED lighting lets users easily change the color and intensity of light emitted from a single lighting fixture. If this technology is inside the LED lights that are part of the landscaping for a building, home or even neighborhood street, users can get creative and switch lights back and forth between different colors, turn the lights on and off at anytime, or pre-set on/off, color change and dim times for specific times, or environment circumstances – all from one main control panel, such as an Internet page. Since LED lights use as much as 90% less energy than incandescent bulbs with the same lumen output, users can control and power them on the same cable with Pyxos High-Power Link Power.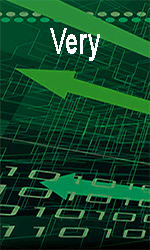 Sensors, switches, and actuators in building automation systems.
Building automation system manufacturers can make their energy conserving applications even more powerful and beneficial to tenants by creating self-installing sensor networks within the building – extending the automation system to additional sensors, switches and/or actuators.
More about Pyxos and Pyxos High-Power Link
The Pyxos and Pyxos High-Power Link platform extends the power of LonWorks® control networks to the smallest devices, even the sensors and actuators inside machines. Built upon tiny, low-cost Pyxos FT chips, it automatically configures itself — without special tools or skilled labor — into a high-speed control network.
These platforms are the only sensor networking solutions designed to be part of a complete control ecosystem <http://www.echelon.com/products/pyxos/ecosystem/default.htm> , and now, with Pyxos High-Power Link, engineers can put power and control all inside a single wire. Other solutions, especially RF-dependent ones, lack a control infrastructure. Because Pyxos networks work seamlessly with LonWorks control networks, manufacturers can easily connect their products to existing automation applications for remote monitoring and control.
Together, LonWorks and Pyxos networks create a synergistic system, with LonWorks networks providing the ultra-reliable backbone for any number of Pyxos based machines and sensor networks. The High-Power Link further extends the power of the Pyxos network, specifically inside LED lighting system and buildings automation system solutions.
---


[Click Banner To Learn More]
[Home Page] [The Automator] [About] [Subscribe ] [Contact Us]