---
Amprobe Test Tools Introduces 18 New Products











Broad range of meters for humidity, temperature, air flow, sound, light, gas detection, distance, RPM, pressure and cable wiring measurements
MISSISSAUGA, ON – Oct. 17, 2008 – Amprobe Test Tools today introduced 18 new meters for conducting a wide range of measurements, including humidity, temperature, air flow, sound, light, gas detection, distance, revolutions-per-minute, pressure and cable wiring. The launch is the largest product expansion for the company in over two years.
The introduction includes six new temperature and relative humidity meters for use in data centers, HVAC, plant maintenance, and food and beverage:
TMD-10 Dual Temperature Meter — a portable, dual input thermometer with a digital dual display, that displays T1, T2 and T1-T2.
TH-1 Compact Probe Style Relative Humidity Meter — a small, portable RH/Temp meter for quick comfort-level measurements.
THWD-5 Relative Humidity and Temperature Meter with Wet Bulb and Dew Point — a microprocessor-based meter for easy, quick access to relative humidity and temperature as well as wet bulb and dew point values.
TR100 and TR200 Temperature Data Loggers with Digital Display, and TR300 Temperature and Relative Humidity Data Loggers — three compact meters for recording temperature readings and/or RH using these parameters: sample interval timing, start/stop, date/time, HI/LO alarm threshold, unit selection, and number of memory points.
TMA40 Anemometer, Relative Humidity and Temperature —provides three measurements in one unit: air flow (velocity or volume), relative humidity and temperature.
For manufacturers, education, healthcare, aerospace, industrial construction, and voice and data:
LM-100 Light Meter and LM-120 Light Meter with Auto Ranging — designed for simple, one-hand operation, the meters measure the visible light from fluorescent, metal halide, high-pressure sodium or incandescent sources.
SM-10 and SM-20 Sound Meters —meet the sound level measurement requirements of safety engineers, health, environmental and industrial safety offices, plus quality control in various environments.
For healthcare, utility, building maintenance, construction, electrical contractors, and HVAC:
CM100 Carbon Monoxide Meter — a compact size meter for measuring and displaying the presence and level of carbon monoxide, with a meter alarm that can be set to alert when CO concentration goes beyond a pre-determined safety level.
GSD600 Gas Leak Detector —a fast responding gas leak detector for methane and propane gas (natural gas) that emits a tone when gas is detected. The frequency of the beep coincides with the concentration of the gas; LEDs display the level of gas present in the area.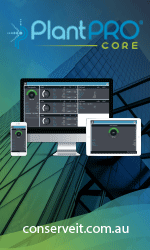 For data centers, utility, construction, building maintenance, consumer goods, voice and data, and security:
The LAN-1 LAN Cable Tester — for testing opens, shorts and mis-wired cable installations. It is designed to work with various data cables and connectors.
For utility, building maintenance, construction, industrial, electrical contractors, and HVAC:
UDM45 Ultrasonic Distance Meter with Laser Pointer —for quick ultrasonic distance measurements of the area or volume of a room. The user can take single distance measurements or use the UDM45 to take continuous measurements.
For utility, building maintenance, manufacturing, and HVAC:
TACH20 Contact and Non-Contact Tachometer — handheld meter with digital display for accurately measuring rotational or surface speed as well as length.
For building maintenance and HVAC:
MAN02 Hand Held Manometer —a portable, battery-operated tool for HVAC/R technicians measuring pressure level differentials.
Amprobe® Test Tools
For 60 years, Amprobe test tools have been the preferred choice of professionals for testing and measuring electrical properties in various field applications. Amprobe's feature-rich products are well known for high reliability at competitive prices. The company's products include clamp-on meters, power quality analyzers, multimeters (volt/amp/ohmmeters) and circuit tracers. To learn more about Amprobe products or to download a catalogue, visit www.amprobe.com.

---


[Click Banner To Learn More]
[Home Page] [The Automator] [About] [Subscribe ] [Contact Us]