---
Wyless and Tridium Announce Strategic Partnership











Uxbridge, London – 20 October, 2008 - Wyless, the international wireless data communications company, and Tridium, the global leader in application software frameworks, automation infrastructure technology and device-to-enterprise integration solutions, have announced a strategic partnership.
The partnership will enable Tridium to provide wireless connectivity for its JACE (Java Application Control Engine) controllers. Powered by the NiagaraAX Framework, JACE's connect different systems and devices - regardless of manufacturer, or communication protocol – into a unified platform that is managed and controlled in real-time over the Internet.
Wyless will provide GPRS (General Packet Radio Service) connectivity over its managed global wireless data network and an Internet-based management platform, which connects the JACE controllers to its wireless network, providing Tridium with a new M2M (machine-to-machine) wireless solution. The wireless solution means no fixed lines are required for external connectivity and therefore deployment is made easier and faster. Tridium will be offering its customers three usage options of the new JACE wireless solution.
Marc Petock, Vice President, Global Marketing and Communications at Tridium commented, "We went with Wyless for a number of reasons: its global reach greatly increases our footprint, it has a strong reputation for network reliability and we are able to offer our customers a high level of customer service due to the network resilience and expertise on offer. We are about giving people choices and with this new wireless service we can offer customers solutions that will work anywhere."
Wyless enables organisations to outsource the management of their wireless networks to lower security risks, costs and complexities, while gaining control over connections using the unique online Wyless Management Platform.
Rami Avidan, CEO Wyless Group added, "Tridium is a very exciting, fast–growing company with over 100,000 deployments of its technology worldwide. The partnership will expand our residential market, opening up a range of new opportunities, and strengthen our presence in industrial sectors such as building automation, utilities and broader monitoring and control systems."
About Tridium
Tridium is a global leader in the development of application software frameworks, automation infrastructure technology and device-to-enterprise integration solutions. Our technology extends, connectivity, integration and interoperability to the millions of devices deployed in the market today and empowers manufacturers to develop Internet-enabled equipment systems and device-to-enterprise solutions.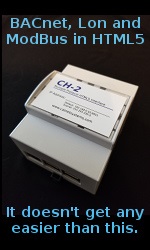 The Niagara Framework® is a software platform that integrates diverse systems and devices regardless of manufacturer, or communication protocol into a unified platform that can be easily managed and controlled in real time over the Internet using a standard web browser.
Today, there are over 126,000 instances of Niagara operating in 43 countries in applications that include: energy management, building automation, M2M, telecommunications, industrial, security automation, lighting control, maintenance repair operations (MRO), service bureaus, convergence retailing and total facilities management.
The Sedona Framework™ is the industry's first, open source software development framework that provides a complete platform for developing, integrating, connecting and managing pervasive device applications at the lower level.
The company is an independent business entity of Honeywell International Inc.
Additional information about Tridium is available at www.tridium.com.
About Wyless
Wyless is an international wireless data communications group. Wyless pioneered, developed and manages a global wireless data network, which enables organisations to securely and reliably communicate with their remote and mobile devices in over 120 countries, using a single network provider. Our Managed Service combines our managed global wireless data network, our patented Private Fixed IP technology, and our unique Internet-based Wyless Management Platform, which provides real-time visibility and enhanced control of wireless connections. Wyless enables organisations to reduce the risks, costs and complexities of deploying and supporting mobile applications. For more information about Wyless, please go to www.wyless.com

---


[Click Banner To Learn More]
[Home Page] [The Automator] [About] [Subscribe ] [Contact Us]