---
The OPC Foundation and Kepware Partner to Manage OPC-UA Codebase in a New Joint Relationship











Portland, ME, October 22, 2008 – Kepware Technologies, the leader in Communications for Automation and the OPC Foundation, announce they have partnered to manage the next generation of OPC technology, OPC-UA. The benefits of this approach will foster rapid adoption through the licensing of proven technology, quality control of an industry-wide solution and guaranteed interoperability at the communications level.
The OPC Foundation is a standards organization, formed in 1995 to create and manage technology fostering interoperability between vendor products within the automation marketplace. The first version of OPC (now termed OPC Classic), was introduced in 1996 and was based on the best design principles and technology available at the time. OPC Classic is widely adopted and is now a feature of virtually every automation software product in the automation marketplace. Over 10 years later, the OPC Foundation, made up of participants from all aspects of the automation industry, including enterprise applications, is at the point of releasing a new series of specifications to meet current and future challenges within a broader range of markets. This next generation of technology is called OPC-UA (OPen Connectivity – Unified Architecture). It delivers all the benefits of OPC Classic, while addressing new demands for greater security, Web Services and SOA (Service Oriented Architecture), portability to a wider range of operating system platforms, and the support for new standards in complex data handling. OPC Classic will continue to be widely supported in the industry with OPC-UA offering an additional, more advanced interface for connectivity going forward.
With specifications nearing final approval, and proof of concept code complete, the OPC Foundation sought a partner capable of managing OPC-UA technology as a product. The adoption of OPC-UA will be greatly enhanced by offering licensable code, rather than leaving vendors to interpret specifications as was the case with OPC Classic. The partner must be capable of working with a wide variety of companies in the automation industry to form an OPC-UA vendor community. Kepware was chosen as the most suitable company to represent the broadest range of vendors, from services organizations to toolkit vendors and product developers. Going forward, the OPC Foundation and Kepware will manage the development of OPC-UA in a managed community "open source code" model, with sources distributed by the new joint entity. The entity will be dedicated to the marketing and management of OPC-UA and the OPC-UA vendor community. The entity will follow the form of a Non-Profit, will be staffed and managed by both Kepware and OPC Foundation personnel, with the OPC Foundation providing complete oversight. The entity will manage OPC-UA as a licensable technology. The new community will be based around the OPC-UA.COM, OPC-UA.ORG and OPC-UA.NET domains that currently point to the OPCFoundation.ORG website. The new entity, based on a Kepware relationship today, will be managed to facilitate a transition to another partner or partners at the discretion of the OPC Foundation.
Community participants will have access to Source Code and will receive a License to use OPC-UA as a component in their products. Participants will also have access to developer forums, and a network of other community participants delivering training, developer resources, and toolkits supporting the OPC-UA initiative. Participants will be in a position to both assist in the maintenance and the direction of OPC-UA technology. This new initiative is scheduled to launch in January of 2009 and all current OPC Foundation members will be contacted for inclusion in this additional community. Other companies interested in joining the community will be directed to OPC-UA.ORG after January 1, 2009.
"Kepware has worked hard to become the industry leader in OPC technology," states Tony Paine, Executive VP and CTO of Kepware Technologies. "The selection of Kepware as the OPC Foundation partner, to manage what we believe is the most significant technology ever to hit the automation industry (other than Operating Systems), is a vote of confidence in quality and vendor neutrality that Kepware has set out to achieve as a communications company. Our goal is to work with the OPC Foundation to deliver the best possible solutions for interoperability in the industry, while also delivering the best OPC-UA interoperability atop traditional Kepware products."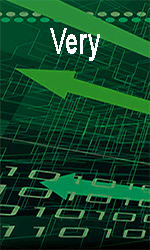 "The process of selecting Kepware as our OPC-UA Code Management company was an involved one, working with them to define and refine the strategy, confirm the value to the market, and develop the execution plan," explains Thomas Burke, President of the OPC Foundation. "Kepware has been working closely with the OPC Foundation and has shown their commitment to the highest quality in OPC. Kepware's success in the market, working with OEMs of all kinds is proof they have the credibility to be vendor neutral. Finally, Kepware is purely a product company, and will be relying on others to deliver the training and development services associated with OPC-UA adoption. We have complete confidence Kepware is the right company to work in a tight partnership with us to develop and manage the OPC-UA Codebase and Vendor Community."
According to Craig Resnick, Research Director, ARC Advisory Group, "The OPC Foundation's goal of providing secure, reliable technology for moving data and information from the factory floor to the enterprise requires a partner who can convert this vision into reality, is vendor neutral, understands the interoperability requirements of both the automation and enterprise markets, and has the in-depth experience in deploying OPC solutions from their OPC-DA origins through OPC-UA. Kepware appears to meet these partner criteria. Manufacturers, processors, and vendors will look to the OPC Foundation and Kepware to provide a framework for moving information between applications in the automation and enterprise spaces by leveraging Web Services as the key technology enabler along with reliable delivery mechanisms laced with robust security features that must form the cornerstones of the architecture."
About Kepware
Kepware is the world leader in communication software for automation and offers a unique experience in both OPC and embedded device communications. Since 1995, Kepware has focused on the development of communication drivers to automation controllers, I/O and field devices. Applications include M2M (Machine to Machine) and M2E (Machine to Enterprise) communications. Operating system support includes; Microsoft Windows Desktop, Windows Server and Windows Embedded (Windows CE and Windows Embedded NT/XP). Today, with over 130 communication protocols, and through the efforts of our direct sales, distribution and embedded partners, Kepware is the leading provider of communications with annual shipments exceeding 100,000 units. Kepware's responsiveness to customer needs and strong partnerships with other leading automation suppliers ensures that your next application will be a success. Ask around and you'll hear why automation professionals everywhere consider Kepware Technologies "Automation's Best Friend". www.kepware.com
About the OPC Foundation
The OPC Foundation, dedicated to interoperability in automation and enterprise computing, is an independent, non-profit organization that comprises leading manufacturers and solution providers in factory and process automation as well as enterprise solutions. The OPC Foundation's charter is to develop worldwide industry-standards for data transfer offering multi-vendor interoperability and seamless connectivity of measurement and automation devices, systems, networks, and enterprise computing solutions used in the manufacturing and process industries, by leveraging open computing technologies. Board members and Officers are unpaid volunteers. Development of specifications is undertaken by volunteers from 500+ members worldwide. For more information about the OPC Foundation visit www.opcfoundation.org
---


[Click Banner To Learn More]
[Home Page] [The Automator] [About] [Subscribe ] [Contact Us]