---
GE Fanuc Intelligent Platforms To Deliver Kepware Communications Protocols With Industry-Leading Proficy HMI/SCADA Software











Portland, ME, October 27, 2008 – Kepware Technologies, the leader in Communications for Automation, announces that GE Fanuc Intelligent Platforms, based in Charlottesville, VA, has entered into a resale agreement with Kepware, to expand their drivers and OPC servers offering for the Proficy HMI/SCADA – iFIX and Proficy HMI/SCADA – CIMPLICITY products. The agreement allows GE Fanuc's customers an added option of using all of Kepware's protocols for their HMI/SCADA solutions. In addition, GE Fanuc is "Connected with Kepware" as a VEP (Vendor Endorsed Protocol) Partner, working with Kepware to ensure Kepware offers the best GE Fanuc connectivity in the industry.
GE Fanuc is an industry leader in both the automation software and hardware space. While GE Fanuc is currently offering their own communication drivers along with their HMI/SCADA solutions, this new relationship with Kepware will both expand the GE Fanuc driver offering and enable GE Fanuc to focus development on areas that will deliver greater value to its customers.
GE Fanuc has also joined the Kepware VEP (Vendor Endorsed Protocol) Program, which makes certain that Kepware is up to date with all GE Fanuc communications protocols including SNP, SNPX, SRTP and EGD. "This is a significant expansion of a relationship we have had in place for several years," said Roy Kok, Vice President of Sales and Marketing at Kepware. "GE Fanuc has worked closely with Kepware for quite some time, reselling our Allen Bradley ControlLogix Driver with its Proficy HMI/SCADA – iFIX product. Earlier this year we announced the use of Kepware communications in the Proficy View and QuickPanel products."
"Kepware offers leading support for GE Fanuc hardware products today," said Claire Cerrato, General Manager, Automation Software for GE Fanuc. "And, we look forward to working with them on GE Fanuc protocols and leveraging their expertise with other protocols in the industry. This collaboration will deliver industry-leading communications, with a tight integration to GE Fanuc HMI/SCADA solutions."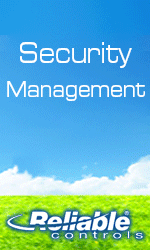 According to Craig Resnick, Research Director, ARC Advisory Group, "Manufacturers' operations are moving to a single environment where their automation systems, spanning all realms of control disciplines from process to discrete automation and motion control, must flawlessly communicate in real-time with their automation software applications. These manufacturers operations require Collaborative Production Systems that utilize communications tools such as Kepware's KEPServer or GE Fanuc's IGS to eliminate the internal barriers that may exist between, for example, the plant floor and IT. Manufacturers require a single version of the truth, which can only be achieved if synchronized real time data is provided throughout their enterprise."
About Kepware
Kepware is the world leader in communication software for automation and offers a unique experience in both OPC and embedded device communications. Since 1995, Kepware has focused on the development of communication drivers to automation controllers, I/O and field devices. Applications include M2M (Machine to Machine) and M2E (Machine to Enterprise) communications. Operating system support includes; Microsoft Windows Desktop, Windows Server and Windows Embedded (Windows CE and Windows Embedded NT/XP). Today, with over 130 communication protocols, and through the efforts of our direct sales, distribution and embedded partners, Kepware is the leading provider of communications with annual shipments exceeding 100,000 units. Kepware's responsiveness to customer needs and strong partnerships with other leading automation suppliers ensures that your next application will be a success. Ask around and you'll hear why automation professionals everywhere consider Kepware Technologies "Automation's Best Friend". www.kepware.com
About GE Fanuc Intelligent Platforms
GE Fanuc Intelligent Platforms, a joint venture between General Electric (NYSE: GE) and FANUC LTD of Japan, is a high-performance technology company and a global provider of hardware, software, process solutions, services, expertise and experience in automation and embedded computing, with products employed in virtually every industry, including manufacturing automation, defense, automotive, telecommunications, healthcare and aerospace. GE Fanuc Intelligent Platforms is a worldwide company headquartered in Charlottesville, VA and is part of GE Enterprise Solutions. For more information, visit www.gefanuc.com.

---


[Click Banner To Learn More]
[Home Page] [The Automator] [About] [Subscribe ] [Contact Us]