---
LONMARK® International Launches New Onsite Professional Certification Training Program











October 27, 2008 – San Jose, CA – LonMark International (LMI), a non-profit trade association recognized as the industry authority for certification, education and promotion of interoperability standards for the benefit of manufacturers, integrators and end users has recently launched its Onsite Professional Certification Training Program.
The 1-day onsite training program is a preparatory course for professionals wishing to become LonMark certified. The training class is intended as a refresher course for individuals already familiar with the basic concepts of LON and for those who have had prior training and/or field experience.
This newly developed and highly flexible training program allows the client to save money, eliminate travel, and train as many or as few employees as needed. The classes can be scheduled to suit the client's agenda, and can be conducted on the client's premises, or at a location of their choice.
The Professional Certification Training and Testing Program consists of a 6-hour intensive training class directly followed by the Professional Certification test. This program is intended as a 1-day event but can be customized to go over two days if needed, with training on Day 1 and testing on Day 2.
The LonMark onsite training program offers a cost-effective solution to ensure that each participant gets a consistent learning experience that can be paced to suit the company's needs.
The training class is designed to cover various areas of the LonMark Professional Certification Testing Program. The test is comprised of 150 multiple-choice questions, divided into the following 12 distinct areas, all of which will be covered during the 1-day training class:
LonWorks® history and terminology basics, transport media, nodes, communication, physical network structuring, logical network structuring, installation, network configuration, tools for network management, LonWorks and IP, troubleshooting, and user interfaces.
"The aim of the LonMark Professional Certification Testing Program is to test and certify engineers, integrators, and designers of control systems. System specifications now require minimum training for system integrators and stipulate that system integrators employ LonMark Certified Professionals", says Ron Bernstein, Executive Director of LonMark International. "This will ensure that building owners and managers the world over will be safe in the knowledge that only the most qualified people are working on their projects thus allowing for the best possible control systems being installed."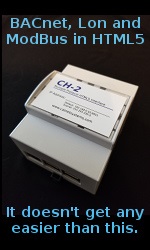 The test is open to any industry professional involved in the design, specification, integration or installation of LonWorks control networks. Those passing the test are recognized as LonMark Certified Professionals and hold the credentials associated with comprehensive LonWorks technology knowledge.
For more information about this new program, please contact marketing@lonmark.org.
About LonMark International
Since its inception in 1994 and new corporate structure in 2003, LonMark International has become a major driving force in the establishment of interoperable guidelines for building, industrial, transportation, residential, and utility automation.
LonMark membership is open to any manufacturer, distributor, engineer, system integrator, or end user committed to the development, specification, and use of open, interoperable products utilizing ANSI/CEA 709.1 and related standards.
LonMark International is a non-profit, mutual-benefit trade association with close to 600 members worldwide, and local affiliates in the Americas, Asia, and Europe. LonMark's mission is to create, support, and promote the standards for open, interoperable LON-based products, systems, and professionals. For more information about LonMark International, testing, and educational opportunities please visit www.lonmark.org.
Products, which have been verified to conform to the LonMark interoperability guidelines, are eligible to carry the LonMark logo.
LonMark and the LonMark logo are registered trademarks in the U.S. and other jurisdictions. Other marks belong to their respective holders.
---


[Click Banner To Learn More]
[Home Page] [The Automator] [About] [Subscribe ] [Contact Us]