---
Independent Testing Uncovers Serious Fire Safety Concerns with Many Communications Cables from Offshore Manufacturers











CCCA Proposes New Certification Program
WASHINGTON, D.C., October 29, 2008 - The Communications Cable and Connectivity Association, Inc. (CCCA) today cautioned that many offshore-manufactured communications cable products could present significant fire risk. In response to concerns from the industry, the CCCA commissioned an independent laboratory to analyze whether nine randomly selected offshore samples of these products met U.S. minimum requirements for performance and safety. Test results showed that none of the samples fully met all of the minimum requirements and eight of the nine samples failed to meet the National Fire Protection Association (NFPA) minimum code requirements for low flame spread and/or smoke safety requirements for installation in commercial buildings, schools and multi-tenant residences. Many of the samples failed the flame spread and smoke tests catastrophically.
Because of the seriousness of these safety concerns, the CCCA plans to work in cooperation with the major leading independent telecommunications industry testing agencies to establish a new product certification program. Although details of the proposed program have not yet been established, a key component will be independent laboratory testing of structured cabling products that have been procured from point–of-sale locations.
The cables selected for the tests were all procured from North American distributors and were comprised of Category 5e and Category 6 cables, which are the predominant cable types used for establishing wired local area networks (LAN). Category 5e cables also are typically used for telephone interconnection within a building. These cables are commonly installed behind walls and in ceilings and are connected to wall outlets that have phone or Ethernet jacks. The invisible placement of these cables makes their flame and smoke characteristics critical because combustion would not be evident to inhabitants until after it had progressed significantly.
The CCCA sponsored the independent tests in response to concern from the membership that many of the new cable brands entering the North American market appeared to be constructed of inferior materials that would not pass the flame and smoke tests required by the National Electrical Code. The testing program outlined above confirmed these concerns. The CCCA is not publicizing the names of the manufacturers of the cable products but confirmed that all nine samples were sold under brand names that would largely be considered "unknown" to U.S. customers.
"These test results strongly imply that these cable products, manufactured in China or Taiwan, were made with inferior materials and methods to save on production costs. Several of the samples tested would pose a serious fire safety risk once installed," said CCCA Executive Director Frank Peri.
"Unlike CCCA members who have pledged to our Code of Ethics, these manufacturers have put public safety at risk and that is unacceptable," Peri added. "The integrity of the North American system of industry-led performance standards and fire safety protection could erode if the marketing of sub-standard, non-compliant cables goes unchecked. In addition, contractors and distributors could face major liabilities if the installed substandard products are later found not to meet minimum fire code requirements or do not satisfy other mechanical or electrical performance standards."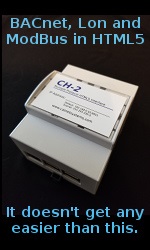 On August 14, 2008, the Consumer Product Safety Improvement Act of 2008 was signed into law. This new law1 increases the maximum civil penalties to $15 million for a person who knowingly "manufactures for sale, offer for sale, distribute in commerce, or import into the United States any consumer product which is not in conformity with an applicable consumer product safety standard under this chapter..." (Section 2068 of the Consumer Products Safety Act)
Nine of the nine samples did not fully comply with TIA 568-B industry minimum requirements for physical and electrical performance (as specified for Category 5e/6 cables). Communications cable products that fail to meet minimum standards for physical and electrical performance can cause a slowdown of network data speeds and in some cases result in network failures and lost productivity. Replacing substandard cable is costly because of the cost of new cable and the difficulty in accessing the areas where cables are routed.
"While safety is the primary concern of the CCCA, it is also important to have transparent industry standards and testing to prevent unsuspecting customers from buying any structured cabling product that will not perform as expected in their network," Peri said.
About CCCA
CCCA, a non-profit corporation formed in 2007, has a mission to serve as the major resource for well researched, fact-based information on the technologies and products of structured cabling media to support current and future needs of the networking, IT and communications industries. CCCA also is proactive at codes and standards bodies and other trade, industry and governmental organizations in communicating and influencing policy and decisions affecting the quality, performance and societal needs of the structured cabling infrastructure. Headquarters: 1001 Pennsylvania NW, Washington, DC, 20004. For further information, contact Frank Peri, Executive Director at fperi@cccassoc.org
---


[Click Banner To Learn More]
[Home Page] [The Automator] [About] [Subscribe ] [Contact Us]