---
Online Development Delivers Universal Gateway Based on Kepware Protocols















New Universal Gateway Appliance Delivers Machine to Machine communications for Allen-Bradley ControlLogix Programmable Controllers

Portland, ME, September 29, 2009 – Kepware Technologies, the leader in Communications for Automation, announced today that Online Development is the first company to be delivering KEPServerEX with over 100 protocols, in the form of an Allen-Bradley ControlLogix communications module, "Universal Gateway Appliance."

Online Development's focus is on helping companies bridge information gaps throughout their facilities with data appliances that are easy to install and use. Each appliance is available for specific data transaction applications and are designed to: Reduce installation and setup time through intuitive and easy configuration, provide reliable performance and factory floor durability, help ensure virus and hacker-free operation, and trouble-free operation without maintenance or upgrades.

"Online Development has done an excellent job in creating a communications appliance with our KEPServer protocols and LinkMaster product." explained Roy Kok, VP of Sales and Marketing of Kepware Technologies. "This product has been designed for high reliability and trouble free operation. You can literally take a module off the shelf, configure it with a remote PC, and have reliable Machine to Machine (M2M) communications over any combination of protocols."

"We offer a variety of modules which are purpose built for specific tasks," stated Ron Monday, President of Online Development Corp. "This is our first module designed as a "Universal Gateway," and we are seeing a great deal of interest in its capabilities. Kepware has been an excellent partner in the process of developing this product."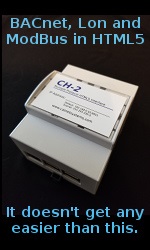 About Kepware
Kepware is the world leader in communication software for automation and offers a unique experience in both OPC and embedded device communications. Since 1995, Kepware has focused on the development of communication drivers to automation controllers, I/O and field devices, OEM Licensable communications and Licensable OPC Interoperability solutions. Applications include M2M (Machine to Machine) and M2E (Machine to Enterprise) communications. Operating system support includes; Microsoft Windows Desktop, Windows Server and Windows Embedded (Windows CE and Windows Embedded NT/XP). Today, with over 140 communication protocols, and through the efforts of our direct sales, distribution and embedded partners, Kepware is the leading provider of communications with annual shipments exceeding 100,000 units. Kepware's responsiveness to customer needs and strong partnerships with other leading automation suppliers ensures that your next application will be a success. Ask around and you'll hear why automation professionals everywhere consider Kepware Technologies "Automation's Best Friend". www.kepware.com

About Online Development
Online Development is a fast track developer of factory automation data appliances. Since its founding in 1989, the company has led the industry in developing the technologies needed to enable various leading brands of PLCs/PACs to communicate with field devices or other controllers on the factory floor. The technologies developed by the company provide very simple, yet highly effective, connectivity between various proprietary factory automation devices including barcode scanners, modems, printers, robots, HMIs, sensors, RFIDs, and popular factory/warehouse network systems. Headquartered in Knoxville, Tennessee, Online Development is privately owned and has offices in Cleveland, Ohio, Cincinnati, Ohio and Barcelona, Spain. Online Development, Inc. Headquarters Address: 7209 Chapman Highway, Knoxville, TN 37920. Main Telephone: 800-625-8678, website: www.oldi.com.

All product and company names listed are trademarks or trade names of their respective companies.

---


[Click Banner To Learn More]
[Home Page] [The Automator] [About] [Subscribe ] [Contact Us]