---

Adura Technologies Releases Wireless Lighting Controls System for Existing Buildings That Could Reduce Costs 50 Percent















SAN FRANCISCO, Sept. 30, 2009 – Adura® Technologies today announced the availability of a wireless lighting control system that can be easily and economically installed in existing commercial buildings, potentially saving users up to 50 percent on lighting costs and reducing carbon emissions.

Lighting accounts for about 38 percent of electrical costs in U.S. commercial buildings, according to the U.S. Department of Energy's Commercial Building Energy Consumption Survey. However, only about 7 percent of existing buildings have central controls and improving lighting controls with wired systems is costly and disruptive.

The Adura LightPoint System™ Release 1.0 (ALPS 1.0) is a wireless solution that is cost-effective and easy to install and use. For example, it takes only a few minutes to attach light controllers to existing fixtures, using just a few screws or magnets. The system consists of Web-based software, interfaces that link through a wireless mesh network to existing sensors and wall controls, and a suite of tools that facilitate more rapid and accurate installation and commissioning.

ALPS 1.0 also scales to the needs of users. It can make existing lighting designs more flexible and includes an intuitive Web application that automatically responds to utility-based programs, such as demand response, which could lead to additional reduced costs.

"ALPS 1.0 provides businesses with the ability to monitor and manage lighting at every level – from the individual fixtures to an area, floor, building or campus and across geographical locations," said Zach Gentry, co-founder and Chief Strategy Officer. "That enables companies to provide just the amount of light needed, when and where it's needed and could reduce lighting costs and the associated carbon footprint by up to 50 percent."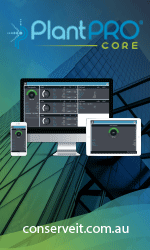 ALPS 1.0 is immediately available and will be provided as a service. Plans call for it to be sold as an enterprise suite in the near future.

ALPS has been piloted at a number of locations. Most recently, a study sponsored by Pacific Gas & Electric showed that individual controls at an Alameda County Water District facility in Fremont, CA, produced 70 percent savings and high user satisfaction. A similar pilot at a Webcor Builders facility in Hayward, CA, produced the same results.

At UC Berkeley, a pilot was installed in sections of two libraries where lights were on 24 hours a day and controls were too remote to be used regularly. ALPS produced a 65 percent reduction in energy use and, with government incentives, provided immediate payback on the investment.

About Adura Technologies
Adura® Technologies is a clean energy technology company, applying low-power wireless mesh networking to the lighting controls market. The company designs, manufactures and commissions lighting management solutions for its customers. Adura's mission is to provide cost-effective lighting solutions for the retrofit of commercial buildings so that building owners, tenants and facility managers can implement energy efficiency and load curtailment strategies that help reduce their operating costs and their carbon footprint. Adura is backed by a $5 million Series A investment co-led by VantagePoint Venture Partners, a leading clean tech investor based in San Bruno, CA, and Claremont Creek Ventures, an early-stage venture capital firm based in Oakland, CA. For more information, visit www.aduratech.com.



---


[Click Banner To Learn More]
[Home Page] [The Automator] [About] [Subscribe ] [Contact Us]