---
PROFI Interface Center enhances PROFIBUS & PROFINET support in North America















Scottsdale, AZ – September 28: The PTO (formerly the PROFIBUS Trade Organization) is proud to announce the PROFI Interface Center's (PIC) commitment to improved product and technology support in North America with the unveiling of its new website. The new PROFI Interface Center website is available at: http://www.ProfiInterfaceCenter.com. Users of PROFIBUS and PROFINET now have on demand access to technical resources and online support with a click of the mouse. The new PROFI Interface Center website provides an easy to navigate source of technical information to support end-users efforts 24/7.
For the past 15 years the PROFI Interface Center (PIC) has provided North America with many services and products for PROFINET and PROFIBUS fieldbus communication for automation technology. These services have included seminars, integration support and device conformance testing. The new website reinforces the main values of the PIC which are to provide unparalleled technical support and educational promotion of PROFIBUS and PROFINET technologies.
"It is important for our customers to have relevant information available to make quick and informed decisions to be able to carry out their installations and development projects successfully", commented Martin Raab, Team Leader of the PROFI Interface Center. "Our new website offers up-to-date technical information, lists resources and lists important contacts. It also offers education, integration support, products (development kits, ASICs, software tools) and certification lab services for PROFINET and PROFIBUS which are the cornerstones of our business. And our new website makes all this available to our customers in an easy to find, clear and simple way."

In an economy that is forcing cuts to many businesses, the PROFI Interface Center raises the bar in its commitment to quality and service. This new commitment to technical support once again demonstrates why PROFIBUS is the world's most widely adopted fieldbus.
To access the full PROFI Interface Website please navigate to the following link: http://www.ProfiInterfaceCenter.com, or contact the PROFI Interface Center directly at pic.industry@siemens.com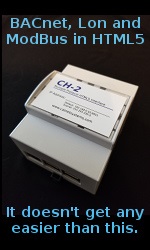 About the PTO
The PTO is dedicated to showing industry the beneficial results of using PROFIBUS and PROFINET while assisting device manufacturers throughout North America in the development and marketing of PROFIBUS and PROFINET products.
Over 1400 companies organized in 26 Regional PROFIBUS Associations develop and supply PROFIBUS and PROFINET solutions for cost efficient and highly reliable automation. PI (PROFIBUS and PROFINET International ) is the global, umbrella organization for the 26 regional associations. PI is the largest fieldbus organization and has been doing business since 1989.
As one of those 25 local PROFIBUS and PROFINET organizations, PTO, a non-profit, member organization, is responsible for North America. Members of the PTO are vendors of hardware, software and systems as well as end users and operators, scientific institutes, universities, distributors, and system integrators. The PTO is governed by a Board of Directors with directors from Siemens, Invensys, and Endress+Hauser. To learn more about the PTO please navigate to: http://us.profibus.com/default.aspx
About the PROFI Interface Center
The PROFI Interface Center (PIC) was established in Johnson City, TN to allow easy and direct access to PROFIBUS and PROFINET technology. The PIC team provides many services including seminars, integration support and device conformance testing for PROFIBUS and PROFINET. In addition, it supplies development products and assists in developing devices.
The PIC is accredited through the PTO as an official PROFIBUS test lab for DP slave and master certification and as an official PROFINET test lab for PROFINET device certification (PITL). It also serves as an official competence center (PICC) for PROFIBUS and PROFINET as well as a training center (PITC).
To learn more about the PIC navigate to: http://www.ProfiInterfaceCenter.com
---


[Click Banner To Learn More]
[Home Page] [The Automator] [About] [Subscribe ] [Contact Us]