---
E-Mon's New BACnet MS/TP Option Allows Input of Up To 38 Meter Data Parameters into Leading BAS Protocol















New option expands company's communications offering to include BACnet MS/TP over RS-485 meter connections; now available for the E-Mon D-Mon Class 5000 Government Meter; other meters to follow.

LANGHORNE, PA—September 30, 2009—E-Mon, LLC, the electric submetering market leader and manufacturer of the widely installed E-Mon D-Mon® product line, announces the availability of a new BACnet MS/TP communications option (specify Option B) for the Class 5000 that converts electrical submeter data into an RS-485 serial communications format compatible with BACnet, the industry's leading building automation and control system protocol. The Class 5000 meter equipped with Option B converts up to 38 metering data parameters into the BACnet Master-Slave/Token-Passing (MS/TP) protocol. These measurements include, but are not limited to:

• Energy and reactive energy, delivered and received (kWh);
• Real power (kW), total and by phase;
• Reactive (kVAR) and apparent (kVA) power, total and by phase;
• Power factor (percent), total and by phase;
• Current (A), voltage (V) and phase angle (degrees) by phase;

"This communication option enhances the flexibility and versatility of BACnet applications by enabling input of an expanded range of electrical measurements into the facility's measurement and control system," said Don Millstein, president and CEO of E-Mon. "This level of granularity is particularly desirable in large and small-scale government buildings seeking to benchmark, measure and verify precise energy usage trends for compliance with LEED, EPAct 2005, EISA 2007 and other energy policy mandates." Millstein notes that the BACnet MS/TP option extends E-Mon's communications protocol support to RS-485 connections "with the same level of granularity as our standard Modbus RTU and Ethernet based offerings including Modbus TCP and BACnet IP.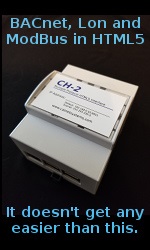 Soon to be available for Class 3000 (Advanced) and E-Mon's Interval Data Recorders (IDR), the BACnet MS/TP option is now available only for the Class 5000 Government Meter, which features:

• 8-digit display of Kilowatt-hours (kWh)
• Support for two external inputs from gas, water and other utility meters;
• Choice of other communications options;
• Standard JIC steel enclosure or optional NEMA 4X outdoor enclosure.

First introduced in 1987, the Building Automation and Control Network, or BACnet, has evolved into ANSI/ASHRAE Standard 135-1995. Supported by a consortium of building management organizations, system users and manufacturers, BACnet is currently the industry's de facto non-proprietary, open-protocol communication standard for building automation and control.

Option Price: $389.00—Specify suffix B when ordering Class 5000 Meter
Availability: Now
Delivery: Off the shelf from factory or local distributor (see website for locations)
About E-Mon, LLC
Established in 1981, E-Mon is the industry leader in solid-state electronic kilowatt-hour submeters, automatic meter reading software and other energy management products and services. Almost 500,000 E-Mon products are installed worldwide for tenant billing, cost allocation, demand side management, energy conservation and load profiling across the commercial, industrial, institutional, governmental and multi-family facility landscape. E-Mon is an active member of the Federal Energy Management Program task force, Alliance to Save Energy, Association of Energy Engineers, U.S. Green Building Council and other organizations. For further information, visit: www.emon.com.

---


[Click Banner To Learn More]
[Home Page] [The Automator] [About] [Subscribe ] [Contact Us]