---
Moxa Partners with Kepware for Industrial SNMP















Moxa enters into a reseller agreement with Kepware for its patented iSNMP and Ping network device monitoring and management solution

Portland, ME, October 5, 2009 – Kepware Technologies, the leader in Communications for Automation, announced today that it has been selected as a supplier to Moxa, to deliver Kepware's IT and Infrastructure Suite for use with the full line of Moxa Managed and Unmanaged Ethernet products.

Industrial SNMP is the world's leading industrial network monitoring and management solution for automation, delivered to the market through a variety of OEM, Channel and End User sales. This partnership with Moxa will accomplish three objectives, first – to give Moxa the premier industrial SNMP solution for sale with their products, second – to qualify MOXA products with Kepware's solutions delivered through Kepware OEM partnerships and third – to reinforce to customers purchasing directly from Kepware, that its solutions are endorsed and that Moxa is "Connected with Kepware". Moxa will be selling the Kepware IT and Infrastructure Suite which contains SNMP, Ping, System Monitor, Modbus, U-CON and CID.

"Our Industrial SNMP solution started with the acquisition of COI Software, in the Fall of 2007," explained Roy Kok, VP of Sales and Marketing of Kepware Technologies. "Late in 2008, Kepware redeveloped the solution, basing it on the KEPServer architecture in order to deliver a wide range of both Standard (such as OPC-Classic and OPC-UA) and Native Client connectivity, needed by many Kepware OEMs. By working with Kepware, Moxa will have proven connectivity between their products and virtually every HMI/SCADA, Historian or MES on the market today."

"Kepware is a very unique partner," stated Jeff Disbrow, Vice President of Sales and Marketing at Moxa. "First, they offer excellent technology. Kepware meets the needs of today, but will also work with us on any future requirements. But more importantly, Kepware is virtually the standard for automation connectivity and our relationship with Kepware will ensure that all their OEM relationships can deliver proven Moxa connectivity. This is as much or more of a marketing opportunity as it is a Moxa reseller opportunity."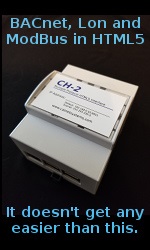 According to Craig Resnick, Research Director, ARC Advisory Group, "It is critical for network device vendors to deliver the technology that provides their customers with the capability to connect, monitor and manage these products with their existing HMI/SCADA and production management solutions. Kepware's Industrial SNMP product provides this capability, through the use of industry standards or preferred proprietary interfaces. Kepware is firmly established as a leader in providing SNMP to automation system connectivity and has distinguished itself through its partnerships and a patent of the technology."

About Kepware
Kepware is the world leader in communication software for automation and offers a unique experience in both OPC and communication protocols. Since 1995, Kepware has focused on the development of communication drivers to automation controllers, I/O and field devices, OEM Licensable communications and Licensable OPC Interoperability solutions. Applications include M2M (Machine to Machine) and M2E (Machine to Enterprise) communications. Operating system support includes; Microsoft Windows Desktop, Windows Server and Windows Embedded (Windows CE and Windows Embedded NT/XP). Today, with over 140 communication protocols, and through the efforts of our direct sales, distribution and embedded partners, Kepware is the leading provider of communications with annual shipments exceeding 100,000 units. Kepware's responsiveness to customer needs and strong partnerships with other leading automation suppliers ensures that your next application will be a success. Ask around and you'll hear why automation professionals everywhere consider Kepware Technologies "Automation's Best Friend". www.kepware.com

About Moxa
Moxa manufactures device networking products for industrial automation. Information about all Moxa products, which include industrial embedded computers, industrial Ethernet switches, serial device servers, multiport serial cards, embedded device servers, and remote I/O servers, is available on Moxa's corporate website at www.moxa.com.

---


[Click Banner To Learn More]
[Home Page] [The Automator] [About] [Subscribe ] [Contact Us]