---
EnOcean Announces Dolphin Platform – World's First ASIC Modules Designed for Energy Harvesting















3rd generation wireless modules extend market-leading position via two-way communications, radically low power requirements and peerless energy harvesting capacity

[October 14, 2009 – Boston, MA] EnOcean, the inventor of energy harvesting wireless sensor networks, released today in North America its 3rd generation suite of energy harvesting wireless modules. The modules are based upon the Dolphin ASIC, the world's first platform that supports self-powered two-way wireless communications, ultra low power sleep modes and the ability to self-power actuators such as water valves and air vents. Dolphin employs the EnOcean Alliance wireless standard, the most energy-efficient and highly reliable RF communications solution available for wireless sensor networks. To illustrate, wireless building automation devices spend much of their time asleep; so EnOcean engineered the lowest sleep current in the industry (200 nA). Dolphin-based modules consume approximately 1/10th the power of common low power radio modules. The platform allows OEMs to create energy-autonomous controls able to draw power from multiple ambient sources, such as solar, linear motion and thermal energies.

"The Dolphin platform provides OEMs built-in functions that speed entry into the building automation market, such as self-powered two-way communications and extremely low power sleep modes," said Jim O'Callaghan, president of EnOcean North America. "The integrated ASIC also reduces the cost of each module since it uses fewer parts and requires less assembly than its predecessors."

EnOcean modules are often referred to as "application modules". The modules ship out-of-box with extensive firmware functionalities built-in – such as basic switching, dimming, measuring, etc. – and can go straight into an application without additional programming. EnOcean developed highly efficient methods of synchronizing sensors, supporting RF acknowledgments as well as integrated sensing / control functions. Application-specific functions reduce product development times and are embedded in each module; however, integrators can now also develop their own firmware using EnOcean's new Dolphin Studio – support software for custom firmware development, RF packet monitoring and C-based code sampling.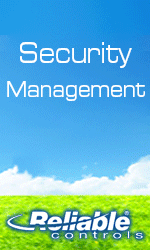 The new Dolphin platform conforms to the open, interoperable EnOcean Alliance protocol and enables manufacturers to rapidly develop solutions to suit today's "green" economy. OEMs can now create solutions that transform structures into energy-efficient, responsive and sustainable buildings. For example, Dolphin-based controls simplify the installation of BAS (Building Automation System) and also provide a flexible and effective way to collect and disseminate utility information such as Demand Response events and meter consumption. Once received from the utility, EnOcean-based batteryless controls can seamlessly disseminate DR signals throughout a building while managing day-to-day, hour-to-hour and minute-to-minute energy consumption. Self-powered two-way communications also enable integrators to build thermostats that react to occupancy and window sensor data in addition to regulating room temperatures.

EnOcean's Dolphin system architecture is backward compatible with earlier EnOcean products and installations. In addition to the introduction of new platform, the company has also further enhanced wireless capabilities with remote commissioning and wireless routing creating new opportunities previously not possible with energy harvesting. Dolphin-based radio modules are now available direct from EnOcean or through its distribution channels.

About EnOcean

No Batteries. No Wires. EnOcean (www.enocean.com), the inventor of energy harvesting wireless sensor networks, manufactures self-powered radio modules and energy harvesters that enable OEMs to develop wireless sensors & switches for new and retrofit BAS (Building Automation Systems). The batteryless radio modules convert ambient solar, thermal and motion energy into useable electrical energy that powers building network communications. These 'peel-n-stick' devices reduce the time, cost and occupant disruption of energy conservation retrofits; and provide unparalleled flexibility in new construction. The company is a spin-off of Siemens AG and U.S. operations are based in Boston, MA.
---


[Click Banner To Learn More]
[Home Page] [The Automator] [About] [Subscribe ] [Contact Us]