---
News Briefs - Updated September 20th
IIPSEC 2005 - Europe's premier networked security event
A bigger and better event, packed with the latest technical innovations, products and applications
Featuring: * Product Showcase * Seminar Programme * Hands-on Workshops * Convergence Conference * Security Awards Programme * Unique End-User IP-in-Action master-classes * Meet the expert * Free Entry and covered Parking
25th - 27th January 2005 - Stoneleigh Park, Coventry UK
---












LonMark Certified Product Catalog Expands with Offerings from CIAC, Circon Systems, Distech Controls, IDEC Izumi, McQuay International, Siemens and Trane
LonMark(R) International is pleased to announce that its product catalog has grown dramatically this year having certified over 560 products to date. The expanding selection of certified products represents the strong momentum behind industry adoption of open, interoperable solutions. With impressive growth of over 60 certified products since January of the year, the LonMark product catalog of certified devices has grown over 10 percent in just six months. Products certified by LonMark International carry the LonMark Certified Products Logo; an indicator that a product can communicate, interact and interoperate with LonMark certified products from multiple suppliers.
The most recent certifications represent products from a host of manufacturers with a variety of functions including: Circon Systems Corporation, UHC-300 and UHC-320 Programmable HVAC Controller; CIAC, InfraPass-LP/LPUPass, InfraPass SD/SDPass; Distech Controls Inc., Free Programmable I/O Controller; IDEC IZUMI Corp., Counter, Digital I/O, Digital Input, Digital Output, Analog Input, Analog Output, Thermometer (-20 to 80), Thermometer (0 to 50); McQuay International, MicroTech 2000 Water Source Heat Pump, MicroTech II(TM) Rooftop/Self-Contained Unit Controller DAC, MicroTech II(TM) Rooftop/Self-Contained Unit Controller SCC; Staefa TALON(R) brand of Siemens Building Technologies, Inc., Predator(R) Unit Vent w/ Dehumid Controller, VAV w/ Supply Air Temp Response Controller, Predator VAV w/ Variable Speed Fan Controller; Trane, TR1 Series VFD. The addition of three new Staefa TALON brand products expands the Siemens LonMark certified product portfolio to 82. Siemens offers the largest selection of LonMark certified products in the world.
For more information about the recent certifications, LonMark International members and the LonMark product catalog please visit www.lonmark.org.
---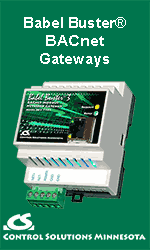 Protocol Translation Made Easy!
St. Louis, MO (PRWEB) -- Gridlogix, Inc., a leading creator of enabling interoperable Web Services technology announced the release of EnNET® CMC for translating disparate control system protocols into industry standard BACnet/IP. EnNET CMC (Centralized Monitoring and Control) provides robust protocol translation so that legacy building management systems can be managed using any BACnet Operator Workstation. The EnNET CMC Server can easily translate Modbus RTU, Modbus TCP/IP, SNMP, LON, OPC DA and many legacy protocols into BACnet/IP. EnNET CMC is a very easy to use and scalable software alternative to other hardware-based protocol translators and gateways on the market. For more information visit www.gridlogix.com
---
The OSGi Alliance 2004 World Congress to feature tour of the eNeo Labs Connected Home.
The networked life and work environment is one of today's hot topics, with "Smart Homes" undergoing trials in several countries around the world. A leading example is the eNeo Labs Connected Home located in the outskirts of Barcelona, Spain. Unlike other smart home projects, The eNeo Labs Connected Home is not a pilot, but features a real family living at the home. Nearly every aspect of the eNeo Labs Connected Home – from lights, blinds, centralized vacuum, shower, security cameras, to the swimming pool – is networked and automated using OSGi technology.

Many of the domestic and automotive innovations developed and trialed at eNeo Labs will be unveiled to the public for the first time during the OSGi Alliance 2004 World Congress, which takes place in Barcelona, Spain, October 11-15, 2004. Space for the tour is available on a first-come first-serve basis for up to 40 registrants of the OSGi Alliance 2004 World Congress. eNeo Labs is sponsoring the tour of the Connected Home, including round-trip transportation and refreshments.
---
ABB's HVAC drives now with BACnet as standard

ABB has become the first drives manufacturer to offer support for the BACnet communications protocol. This is now a standard feature of the company's HVAC drives. BACnet has been developed specifically for building services applications and is used extensively in continental Europe as well as in the United States. It is increasingly being adopted by leading BMS manufacturers. The protocol offers "plug-and-play" integration of devices in building services. This makes it similar to the Lonworks protocol already available, but unlike Lonworks, there is no licence fee payable by the individual user, reducing the cost for the system.
Open systems, like BACnet and Lonworks, offer easy integration of devices from different manufacturers and provide more effective data transfer than hardwired points, which can only transmit an "on" or "off" value. BACnet is one of the most accessible of all the open systems on the market, giving more scope for future development. All BACnet devices communicate in the same language, without the expense of additional hardware and gateways.
---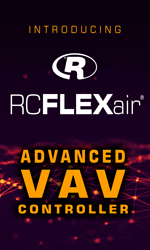 Trizec Properties Takes Charge of Energy at One New York Plaza with Power Measurement
VICTORIA, BC Trizec Properties, Inc., one of the largest owners of commercial office properties in the United States, has upgraded its One New York Plaza property in New York City with an enterprise energy management ("EEM") system from Power Measurement. The Ethernet-based system uses a network of ION® intelligent energy meters and software to automate tenant billing and help control energy consumption throughout the 50-story building's 2.5 million square-feet of prime Manhattan office space. The system automatically reads tenant submeters, records billing data, and reports aggregate energy consumption to help Trizec conserve energy, reduce costs, and control usage during periods of peak-demand.
---
Lamar University Awards $13.7 Million Performance Contract to TAC
Campus-Wide Energy Enhancements Will Provide Substantial Savings to the University
DALLAS – Lamar University in Beaumont, Texas, has awarded a $13.7 million performance contract to TAC, a world leader in Open Systems for Building IT®, security systems and energy solutions. TAC will design and construct energy and water conservation-related improvements in 52 facilities on the state university campus that serves the southeast Texas region. The project will be funded through the resulting energy savings that are projected to amount to more than $1.5 million annually. For more information on TAC visit www.tac.com
---
Siemens Expands VAR Agreement with Objectivity, Inc.
SUNNYVALE, Calif.--(BUSINESS WIRE) - With demand growing for its highly scalable mission-critical database, Objectivity announced that Siemens Building Technologies, Inc., a leading building technologies company, has signed an expanded VAR agreement. With the VAR agreement, Siemens will expand its use of Objectivity/DB as a component in its APOGEE(R) building automation system. The APOGEE building automation system uses Objectivity/DB within its MS Windows-based front-end workstation.
For more information about Siemens visit www.sbt.siemens.com/hvp
---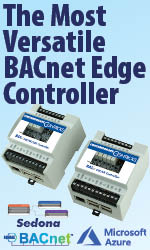 HVAC Digital Control in Commercial Office and Medical Buildings
All day seminar on HVAC controls Thursday September 30th in Orange County California. Please click the link below to see the course description and details. Hope to see you there.
http://home.earthlink.net/~hvaccontrol/
---
CONNECTIONS™: THE DIGITAL HOME CONFERENCE AND SHOWCASE at 2005 INTERNATIONAL CES
CALL FOR SUBMISSIONS Deadline: Sept. 30, 2004
If you are interested in participating at the CONNECTIONS™ sessions at CES, please email 100 word abstract, bio of the executive, and the session of interest to breanna@parksassociates.com We will be in touch with you at the end of September regarding any opportunities at CES.
---
Fall 2004 Edition of iHomes & Buildings Magazine Now Available
iHomes & Buildings is the new official magazine of the Continental Automated Buildings Association.
The Fall 2004 edition of iHomes & Buildings focused on infotainment, middleware for commercial buildings and the state of intelligent building automation. There is also a feature interview with CABA Chairman Martin Cullum. The magazine also looked at new developments in the residential systems industry and at building automation standards.
You can view or download the magazine complimentary at: http://www.caba.org/ihomesandbuildings/ABAQ_0304_L.pdf.
---
Attend The Connected Home Forum in London, UK and hear Kurt Scherf, Vice President of Research, Parks Associates, present the latest developments, trends, and forecasts of the digital home industry.












The Connected Home Forum 16-17 September 2004, Central London
The Connected Home Forum is a practical, intensely discussion-based event to drive forward the debate on how to deliver the connected home dream. The event is specifically designed to bring together the key players in the connected home value chain to form partnerships and discuss models for profitable exploitation of the opportunities this growing market presents.
Use this event to:
• Set your strategy: analyse the current state and future growth of the market • Improve your place in the market: Discuss and debate how best to drive uptake of connected home products • Evaluate the best business models: the speaker panel will debate how money will be made, by whom, and by when • Get a complete picture of the connected home ecosystem: What are the key applications that will drive demand for connected homes? (Video, Music, Security, Care for the Aged, etc) • Evaluate the options for standards and platforms.
For more information visit
http://www.osneymedia.co.uk/tracker/osneytracker.asp?magazineid=682
---
North American Smart Sensors Market
New analysis from Frost & Sullivan, North American Smart Sensors Market, reveals that this market generated revenues worth $434.2 million in 2003, which is forecast to reach $635.2 million in 2010.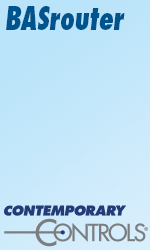 Smart sensors are nowadays being integrated with industrial systems, leaving behind a large pool of legacy systems that are unsuitable for installation of smart sensor systems. This is restraining the growth of the smart sensors market in North America. Had this large base of existing legacy systems been 'open' to smart sensor installations, the growth could have been explosive. Hence, the challenge for participants lies in finding suitable solutions that can boost integration of newly installed smart sensors into existing legacy systems. Tier one sensor companies, with their ability to commit substantial resources for R&D, can play a major role in overcoming this challenge.
For more info http://www.sensorsportal.com/HTML/IFSA_Newsletter_August_04.htm
---
Advanced Power Control Picks Data-Basics To Deliver Superior Integrated Service Management Solution
SAM Pro Enterprise Solution Expected to Increase Operational Efficiency and Improve Connectivity to Customers
CLEVELAND - After struggling with fragmented software programs, Advanced Power Control--a digital control systems sales and installation company based in Newark, Delaware--has chosen Data-Basics to unite its service management and back office departments under one, integrated system. Data-Basics (www.databasics.com), a leading provider of enterprise applications for the service and facilities management industries, will install its signature SAM Pro Enterprise suite for Advanced Power Control during Fall 2004.
---


[Click Banner To Learn More]
[Home Page] [The Automator] [About] [Subscribe ] [Contact Us]