Announcing the LONMARK Connection at BuilConn











The unique conference will focus on using LONWORKS® technologies within converged IP systems. The future of building systems is clear. IP has become a key, pervasive element of networking technology at the enterprise/IT level, and LONWORKS technology and products at the field level.
LONMARK® Connection and BuilConn Europe 2006 are designed for individuals and companies wishing to leverage their knowledge to participate in the booming convergence of LONWORKS & IT. Especially:
As part of the European ConnectivityWeek, LONMARK Connection is coordinated with key events for building systems; M2M Expo, Wi-tivity, BuilConn, GridWise Expo and ibX Forum. All events are available to delegates of LONMARK Connection.
The event is structured to provide tangible information delivered by expert speakers from building owners, consultants, integrators and IT professional organizations including:
"Convergence will bring enormous opportunities to vendors and integrators of LON® products, systems, and solutions" declared Tracy Markie, Chairman of LONMARK International.
Find out more at www.builconn.com
3-5 October 2006
Amsterdam RAI, Amsterdam, The Netherlands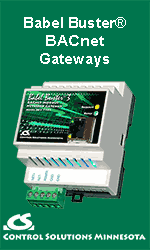 What is BuilConn?
BuilConn is a unique event that unites all the individuals involved in building design and management to take an objective and comprehensive view of the buildings industry, understand the technologies and trends that shape it, and discover the steps required to implement truly intelligent, integrated buildings. As the gathering place for Building-IT Convergence, all issues pertaining to the evolution of this space will be presented, discussed, and developed @BuilConn.
About LONMARK International


Since its inception in 1994 and new corporate structure in 2003,

LONMARK

International has become a major driving force in the establishment of interoperable guidelines for building, industrial, transportation and residential/utility automation.

LONMARK

International is committed to educating the market on the value of open, interoperable systems and provides tools, resources, and support for its members.

LONMARK

affiliates span the globe with local presence in the Americas, Asia, and Europe.

LONMARK

International has over 350 member companies worldwide.

LONMARK

membership is open to any manufacturer, distributor, engineer, system integrator, or end-user interested in the development, specification, and use of open, interoperable products utilizing ANSI/CEA 709.1 and related standards.

Products that have been verified to conform to the

LONMARK

interoperability guidelines are eligible to carry the

LONMARK

logo. More information can be found at www.lonmark.org.

LONMARK and the LONMARK Logo are registered trademarks in the US and other jurisdictions. LONMARK has the right to administer these trademarks under a license agreement from Echelon Corporation. LONWORKS and LON are trademarks of Echelon Corporation registered in the U.S. and other countries.