---
Realcomm Announcing Fall 2006 Seminars! Coming to a City Near You











Realcomm Seminars are your #1 resource to provide quality education on technology and telecommunications solutions for real estate. These courses are half-day seminars taught by nationally renowned instructors and industry experts and are approved for continuing education credits.* Attendees have given Realcomm Seminars 5 stars - register now for the seminar closest to you!
NEW! Intelligent NextGen Buildings: Combining Technology with Improved Building Systems
This fast-paced seminar will take participants through the evolution of the "intelligent building," describe the features that define these projects, present case studies, and discuss financial models and ROI. Topics include building automation, wireless systems, broadband networking, "connected" infrastructure, paperless business solutions, and more.
Upcoming NextGen Building Seminars
Chicago, IL - hosted by BOMA Chicago 10/5/2006
Orange Co, CA Coming Soon
Washington, DC Coming Soon
Atlanta, GA Coming Soon
In-Building Wireless: Satisfying the Demand for Wireless Indoors
The world is "going wireless" and you need understand the value of wireless communications inside your building. This seminar will discuss how to meet increasing tenant demand, wireless building applications for property management and building operations, emergency communications, system equipment and infrastructure, case studies, financial models, and more.
Upcoming Wireless Seminars
Miami, FL - hosted by BOMA-Miami 9/27/2006
Toronto, ON - hosted by BOMA Toronto 10/12/2006
Seattle, WA - hosted by BOMA Seattle King County 10/31/2006
New York, NY - hosted by REBNY 11/16/2006
Dallas, TX Coming Soon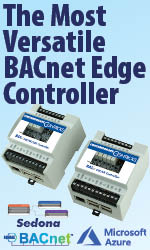 NEW! Hot Topics: Emerging Trends and New Technologies for Real Estate
Still feel like you're behind on new technologies for your business? This seminar will take you through the latest technology solutions to help you work more efficiently - and ultimately save you time and money. Learn about the latest on-line tools for property listings and leasing, experience paperless invoicing, try out the latest contact management software - plus visit sites such as Google Earth, demo voice over IP, and get the most out of your PDA.
Upcoming Hot Topics Seminars
San Antonio, TX - hosted by IREM San Antonio 11/9/2006
Chicago, IL- hosted by BOMA Chicago 12/6/06
Houston, TX Coming Soon
Indianapolis, IN Coming Soon
The Cabling Controversy: A Comprehensive Seminar on the NEC Regulations Regarding Cabling in Office Buildings.
Removal of abandoned cabling is a costly and time consuming requirement of the new National Electrical Code. Learn how to manage the liability and expense of compliance with the new Code. This seminar covers the code requirements, cable fire safety, recommended lease and license language, cable audits and abatement, estimated costs, interviews with electrical inspectors, and more.
Upcoming Cabling Seminars
Baltimore, MD - hosted by BOMA Baltimore 9/28/2006
New York, NY - hosted by REBNY 11/16/2006
Pittsburgh, PA
Visit www.realcomm.com for more details.
---


[Click Banner To Learn More]
[Home Page] [The Automator] [About] [Subscribe ] [Contact Us]