---
WTRS Quantifies Market for Applications Based on ZigBee, Z-Wave, INSTEON, Wavenis, and IEEE 802.15.4











Mountain View, CA (PRWEB) September 13, 2006 -- A new Report by WTRS, Wireless Control Network Technology Trends Report examines the market potential, intellectual property issues, state of the industry supply chain, effectiveness of existing technologies and components, total addressable market of the applications adopting ZigBee, INSTEON, Z-Wave, IEEE 802.15.4, and Wavenis today, and market share of the existing component level hardware and software products.
Heard on the Wire at WTRS
An important trend in this market is the rapid development by companies providing higher levels of integration and services for specific market applications. This indicates a level of maturity of the Wireless Control Network market that sustains large volume applications. Companies developing the components and those engineering software are moving from an evaluation and r&d type focus to the product design and pilot deployment stage; and now even end product application companies and associated retail channels are following suit.
"Residential Control Networks are being adopted into both new home construction as well as retrofits into older homes," says Dr Kirsten West, Principal Analyst of WTRS. "This represents a tremendous market opportunity over which all the wireless technologies and protocols in the Wireless Control Network space are competing. ZigBee, INSTEON, Z-Wave, IEEE 802.15.4, and Wavenis are the primary emergent competitors for the opportunity and every one of them has found its way into a residential product."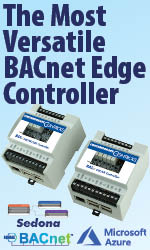 The Wireless Control Network Technology Trends Report WTRS uncovers:
(1) The relative market adoption of INSTEON, Z-Wave, ZigBee, and IEEE 802.15.4 in Residential markets.
(2) Analysis of consumer adoption characteristics of Wireless Control Network-enabled products
(3) A profitability analysis of Zensys.
(4) The dynamics of the ZigBee software market and provides a forecast of ZigBee Network Stack Software License Pricing through 2011.
(5) ZigBee & IEEE 802.15.4 component and network stack software market share for 2006.
(6) A technical comparison of ZigBee, IEEE 802.15.4, Wavenis, INSTEON, and Z-Wave components and network features.
(7) The top ZigBee transceivers available today and assesses their applicability for various product market applications.
(8) The risk of litigation by an industry participant which may inhibit adoption in a key market segment.
(9) Supply issues in manufacturing experienced by ZigBee competition.
Wireless Control Networks are systems that utilize wireless technologies as the underlying platform to deploy networks for sensor and control applications. Examples of technologies and protocols included in the "Wireless Control Network" are WSN (wireless sensor networks), M2M, mesh networking, ZigBee, INSTEON, IEEE 802.15.4, RFID, Z-Wave, Wavenis, and others.
Using only publicly available information, meticulously gathered from public patent sources, filing information, court activities, and extensive research utilizing proprietary macroeconomic analysis, this report is truly an invaluable resource for any company participating in the ZigBee standard, Z-Wave, INSTEON, or IEEE 802.15.4, or planning a potential entry into this market.
Sign up online at www.wtrs.net to receive email Market Alerts on this, and the Wireless Weekly Newsletter: "Heard on the Wire at WTRS"

Market Research from WTRS
West Technology Research Solutions, LLC (WTRS) is an independent market research and consulting company with 8 years in wireless research specializing in Insteon, ZigBee, UWB, Bluetooth, WiMAX, IEEE 802.15.4, Wi-Fi, and other emerging wireless technologies and protocols. WTRS helps companies track the market potential & viability of wireless emerging technologies. WTRS market research and consulting services provides customers with the information they need to assess market opportunities, evaluate investments, monitor competition, form relationships, and make crucial business decisions in following cutting-edge technologies. WTRS customers range from start-ups, some still in development, to the largest and most prominent players in technology. All have an interest in market intelligence that aids them in making crucial business decisions.
---


[Click Banner To Learn More]
[Home Page] [The Automator] [About] [Subscribe ] [Contact Us]