---
Viola Systems Strengthens Its Presence in Germany and Austria











Turku, Finland. (September 18, 2006) - Viola Systems, a leader in industrial-grade wireless M2M connectivity solutions, is proud to announce the opening of sales presences in Germany and Austria.
"My company offers a variety of camera solutions from webcams to security applications. I searched the market for months to find a solution which would allow me to control IP cameras wirelessly over the Internet. Finally, I found the Viola M2M Solution, which offers seamless and complete end-to-end connectivity from a remote device (e.g. IP camera) to a local area network," says Ulrich Lüer from UL.Consult GmbH.
"Ulrich is valuable addition to the Viola team, as he has the required IT and automation industry experience to provide high quality professional services to Viola's growing customer base in Germany," says Mika Marjalaakso, Vice President of Business Development of Viola Systems.
Mr. Lüer continues: "In addition to mere Ethernet connectivity, Viola's products offer a wide variety of industrial interfaces to remote devices. Be it serial interfaces, digital or analog inputs, Viola will connect you quickly and in a reliable manner to the Internet. I foresee a great demand for Viola's industrial-grade wireless M2M connectivity solutions here in Germany. Many industries and devices such as utilities, intelligent traffic systems, wind turbines, retail/POS will benefit from painless implementation and ease of use the Viola M2M Solution offers."
Alexander Hermes is a long-time wireless pioneer in Austria and will from now on be responsible for all of Viola's sales and marketing operations in Austria. "Alexander has a successful track record, for example, in the sales of a multitude of wireless products to Austrian industrial customers. Thus, we look forward developing the Austrian market together to provide good service to our clients there," says Jyrki Penttonen, CEO of Viola Systems.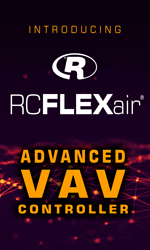 Viola can now serve much better its German speaking customers. The latest product information and most important news will be available through the following web sites:
Germany: www.violasystems.de
Austria: www.violasystems.at

About Viola M2M Solution(tm)
Unlike many competitors who sell boxes, Viola delivers a total secure end-to-end connectivity solution that seamlessly integrates remote devices and sites to centralized management systems such as SCADA or HP OpenView. No changes to existing systems are needed. Viola M2M
Solution(tm) is an install-and-forget-it, hassle-free approach. In addition, Viola M2M Solution(tm) is operator-independent; it allows customers to implement two-way data communications in a similar manner all around the world.

About Viola Systems
Viola is specialized in advanced, industrial-grade wireless M2M
(machine-to-machine) connectivity solutions that seamlessly link remote devices and sites together. Reliable remote access to device information leads to increased productivity and enables new maintenance business.
Viola's solutions are used in a wide variety of applications from substations and distribution transformers in the electricity networks to base stations in the telecommunications networks to the transfer of video feed from remote surveillance cameras. Viola's solutions are sold through a global network of sales partners. Viola's customers include ABB, RFI – a division of the Italian State Railways, Vattenfall, Freescale Semiconductor, EBV Elektronik, Digita, and the Finnish Road Administration. Viola's headquarters are located in Turku, Finland. For more information, please visit www.violasystems.com.
---

[Click Banner To Learn More]
[Home Page] [The Automator] [About] [Subscribe ] [Contact Us]