---
ZigBee monitors building and ambient air quality











Hitachi WirelessInfo's AirSense monitoring network uses Ember's ZigBee networking technology to manage air quality and temperature-sensitive work environments
BOSTON, Sept. 19, 2006 – A new real-time monitoring system from Hitachi WirelessInfo is helping companies create controlled environments where temperature, humidity and airborne particles can be managed to maintain ideal working conditions. The new Hitachi AirSense™ system, based on Ember's ZigBee wireless networking technology, will be a boon to food production plants, healthcare facilities, warehouses and other buildings where precise air and ambient control is critical to operations.
AirSense enables companies to more easily improve the sanitary, safety and quality conditions of their work environments. Consider, for example, a cheese manufacturer or beer brewer who must maintain precise temperature and humidity controls during fermentation while also controlling airborne yeasts that might contaminate their product. Or a hospital burn ward where temperature control and protection against airborne infectious pathogens can save lives. In these applications, AirSense "ZigBee-enables" devices such as thermometers, hygrometers and particle sensors along with environmental controls to create a self-forming monitoring network. More than 50 companies have already deployed AirSense since its debut in December 2005.
"Hitachi WirelessInfo's AirSense is another great example of how ZigBee wireless technology is being used in real commercial products to solve important problems today," said Robert LeFort, Ember's president and CEO. "Hitachi's adoption of Ember's ZigBee platform is strong validation of a standards-based approach to commercial wireless sensing and control applications."
Companies can easily install AirSense networks wirelessly using a range of fixed and portable sensor nodes. The nodes automatically self-organize into low-power wireless mesh networks and can run for up to four years on inexpensive batteries. The system also includes AirSense-Ware, a network management application for configuring and controlling large scale AirSense networks.
AirSense is based on Ember's EM2420 ZigBee semiconductor system and EmberZNet™ ZigBee-compliant networking stack. Hitachi WirelessInfo, a new division of Hitachi, Ltd. (NYSE: HIT) formed last year, plans to port its AirSense application to Ember's EM250 ZigBee system-on-a-chip for its next generation product. The company is also working on extending AirSense to other applications such as building automation, office security and asset tracking.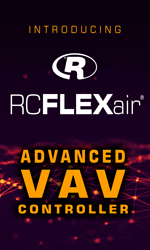 "Hitachi's AirSense products utilize Ember's proven ZigBee technology so that our customers can experience the benefits of a low-power, wireless and maintenance-free network," said Taizo Kinoshita, president and CEO of Hitachi WirelessInfo. "The partnership with Ember is essential to our strategy to commercialize sensor network systems as well as promote an industry wide standard in wireless data communications."
ZigBee: Wireless Control That Simply Works
The ZigBee Alliance is an association of companies working together to enable reliable, cost-effective, low-power, wirelessly networked, monitoring and control products based on an open global standard. The ZigBee Alliance is a rapidly growing, non-profit industry consortium of leading semiconductor manufacturers, technology providers, OEMs, and end-users worldwide. Membership is open to all. Additional information can be found at www.zigbee.org.
About Hitachi
Hitachi, Ltd., (NYSE: HIT), headquartered in Tokyo, Japan, is a leading global electronics company with approximately 347,000 employees worldwide. Fiscal 2004 (ended March 31, 2005) consolidated sales totaled 9,027.0 billion yen ($84.4 billion). The company offers a wide range of systems, products and services in market sectors including information systems, electronic devices, power and industrial systems, consumer products, materials and financial services. For more information on Hitachi, please visit the company's Web site at http://www.hitachi.com.
About Ember Corporation
Ember enables communication among embedded microcontrollers with standards-based wireless mesh networking semiconductors and software. Ember helps its customers to automate home appliances, lower energy consumption in buildings, keep borders and infrastructure secure, and control industrial processes, just to name four of the many diverse applications being developed by Ember's more than 100 customers. Spun out of MIT in 2001, Ember is headquartered in Boston and has its radio development center in Cambridge, England and distributors worldwide. Ember is a lead member of the ZigBee Alliance, and its platform is the National Technical Systems' (NTS) "Golden Suite" for 802.15.4/ZigBee interoperability testing. For more information, please visit www.ember.com.

---


[Click Banner To Learn More]
[Home Page] [The Automator] [About] [Subscribe ] [Contact Us]