---
A closer look at U.S. energy-efficient buildings - not just green, they're smart











Five U.S. buildings and a fast food chain of restaurants
For a look at hundreds of "not only green, but smart" buildings around the world, go to: http://www.echelon.com/solutions/building/LonWorksTechinBuildings.pdf
From restaurant chains, to retail fulfillment centers, to famous office buildings and environment advocacy headquarters, here's a sampling of the smartest buildings in the U.S. using LonWorks® technology to reduce energy use.
Robert Redford Building – Santa Monica, CA
For more than three decades, the Natural Resources Defense Council (NRDC) has been a leading voice for environmental advocacy in the US. When the group decided to open a regional office in Santa Monica, California, they knew it had to be environmentally friendly. The building, named for Robert Redford, actor and long-time environmentalist, would combine cutting-edge technologies and materials with energy-efficient architecture to create a showcase for green-building design and promote environmental activism.
The building uses up to 60 percent less water than a standard building of its size by capturing and filtering rain, shower, and sink water to irrigate landscaping and operate toilets. Using Echelon's LonWorks technology, it is forecast to reduce electricity consumption by 54 percent by maximizing natural light and using efficient fixtures and appliances, task lighting, dimmable electronic ballasts, occupancy sensors, high efficiency air-conditioning, and extra insulation. The building can also meet 20 percent of its electrical needs with rooftop photovoltaic cells. So environmentally friendly is the structure that the U.S. Green Building Council (USGBC) awarded it their LEED (Leadership in Energy and Environmental Design) Platinum rating, making it the "greenest" in the country. More information: http://www.echelon.com/solutions/building/appstories/nrdc.pdf
McDonald's Restaurants – Nationwide, and worldwide
That's right; a fast-food chain is ahead of a majority of U.S. buildings in energy efficiency. In 2007, McDonald's followed through on their initiative to become more energy efficient and created the "kitchen of the future" which will use networking technology to efficiently monitor and control everything from fryers, grills, and refrigerators to milk-shake machines. By collecting information for trending, reporting, and analysis applications they can quickly identify machinery in their restaurants that are less energy-efficient. McDonald's selected LonWorks to offer operational and energy savings to its franchise of restaurants around the world – for progress to date, we can put you in touch with the company directly.
More information: http://www.echelon.com/company/press/mcdonalds.htm
http://www.echelon.com/solutions/quickservice/
Tiffany Building – San Francisco, CA
Located at the heart of San Francisco's Union Square, this 100,000 square foot building is one of the city's premier addresses. Nicknamed for its anchor tenant of jewelry fame, Tiffany & Co., the building boasts an integrated, smart automation system including HVAC, perimeter security, door access, elevator control as well as video surveillance and digital recording subsystems – which amounts to energy savings of $100,184 annually.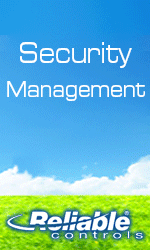 Echelon Corporation Headquarters – San Jose, CA
Echelon's Silicon Valley headquarters campus is one of the few examples in the U.S. that shows how a smart building can better manage energy through automatic demand response programs, helping to take stress off the power grid in times of need. The corporate facility integrates all key building subsystems – including security, lighting, elevator, and HVAC – into a single, smart building automation system to save over $30,000 annually on energy costs.
In 2007, Echelon won an award from the California Energy Commission's (CEC) Demand Response Research Council for its ability to reduce energy use by over 30 percent in under three minutes. More information: http://www.echelon.com/solutions/building/appstories/EchHQ.pdf
Eddie Bauer - Groveport, OH
When Eddie Bauer Inc. needed to replace its automated temperature control system at its 2.2-million-square-foot fulfillment center in Ohio, they brought in LonWorks technology to help them control and monitor heating, ventilation, air conditioning and lighting systems as well as other equipment.
They can track the accuracy of the company's electric bills, as well as monitor trends and analyze data to fine-tune the operating schedules. By monitoring electrical usage in real time via a Web interface they minimize energy use during periods of peak demand and thus reduce costs.
As a result the building manager sets thresholds for system alarms to notify him of conditions such as excessive temperatures, and he monitors the building over the Internet so he can respond remotely to unusual situations. Their integrated system has helped the facility reduce costs by more than $350,000, just under 20% of its utility budget.
More information: http://www.lonmark.org/connection/case_studies/2007/200703_Energy_Saving_and_Efficient_Building_Automation.pdf
Boeing - Long Beach, CA
Winner of the Buildy Best Building award in 2006, Boeing Company's commercial airplane facility was recognized as the most progressive vision of whole building integration: The Boeing facility project integrates lighting, HVAC, security, fire/life safety, energy management, and occupancy systems into one fully integrated building management system to optimize energy usage. The system saves Boeing over $1 million dollars annually by incorporating more than a dozen different manufacturers' products into several buildings on the campus. A unique feature of the user interface is a real time, running tally of the energy consumption savings since Boeing first installed the system several years ago.
---

[Click Banner To Learn More]
[Home Page] [The Automator] [About] [Subscribe ] [Contact Us]