---
Chicago Rolls Out 'Green' Carpet For the 2009 AHR EXPO











WESTPORT, Connecticut…September 4, 2008 — The latest in 'green' products, technologies, trends and solutions will take center stage at the 2009 AHR EXPO®, January 26-28, 2009, at Chicago's McCormick Place.
Building on the 'green' focus of last year's Show in New York, the 2009 AHR EXPO (www.ahrexpo.com) will place a special emphasis on environmentally friendly and energy efficient products and technologies. 'Green' building, sustainable design and renewable energy will be just a few of the topical subjects that will be covered at the 61st edition of the world's largest HVAC/R exposition.
In addition to the hundreds of environmentally conscious products and technologies on display, several 'green' seminars and sessions will also be offered to attendees, including:
• The U.S. Environmental Protection Agency's (EPA) Energy Star Program will host an information booth as well as conduct an educational session at the 2009 Show.
• The Partnership for Environmental Leadership, a collaboration of six green-minded industry associations, is driving its HVAC Mobile Green Classroom right onto the AHR EXPO Show Floor. Attendees will have free access to valuable hands-on learning opportunities presented inside this informative classroom. The training trailer demonstrates new and innovative technologies being used to enhance a building's energy efficiency while maintaining occupant health, safety and comfort.
• The U.S. Green Building Council (USGBC) will also be presenting a full-day LEED educational program.
• The Green Mechanical Council (GMC) will provide two free educational programs for interested attendees.
• The American Society of Heating, Refrigerating and Air-Conditioning Engineers (ASHRAE) will offer several seminars on a variety of important 'green' topics.
• AHR EXPO will also sponsor several 'green'-focused sessions.
To recognize industry suppliers who offer products for a cleaner indoor environment, the AHR EXPO will once again present the Indoor Air Quality (IAQ) designation. Companies that showcase products for indoor air quality improvement receive a special IAQ sign to display in their booths during the Show. Also, the most innovative 'green' HVAC/R product will be selected from among exhibitor submissions as the winner of the prestigious 2009 AHR EXPO Innovation Award in the 'Green Building' category.
Recognizing the need to offer more sustainable products and technologies, many exhibitors said they are planning on showcasing 'green' solutions. "Industry knowledge of sustainability is growing and it's critical for us to tell our green story. Attending AHR EXPO allows us to help our customers understand that commitment to the environment," said Stirling Boston, Marketing Manager with Lochinvar.
Keeping with the 'green' theme, the AHR EXPO will produce much of its promotional materials in digital format and make them available online, thus eliminating thousands of sheets of paper. Hosting the 2009 AHR EXPO at Chicago's McCormick Place also reflects the Show's 'green' commitment. McCormick Place utilizes many recycled and environmentally friendly products. These include 100% recycled paper products in restroom facilities, cold beverage cups made of PLA (Poly Lactic Acid-resin derived from natural corn starches that are 100% annually renewable and fully compostable), flatware in dining areas made of compostable potato starch, and all packaged food boxes are 100% compostable, including the lunch box, napkins, cookie bag, flatware, sandwich and salad containers.
"As a leading information resource for the HVAC/R industry, it is critical that the AHR EXPO keep its attendees on the cutting edge of the latest 'green' products and issues," said Clay Stevens, President of International Exposition Company, which produces and manages the AHR EXPO.
About the AHR EXPO
As the largest and most comprehensive HVAC/R exposition, the AHR EXPO (www.ahrexpo.com) attracts tens of thousands of attendees from all facets of the industry, including contractors, engineers, dealers, distributors, wholesalers, OEMs, architects and builders, industrial plant operators, facility owners and managers, agents and reps.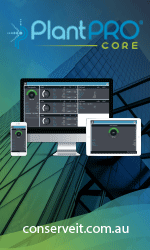 Since 1930, the AHR EXPO has been the HVAC/R professional's best resource for new products, new ideas and new services. It's a hands-on, interactive event that showcases a wide spectrum of equipment, systems, and components. This unique industry forum creates a dynamic marketing environment unequaled in size and scope by any other industry event.
In addition to receiving the endorsement of 31 leading HVAC/R industry associations, the Exposition is co-sponsored by the American Society of Heating, Refrigerating and Air-Conditioning Engineers (ASHRAE) and the Air-Conditioning, Heating and Refrigeration Institute (AHRI). The Heating, Refrigeration and Air-Conditioning Institute of Canada (HRAI) is an honorary sponsor. ASHRAE's winter meeting is also held concurrently with the AHR EXPO each year.
The AHR EXPO is produced and managed by International Exposition Company, 15 Franklin Street, Westport, CT 06880; telephone: 203-221-9232; fax: 203-221-9260; e-mail: info@ahrexpo.com; website: www.ahrexpo.com.
The AHR EXPO's ENDORSING ASSOCIATIONS include:
1. AABC (Associated Air Balance Council)
2. ABMA (American Boiler Manufacturers Association)
3. AMCA (Air Movement and Control Association International Inc.)
4. AFE (Association for Facilities Engineering)
5. BI (BACnet International)
6. BPI (Building Performance Institute)
7. CABA (Continental Automated Buildings Association)
8. CTI (Cooling Technology Institute)
9. GreenMech (Green Mechanical Council)
10. GridWise™ Architecture Council
11. HARDI (Heating, Airconditioning & Refrigeration Distributors International)
12. HVI (Home Ventilation Institute)
13. IAQA (Indoor Air Quality Association)
14. IIAR (International Institute of Ammonia Refrigeration)
15. LMA (LonMark Americas)
16. MCAA (Mechanical Contractors Association of America)
17. MSCA (Mechanical Service Contractors of America)
18. NADCA (National Air Duct Cleaners Association)
19. NAFA (National Air Filtration Association)
20. NATE (North American Technician Excellence, Inc.)
21. NEBB (National Environmental Balancing Bureau)
22. PHCC (Plumbing-Heating-Cooling Contractors Association)
23. RPA (Radiant Panel Association)
24. REHVA (Federation of European Heating and Air-conditioning Associations)
25. RETA (Refrigerating Engineers & Technicians Association)
26. RSES (Refrigeration Service Engineers Society)
27. SMACNA (Sheet Metal and Air Conditioning Contractors' National Association)
28. SPIDA (Spiral Duct Manufacturers Association)
29. TABB (Testing, Adjusting and Balancing Bureau)
30. USGBC® (U.S. Green Building Council)
31. ZigBee™ Alliance
---


[Click Banner To Learn More]
[Home Page] [The Automator] [About] [Subscribe ] [Contact Us]