---
Minicom Boosts Remote Power Capabilities of its Open Platform Access Management Solution















Integration with Eaton Corporation's ePDU® products provide IT managers with seamless power control of mission critical servers.

Minicom Advanced Systems - a leading developer of IT and KVM remote access and management solutions for the server room and data center - today announced the integration of diversified industrial manufacturer Eaton Corporation's ePDU® products into its remote access management solution, AccessITä. Acting as power distribution units for enclosures, Eaton's ePDU® products measure power consumption at the data center level, as well as the sever level, to help users understand and control what is happening within their infrastructure. Eaton's technology also allows the user to fully monitor, switch, sequence and manage individual outlets. IT administrators can now have on-demand, Web-based remote access together with mission critical power distribution control of all servers and IT devices. Power commands are seamlessly sent to Eaton's ePDU® units through the AccessIT interface without the need for a separate login and password.

This integration dramatically increases IT efficiency and reduces down time in crisis situations. If an IT administrator is accessing a server through AccessIT and an urgent reboot is required, a simple click on the power icon to the left of the server name performs the function. Administrators no longer require multiple spreadsheets of IP addresses, passwords and user names to manage, access to their IT systems, it can all be done through a single interface.

"AccessIT, with its open-platform support, addresses the increasingly diverse nature of corporate server rooms and data centers," said Rami Sasson, VP Sales of Minicom. "This makes AccessIT even more flexible and compelling for IT managers to deploy compared to alternative KVM IP solutions. The integrated functionality of AccessIT, that includes remote power control of ePDU® products from Eaton, delivers tremendous versatility that has a direct impact on IT efficiency and can reduce hardware management costs by as much as 75 percent!"

"IT managers should be able to efficiently measure and manage power consumption, from an overview of the data center down to an individual server, to obtain a complete understanding of power distribution," said Michael Camesano, Eaton product manager. "The integration of Eaton's ePDU® products and Minicom's AccessIT greatly advances power management visibility for IT managers to improve the reliability and efficiency of their infrastructure."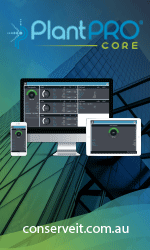 AccessIT consolidates all in-band and out-of-band services thus providing highly secure, Web-based, on-demand remote access at all times. Its unique open architecture prevents the dreaded vendor lock-in by supporting the seamless integration of third party serial, power and KVM switches and devices. Other supported Access Services are VMWare, RDP, VNC, SSH, Telnet, HP iLO, Web access and custom applications. AccessIT continues Minicom's unique Real Needs approach of repurposing installed analog KVM systems by simply adding a KVM IP device.

Request a free DVD trial version of AccessIT to run on your own servers: http://www.minicom.com/requestdemodvd.cfm

For more information about Eaton's ePDU® products, visit www.epdu.com. For additional information about Eaton's power quality products and services, visit www.eaton.com/powerquality.

About Minicom (www.minicom.com)

Minicom provides access, extension and management solutions that significantly improve the level of IT service for organizations. Our access management solutions are especially tailored for IT managers that need secure centralized and seamless remote access to their mixed IT environment. Our innovative remote KVM access solutions are specifically designed to meet the Real Needs of your business by maximizing past investments in IT infrastructure, installation, and training. Minicom was founded in 1988 and in 2006 became an Intel Capital portfolio company. It has worldwide distribution with its headquarters in Israel and Regional offices in North America, Europe and APAC. In 2009 Minicom established and fully owns Minicom Digital Signage.
---


[Click Banner To Learn More]
[Home Page] [The Automator] [About] [Subscribe ] [Contact Us]