---
Michaels Partners with Site Controls to Reduce Energy Costs and Carbon Emissions















North America's largest arts and crafts specialty retailer deploys energy management solution at over 900 locations, lowering electricity consumption by more than 25%

AUSTIN, TX – September 1, 2009 Site Controls, the leading provider of enterprise energy management, facilities intelligence, and grid efficiency solutions, announced today that Michaels Stores has successfully deployed its Site-Command™ Energy Management System (EMS) at more than 900 retail locations. To date, Michaels has seen energy usage drop by more than 25 percent at stores equipped with Site-Command. The solution helps chain retailers reduce energy and maintenance costs through equipment monitoring and control combined with web-based business intelligence.

Site-Command lowers energy consumption and maintenance costs in retail and restaurant facilities through a sophisticated on-site EMS unit which monitors and controls Heating Ventilation and Air Conditioning (HVAC) systems, interior and exterior lighting, store signage, refrigerators, trash compactors, solar panels and wind power. In addition, enterprise-wide issue reporting and asset intelligence are provided through a hosted data center. Besides lowering costs, Site-Command also improves customer comfort by ensuring corporate standards for temperature and lighting are consistently maintained across the chain.

Michaels initially deployed the Site-Command system in early 2006, achieving immediate energy reductions of 17% through schedule and set point compliance. By utilizing the platform's above-site visibility to identify and remedy HVAC and lighting equipment issues, Michaels further reduced energy use over time, with sustained reductions now exceeding 25%.

Besides lowering energy costs, Site Controls has helped significantly reduce Michaels' carbon emissions. By lowering electricity usage by 137 million kilowatt hours annually, Michaels has reduced CO2 emissions by approximately 192 million lbs. This is the equivalent of removing 17,400 cars from the road or powering over 12,900 households for a year.

"We are extremely pleased with the results we've seen from Site Controls in controlling our store-level energy expenses," said Rob McClay, VP of Store Development and Construction for Michaels. "Their enterprise tools help ensure we maintain and increase our savings over time. Most importantly, they serve as a true partner on our energy management journey."

"We are proud to count leading retailers such as Michaels among our partners," said Dan Sharplin, CEO of Site Controls. "We look forward to working collaboratively to find additional ways to expand Michaels' ROI from using the Site-Command platform."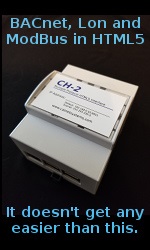 The Site-Command system also features Intelligent Load Management capabilities which allow Michaels to participate in utility-sponsored Demand Response programs to reduce electricity usage during peak periods. As the leading demand response aggregator for retailers, Site Controls intelligently manages electrical loads during critical grid situations, allowing Michaels to implement load reductions with minimal impact to the consumer shopping experience. By grouping hundreds of facilities together for Demand Response events, Site Controls can maximize the incentive payments retailers receive from utilities, while maintaining the store environment according to pre-defined business rules.

About Michaels Stores
Michaels Stores, Inc. (michaels.com) is the largest specialty retailer of arts and crafts. With more than 900 stores in the United States and Canada, the company carries a wide selection of arts and crafts merchandise. Michaels also operates specialty stores under different brand names including Aaron Brothers and Artistree manufacturing facility. For more information, visit www.michaels.com.

About Site Controls
Site Controls is the leading provider of enterprise-wide energy management and facilities intelligence solutions for chain retailers, restaurants and branch banks. Site Controls' Site-Command™ above-site energy management platform monitors and controls major energy-consuming devices such as HVAC, lighting, refrigeration, signage and more to drive down energy and maintenance costs. Site Controls energy management solutions incorporate energy efficiency, corporate social responsibility, comfort and controls, operational intelligence, and demand response services. By providing persistent real-time access, visibility and control over thousands of assets and sites, Site Controls helps chain retailers, restaurants and branch banks create a compelling customer experience while simultaneously saving money, reducing emissions, and improving business efficiency. For more information about Site Controls, visit www.sitecontrols.com.
---


[Click Banner To Learn More]
[Home Page] [The Automator] [About] [Subscribe ] [Contact Us]