---
CCTV/Video Surveillance sector is the star performer in the European Security Systems market















The latest publication from BSRIA in their extensive series of studies "Intelligent Controls in Buildings" is their updated report "Security Systems – The European Market 2008 to 2013". This shows that the Western Europe Security Systems market, comprising access control, CCTV/video surveillance and intruder alarm systems, achieved relatively low compound growth (CAGR) of 3.6% in the last two years. This is, nevertheless, an improved performance compared with the CAGR of 3.2% in the period 2001 and 2006.
However, this overall apparent mediocre achievement masks considerably different performance between the markets of intruder alarms (CAGR 1.0%), access controls (CAGR 4.0%) and the star performer, CCTV/video surveillance (CAGR 7.5%) since 2006. The large intruder alarms market continues its decline at some 1.0% per annum and the access controls market, impacted by the rapid fall in new construction and major refurbishment, slowed by some 2% per annum from the growth rates achieved in the first half of the decade of the new millennium. It was the CCTV/video surveillance industry that bucked the trend and put in a performance 0.3% per annum above the rate recorded in the previous period analysed by BSRIA. So what is driving this growth?
Despite falling crime levels in recent years, media attention, particularly on violent crime and social disorder mean that there is still a high perceived level of crime and so there is ready support to combat it with modern and cost effective automated systems. In particular, numerous factors are combining to boost sales of CCTV/video surveillance. These range from the technological; - the ongoing transition to digital systems, IP and networked solutions, and the growth of video analytics; to the demand driven; - the threat of terrorism, the sustained drive to tackle organised crime and unsociable behaviour, as well as the attraction of a solution that provides a visual "paper trail" which can frequently be used as recorded evidence, as opposed to the comparatively anonymous response of a traditional intruder alarm system.
It is for this reason that the intruder alarm market is on a long, slow decline. However, in a soon-to-be published report on the European alarm monitoring market, BSRIA will show that this intruder alarm market supports a robust and growing market for alarm monitoring services so this business is not going to disappear overnight, although it will increasingly be supplanted by the monitoring of CCTV/video systems.
In the Western Europe market, installed system sales in 2008 of access control systems amounted to €1.5 billion, CCTV/video surveillance systems €2.4 billion and intruder alarms just under €2 billion. Product sales account for between 40-50% of these markets. Service and maintenance typically accounts for a further 20%. The UK is the largest market followed by Germany, France, Italy, Spain and finally the Netherlands. The UK is also the most mature, with a penetration level around twice that of France or Germany. Although the Netherlands is the smallest market in this EU(6) group, it too has a high level of penetration, is quick to adopt new technologies and has grown steadily at a rate in excess of 7% per annum over the last two years.
The security market is not characterised by strong cyclic tendencies since establishments have security needs regardless of the economic situation. However, the access control market tends to be more construction driven than other security markets and in several countries, in particular the UK, Italy and Spain there was already a marked turndown in construction investment during the reporting period. This has now of course spread across Europe and the consequences will be felt in all security markets for some time to come. Despite this, there is growing end user awareness of the return on investment that security systems offer, particularly CCTV Surveillance, because costly man guarding can be eliminated and pay back can often be achieved within a year. This is a compelling argument for many security managers.
The supply structure across Western Europe is strong, with all the international companies present and well-developed third party distribution channels are in place. Nevertheless, it is a fragmented market, where the top 5 suppliers in intruder alarms take less than 40% of the products market, in access control 30% and in CCTV/video surveillance approx 20%. Most of the sales are channelled through indirect routes to market and independent system integrators / VARs have a dominant position in the market in all of the countries surveyed. However, shortage of skilled labour, particularly with expertise in IP technologies and networks / structured cabling, is an issue and will be a hindrance to growth.
BSRIA's study, which sizes some 20 different vertical markets and has tracked their performance for nearly a decade, shows that government, retail and banking are amongst the top spenders when it comes to video surveillance, whilst the education sector in particular, has made substantial investments in access control in 2008. Transportation buildings such as airports, railway stations, port terminals etc. have been consistently strong investors in security systems. Combating terrorism, illegal immigration and narcotics smuggling remain top of the agenda for these institutions.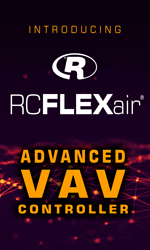 There is a well established trend for higher levels of sophistication coupled with increasing levels of integration, not just between security systems but also with other building services and convergence with companies' IT systems. This is providing customers with real added value previously unachievable. In many cases, customers can benefit from these superior solutions without further expenditure. And for the suppliers, the benefit is the ability to sell on functionality and quality, not just on price.
Through its regular program of research in the wide range of intelligent infrastructures in buildings, BSRIA is uniquely positioned to provide a holistic perspective of buildings infrastructures which endows its studies with deep insight into the benefits of an integrated approach. A practical example of the benefits of such integration, and one that is now attracting a lot of attention, is the integration of access control with environmental building controls; demand for ecofriendly solutions which use access control systems to switch off energy consuming equipment when areas are unoccupied are helping designers to achieve new reduced energy consumption targets that have been put into legislation though revised building codes and regulations. The BSRIA report shows that in some building types the level of integration is very much higher than the overall average.
The BSRIA study shows that each country exhibits its own characteristics, and all remain very fragmented markets so that, particularly in the current economic climate, it will be survival of the fittest, with further mergers and acquisitions to be expected.
Due to the downturn in the economies in each of each of the countries covered by this study, BSRIA forecast that in 2009 aggregate growth of CCTV/video surveillance sales will be 3.6% but that this will pick up thereafter and CAGR will be 5% up to 2013. Access control growth in 2009 is expected to be 2.2% and CAGR of 2.8% up to 2013, whilst the intruder alarm market is expected to see a further drop over the forecast period of 4.5% up to 2013.
BSRIA Proplan is a specialist consultancy that focuses on analysing the market for intelligent controls in buildings. "Security Systems - The European Market 2008 to 2013" study is part of a series of multi-client reports on the world's market for intelligent controls in non-domestic buildings.
More information on the availability and costs of the report view website www.bsria.co.uk/wmi
---

[Click Banner To Learn More]
[Home Page] [The Automator] [About] [Subscribe ] [Contact Us]