---
Free Webinar: Benefits of the Energy Efficiency Education Dashboard















Wednesday, September 30; 12:00 – 1:00 p.m. CST
Take advantage of a free educational webinar and learn how the Energy Efficiency Education Dashboard (EEED) may help you earn a LEED Innovation in Design certification credit. The EEED is an industry-leading graphical user interface (GUI) solution that can be used to educate staff, building occupants or the public on a building's energy efficiencies and sustainable features.
Use the EEED to educate others about the importance of the environment and show the sustainable initiatives applied within your building in an easy to understand and interactive format. Track building or campus resource use and translate the efficiencies into monetary savings. Or engage building occupants with a competition module that compares a campus or multiple buildings' energy efficiency performances and motivate them to be more involved in energy conservation.
Gain an understanding of how the EEED works and determine how the solution may enhance your sustainable initiatives. Learn more about the EEED.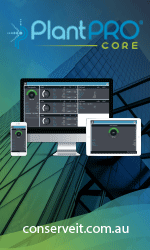 Objectives
• Learn how the EEED may help earn a USGBC LEED certification credit for Innovation in Design
• Learn how the EEED works
• Explore its use as an education tool
• View benefits of displaying live utility use
Who Should Attend?
Building owners, architects, integrators, engineers, and anyone interested in:
• LEED Innovation in Design Credit
• Displaying a building's energy efficiencies
• An innovative educational tool
Email serdman@qagraphics.com to register.
About QA Graphics
QA Graphics is an innovative computer graphic developer specializing in the building automation and green building design industries. The company is an industry leader in the design of graphical user interfaces (GUI) and energy efficiency education, offering custom graphic design solutions including graphic outsourcing, 3D design/animation, interactive content and full-service Web site development. Please visit www.qagraphics.com to learn more.
---
[Home Page] [The Automator] [About] [Subscribe ] [Contact Us]