---
Bosch Releases ONVIF-ready H.264 IP Cameras/bigger>















Compression technology improves image quality, reduces storage costs and bandwidth consumption

Fairport, N.Y. – Bosch Security Systems, Inc., a full-line manufacturer of high-quality security solutions, today announced the company's entire portfolio of IP cameras is now available with H.264 compression technology. These IP cameras deliver high-resolution video with reduced bandwidth and storage consumption – resulting in storage costs that are up to 30 percent less than systems that use traditional MPEG-4 encoding.

"In addition to the improved image quality and the cost benefit, H.264 compression technology also gives end users increased retention times and the option to use lower bandwidth wide area networks (WANs) for surveillance video," said Dr. Bob Banerjee, Product Marketing Manager, Bosch Security Systems, Inc. "In short, better video with less bandwidth."

Customers with installed Bosch IP cameras are able to download Firmware 4.0 to upgrade to H.264. The new firmware is available for Dinion IP, FlexiDome IP, Extreme Series IP and AutoDome IP cameras, as well as the VideoJet X series of encoders and VIP X1600 multi-channel encoders and decoders. Bosch H.264 cameras and encoders can be viewed with either VIDOS v4.0, Bosch's video management system, or by using the Bosch Divar XF Hybrid Recorder. The cameras and encoders can also be recorded to the Divar XF Hybrid Recorder, local storage on a Bosch encoder or direct-to-iSCSI using Bosch's NVR-less iSCSI RAID storage units, also known as a storage area network (SAN).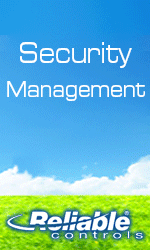 Customers may optionally use Bosch's Video Recording Manager to manage large numbers of iSCSI RAIDs. VRM also simplifies the installation and maintenance process of large systems and assists with managing appropriate storage capacities that change due to factors such as increasing camera counts, improved image quality and higher framerates.

Firmware 4.0 Provides Additional Benefits
With the new firmware, Bosch IP cameras are ready to work with the recent Open Network Video Interface Forum (ONVIF) standard, which provides interoperability with other network surveillance products that conform to the standard, regardless of manufacturer. ONVIF compliance gives customers greater flexibility for future upgrades of their IP video systems.

Firmware 4.0 also allows for live control of video using only an IntuiKey keyboard and decoder, requiring no PCs or software. The firmware adds greater intelligence to Bosch IP video products, enabling the creation of a virtual matrix to view and control up to 32 cameras on 10 monitors without video management software. This capability helps end users streamline their systems and further reduce costs.

New orders of Bosch cameras and encoders will be shipped already equipped with H.264 support and the additional Firmware 4.0 features. The new firmware offers traditional MPEG-4 and JPEG modes if required for compatibility with systems that do not yet support H.264.

For more information about Bosch H.264 IP cameras and encoders or to download the firmware upgrade, visit www.boschsecurity.us.


---


[Click Banner To Learn More]
[Home Page] [The Automator] [About] [Subscribe ] [Contact Us]