---
Lyrtech launches the Intelligent Occupancy Sensor, using innovative technologies from Texas Instruments and ObjectVideo















September 23, 2009—Quebec City - Lyrtech Inc., a company specialized in digital signal processing technology, announced today the official release of its Intelligent Occupancy Sensor (IOS), a new, high-performance intelligent occupancy sensing solution that offers a low cost, vision-based platform to detect, track and count objects or people.

As a leading design house, Lyrtech will deliver the IOS to the original equipment manufacturer (OEM) market, customizing it for customers who manufacture end products.

"We are extremely excited about this product, which addresses a variety of existing and emerging markets using older motion detection technologies. With this mix of powerful technologies, we can address the need for more energy-efficient buildings, improve business information gathering and even, in some applications, improve workflows," said Louis Bélanger, president and CEO of Lyrtech.

The IOS's intelligence is supplied by ObjectVideo's Event Counting Suite technology, which is used to apply rules to the IOS video to generate a stream of counting events that can be put to various uses for building automation and business intelligence gathering. Further, with the ObjectVideo analytics as an embedded technology, the IOS only outputs data, eliminating privacy concerns and the need for excessive video servers.

"The implementation of the Event Counting Suite in the IOS opens the door to growing market segments seeking a cost-effective way to distribute full video intelligence coverage throughout a building, hospital, or retail operation," said Bob Cutting, vice president of product management at ObjectVideo. "Lyrtech has been an ideal partner to bring together the ObjectVideo technology and a flexible, easy-to-configure IOS form factor that can effectively be integrated with lighting controls, HVAC systems and workflow processes while not compromising privacy or requiring extensive video systems to support."

The IOS processes analog video from external sources or from its onboard image sensor through a powerful digital media processor based on DaVinci™ technology from Texas Instruments (TI). TI's digital media processors based on DaVinci technology consist of scalable, programmable digital signal processors with accelerators and peripherals optimized for a broad spectrum of digital video end equipments.

"TI's digital media processors offer the right combination of price and performance to enable exciting new vision-based applications like Lyrtech's Intelligent Occupancy Sensor," said Brooke Williams, vision business unit manager at TI. "TI looks forward to helping innovative companies leverage this new technology to create applications that dramatically improve efficiency in many market segments."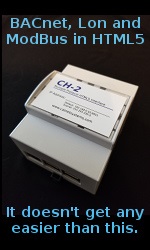 The IOS is also available as a generic prototype that can be used as a reference design as well as a turnkey demonstration platform. As an advanced video prototype, the IOS is a powerful development platform for creating innovative applications that leverage ObjectVideo intelligent video analytics. The reference design configuration includes a robust set of communications and accessory components that can be used or removed as necessary for final product design.

About Lyrtech
Lyrtech, a proud member of the Texas Instruments Developer Network, develops and manufactures advanced digital signal processing solutions for companies worldwide, a vital technology to network and wireless communications, audio and video processing, as well as electronic systems in all fields of technology. Lyrtech offers a full range of DSP–FPGA development platforms, as well as design, prototyping and manufacturing of electronic products. Lyrtech works in partnership with industry leaders such as Texas Instruments, The MathWorks and Xilinx. Lyrtech's customers include many prestigious names of the consumer electronics, telecommunications, aerospace and defense fields. For more information, visit www.lyrtech.com.

About ObjectVideo
With more than 800,000 channels of video analytics sold worldwide, ObjectVideo® is the leading provider of intelligent video software. The company's innovative products convert video to data in real-time through the detection, classification and tracking of relevant activities. ObjectVideo intelligent analytics are available to the market through original equipment manufacturers (OEMs) that embed ObjectVideo® OnBoard® processor-based technology into a wide variety of devices throughout the surveillance system. ObjectVideo's partner network includes more than 60 manufacturers and technology providers. For more information, please visit www.objectvideo.com.

About the Texas Instruments Developer Network
Lyrtech is a member of the TI Developer Network, a community of respected, well-established companies offering products and services based on TI analog and digital technology. The Network provides a broad range of end-equipment solutions, embedded software, engineering services and development tools that help customers accelerate innovation to make the world smarter, healthier, safer, greener and more fun.
---


[Click Banner To Learn More]
[Home Page] [The Automator] [About] [Subscribe ] [Contact Us]