---
Opto 22 to Offer N-TRON Network Switches & Wireless Access Points















Temecula, CA - September 23, 2009 - Opto 22, developer and manufacturer of the award-winning SNAP PAC System(tm) family of programmable automation controllers, I/O, and accessories, has announced an agreement with Mobile, Alabama-based N-TRON Corporation to market and sell the company's extensive line of industrial Ethernet network switches and wireless access points.

"N-TRON industrial Ethernet switches are counted among the industry's most reliable networking devices. Independent testing by our own quality assurance team confirmed this," says Opto 22 Vice President of Sales Bob Sheffres. "We're proud to offer these components as a complement to our Ethernet-based controllers and I/O and we feel confident that combined, these products are well suited for standard Ethernet-connected automation projects, as well as those that utilize wireless communication."

N-TRON switches are perhaps the most rugged, durable, and industrially-hardened components available. Encased in coated steel enclosures specially designed to reduce noise, N-TRON switches boast entended environmental specifications, such as up to -40 to 85 oC operating temperatures, increased shock and vibration resistance, and a remarkable two million hours mean time between failures (MTBF). These features-plus redundant power inputs with voltage ranges as great as 10 VDC to 49 VDC-make these switches well suited for implementation in harsh environments and applications in large manufacturing facilities, power utilities, electrical substations, water treatment plants, and other processing facilities.

Opto 22 will stock and resell a variety of N-TRON managed and unmanaged switches as a convenience for customers who need to network their SNAP PAC controllers, connect network segments, process and route IP traffic, and manage multicast EtherNet/IP(tm) I/O messages. N-TRON's managed switches possess an impressive list of advanced functionality, including port trunking, port mirroring, and IGMP snooping. N-TRON's IGMP snooping implementation provides multicast messaging management by intelligently filtering and forwarding (and thus reducing) network traffic among devices-all automatically, with no user configuration. This feature dramatically speeds deployment, eliminates configuration errors, and is particularly useful for Opto 22 customers using the company's intelligent, distributed I/O for Allen-Bradley® ("IO4AB") systems.

"The N-TRON hardware's IGMP snooping functionality is by far the best we've seen," says Bryce Nakatani, Quality Assurance Engineer at Opto 22. Their managed switches provide very high levels of 'leak-proof' throughput, so their perfect for building network architectures that use the EtherNet/IP protocol."

Opto 22 will stock and sell more than a dozen of N-TRON's managed and unmanaged switches with varying copper and fiber optic options. Included among these are N-TRON's 508-series "plug-and-play" switches. These switches require no IP address and no configuration, and provide a high level of security because the lack of a network address means they cannot be hacked.

Opto 22 will also offer N-TRON wireless access points for use with Opto 22's recently released family of SNAP PAC Wired+Wireless(tm) controllers and I/O. N-TRON's model 702-W wireless access point, in particular, is 802.11a/b/g compliant with full WPA (TKIP) and WPA2 (802.11i/AES) security features, making it ideal for use with the Wired+Wireless hardware in industrial communications architectures where it's difficult, impossible, or cost prohibitive to run network cabling.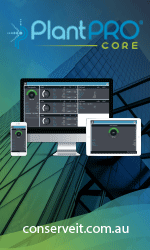 "N-TRON industrial networking switches can be an essential part of any wired or wireless application," states Warren Nicholson, N-TRON President and Chief Executive Officer. "Our two companies' products complement each other perfectly, and having them available through Opto 22 creates a single source for engineers and other automation professionals looking for components to solve process and machine control, monitoring, data acquisition, and networking communications challenges."

N-TRON network switches and wireless radios are available now through Opto 22 and its worldwide network of authorized distributors. All products are made in the U.S. and will be fully supported by Opto 22's Product Support Group in Temecula, CA.

About Opto 22
Opto 22 develops and manufactures hardware and software for applications involving industrial automation and control, remote monitoring, and data acquisition. Opto 22 products use standard, commercially available networking and computer technologies, and have an established reputation worldwide for ease-of-use, innovation, quality, and reliability. Opto 22 products are used by automation end-users, OEMs, and information technology and operations personnel. The company was founded in 1974 and is privately held in Temecula, California, USA. Opto 22 products are available through a worldwide network of distributors and system integrators. For more information, contact Opto 22 headquarters at +1-951-695-3000 or visit www.opto22.com.

About N-TRON
N-TRON Corp. develops, manufactures, and markets highly reliable industrial networking products designed to meet the most demanding communications requirements for mission critical industrial, data acquisition, Ethernet I/O, and control applications. N-TRON customers are engineering and information technology professionals who require Ethernet products to operate in industrial environments with high throughput and minimum downtime.

---


[Click Banner To Learn More]
[Home Page] [The Automator] [About] [Subscribe ] [Contact Us]