---
Meshed Smart Meters Enable Local Smart Grids















M2M Magazine - September 25, 2009 - A European directive in 2006 required governments to ensure that customers have meters that provide overall and time-of-use consumption levels. In the Netherlands, the energy authority wants all households to have a smart meter, but nothing is mandated: It's down to the free market, which is a slow process.

However, Smart Dutch, www.smartdutch.com, Amsterdam, Netherlands, has developed a holistic concept and set of solutions employing its innovative technology and architecture. So far, its technology has been deployed by three Dutch electricity utilities.

Smart Dutch employs a meshed network that forwards meter data to a "concentrator." Costs are lower because only one subscription/card is needed at the client concentrator. Each house is a node in a local area smart grid and up to 100 nodes can be networked in this way. Meshed RF (radio frequency) technology is employed for local area communication. Costs are also reduced since RF chips cost far less than GSM (global system for mobile communications) chips.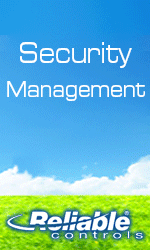 Meshed RF can be a cost-effective, very robust way of creating smart, local area grids. If any link goes down, traffic takes another route around the network.

Multi-utility smart meters

The smarts come from an interchangeable module (a printed circuit board) that is incorporated in digital meters. The module that Smart Dutch developed can accept meter readings from digital electricity, gas, water, and thermal meters. In addition, it can be swapped out in line with technology developments and market requirements.

An interesting feature is the ability to connect an in-home display. The information provided is designed to improve consumer awareness of what used to be taken for granted: the consumption of electricity and other utilities and the tariffs.

In-home displays can also be used to show how much electricity has been sold back to the grid and the rebate that the consumer can expect. Solar energy is the obvious decentralized energy resource, but so-called V2G (vehicle-to-grid) systems are also on the radar screen. V2G enables power to be sold to the grid by the electric-drive motor of a hybrid vehicle that is connected to the grid and is not being used for transportation.



---


[Click Banner To Learn More]
[Home Page] [The Automator] [About] [Subscribe ] [Contact Us]