---
OpenADR Alliance Announces First Open Automated Demand Response 2.0a Certified Products
Certified products provide customers with standardized, interoperable Automated Demand Response solutions

Morgan Hill, CA, Sept. 12, 2012: The OpenADR Alliance, a nonprofit corporation created to foster the development, adoption and compliance of the Open Automated Demand Response (OpenADR) Smart Grid standard, today announced the first deployment of OpenADR-certified devices from a number of members, including EnerNOC, Honeywell, IPKeys Technologies (IPKeys) and Universal Devices. The OpenADR 2.0a profile specification—announced August 14 as the only existing open data model to bridge communications between a utility and customer-owned control systems—enables commercial, industrial and residential customers to easily and reliably automate their participation in demand response (DR) events. It also helps utilities maintain service reliability during times of grid stress and helps both utilities and their customers better manage energy costs when wholesale electricity prices spike.

"The certification of OpenADR products will now allow utilities and energy service providers to implement automated demand response programs using standardized products," said Barry Haaser, managing director, OpenADR Alliance. "Utilities, independent system operators (ISOs), regulators and controls suppliers now have a rapidly-growing selection of certified OpenADR 2.0a products to choose from for cost-effective automated DR."

The first OpenADR 2.0 products were tested and certified by Intertek, the OpenADR test authority for compliance with the OpenADR 2.0a profile specification using a test tool, developed by QualityLogic. OpenADR 2.0 uses the concept of virtual top nodes (VTNs) to offer "Market Contexts" to virtual end nodes (VENs), or DR resources. Typical VTNs might include utilities, ISOs, or aggregators, but could also be energy management systems controlling smaller loads.

These OpenADR-certified devices include:

EnerNOC, Site Server
EnerNOC's Site Server collects meter data from end users and streams it in real time back to EnerNOC's Network Operations Center (NOC). As an OpenADR-compliant communications gateway, the EnerNOC Site Server interfaces with buildings' existing control equipment flexibly, reliably, and accurately to support real-time energy management in commercial and industrial applications. For more information, visit http://www.enernoc.com/our-technology

Honeywell, Akuacom DRAS
The Demand Response Automation Server (DRAS) from Akuacom, a Honeywell company and OpenADR pioneer, is the industry leading software as a service (SaaS) solution for connecting energy providers to their residential, commercial and industrial customers. By recently passing all OpenADR 2.0a functional tests, including all optional tests, utilities and grid operators can have the confidence that the Akuacom DRAS is a secure, scalable solution for broadcasting price, reliability and other DR signals. For more information about Honeywell's smart grid technology and services, please visit http://www.honeywellsmartgrid.com or follow the company on Twitter: www.twitter.com/HoneywellGrid.

IPKeys, VTN
IPKeys' Energy Interop Server & System (EISS™) is an OpenADR 2.0a-compliant Virtual Top Node (VTN) a Demand Response Automation Server (DRAS), allowing energy providers to securely exchange two-way market signals with customers. EISS™ is available under either a Software as a Service (SaaS) or enterprise license. With security and end point management options, EISS™ securely implements a new open standard – OASIS Energy Interop and its OpenADR 2.0 profile – developed as part of the national Smart Grid effort. For more information, visit http://www.ipkeys.com/Products/EISS.html.

IPKeys, VEN
EISSBox is IPKeys' OpenADR 2.0a-compliant Virtual End Node (VEN). An EISSBox allows an OpenADR 2.0-compliant Virtual Top Node (VTN) or server to interface with existing building equipment to automatically react to energy market signals such as demand response (DR) and price events. IPKeys' VEN also implements and supports telemetry and price conveyance. IPKeys is the first company to certify both OpenADR 2.0a VTN servers and OpenADR 2.0a VEN clients or end nodes. More information is available at http://www.ipkeys.com/Products/EISS.html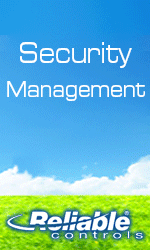 Universal Devices, ISY99i Z Series
Universal Devices' ISY99i Z Series is a proven, low cost, standalone and complete energy management, monitoring and automation system that supports ZigBee, INSTEON, A10 and X10 devices. The ISY994i Z Series also features native support for OpenADR 2.0a, and is designed with an intuitive user interface for easy OpenADR setting configuration. For more information, visit http://sales.universal-devices.com/commercial/isy-994i-z-series/.

OpenADR 2.0a Profile Specification
OpenADR is a global Smart Grid interoperability standard developed to optimize electric supply and demand by standardizing the interface between electricity markets and end customers, and automating customer response to high energy prices and grid instability. OpenADR 2.0 provides secure two-way communications between DR servers, which publish information, and the automated DR clients, which subscribe to the information. Using OpenADR enables both peak electric demand reduction and load shifting at client locations according to customer needs and preferences by continuously communicating dynamic price signals such as hourly day-ahead or day-of real time pricing. OpenADR 2.0-based products and services will help utilities maintain grid reliability and will help customers better manage their energy costs during times of wholesale electric market price volatility.

OpenADR 2.0a is the first of several profile specifications to be developed, using a standard data model derived from the OASIS Energy Interoperation (EI) specification. The OpenADR 2.0a profile specification is designed to support the simplest devices installed in commercial, industrial and residential environments to enable broad-based and completely automated participation in DR events. Future specifications will address more complex environments.

About the OpenADR Alliance
The OpenADR Alliance fosters the development, adoption, and compliance of the Open Automated Demand Response (OpenADR) standard through collaboration, education, training, testing, and certification. The OpenADR Alliance works with related organizations such as the Smart Grid Interoperability Panel, Organization for the Advancement of Structured Information Standards (OASIS), North American Energy Standards Board (NAESB), Utilities Communications Architecture International User's Group (UCAIug), Wi-Fi Alliance™, ZigBee Alliance™ and others as appropriate.
The OpenADR Alliance is open to all interested stakeholders interested in accelerating the adoption of the OpenADR standard for price- and reliability-based demand response. More information can be obtained at http://www.openadr.org/


---


[Click Banner To Learn More]
[Home Page] [The Automator] [About] [Subscribe ] [Contact Us]