---
New Distech Appointment Marks New Phase in European Expansion
Fast-growing building services controls innovator, Distech Controls has appointed Chris Irwin as business development manager for Northern and Eastern Europe.
A well-known figure in the HVAC controls industry, Chris joins the company after nine years in business development for Tridium Europe. He will be responsible for continuing Distech's rapid expansion and supporting Distech partners across Europe, with particular focus on the UK, Scandinavia, the Baltic states, the Czech Republic and Russia.
"I am delighted to join Distech Controls at this exciting time in the company's development," comments Chris. "There is a real momentum of growth within the company and massive potential for Distech Controls in the UK and across Europe. Systems integrators, facilities managers and end user groups are increasingly looking for control solutions which maximise the usability, cost-effectiveness and efficiency of their building control systems. Distech technology is perfectly placed to deliver these benefits."
Chris has been involved with energy conservation and controls ever since completing his Masters in Environmental Technology back in 1983. His roles have included four years working for an energy consultancy company, eight years with Trend Control Systems, and six years as Managing Director of Sontay, the leading UK controls peripherals supplier. Chris has also spoken at many conferences and lectured on energy conservation and the application of controls technologies to achieve energy efficient buildings.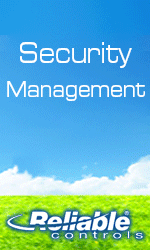 Established in Canada in 1995, Distech Controls is a global leader in building and energy management solutions with business divisions and service offices across North America as well as in Europe, Asia, India, and the Middle-East. The company offers leading-edge technology with systems and products based on open and interoperable communication protocols and capable of integrating HVAC, Lighting, Access Control CCTV, and Energy Management solutions. Distech Controls boasts an extensive distribution network of over 400 certified partners who deliver its energy management solutions to over 60 countries worldwide.

For more information visit www.distech-controls.com.

---
[Home Page] [The Automator] [About] [Subscribe ] [Contact Us]