---
Teco presents an exceptional central module CP-1000 at Home Automation market
Kolin, Czech Republic, September 19th, 2012 - Teco a.s., a company with 36 years experiences in control systems development and manufacturig, presents on just current exhibiton For Arch 2012 in Prague its new central module for system Foxtrot – CP1000. The module comes to a fast developing market of Home Automation.
Control system Tecomat Foxtrot with new central module CP-1000 is exceptional on the market by its combination of centralised control system according to international standards for PLC EN 61131 (thanks to this the system may be programmed anywhere in the world by programmers working with programming languages according to this international standards) and concurrently to parametrize the system and its all typical functions in Home Automation by user in parametrization software tool FoxTool. Using FoxTool there is posibility to set all functions in system very easy without programming knowledges, what appreciate especially small electro-installation companies and electricians.
System contains own 2 wires proprietal bus CIB – Common Installation BusŪ (patented solution by Teco), integrated ethernet port, up to 4 serial ports and integrated high capacity data memory up to 32 GB for storage of high volume of data and user web pages. Integrated web server and free programmable built-in web pages directly connected with all measured and controled values as well as very low energy consumption of the system (around 2W) makes Foxtrot with CP-1000 central module a perfect base for creating an universal core of modern Building Automation and save on energy consumption by its posibility to control all kind of energy sources (heating, cooling, recuperation, stopping energy casting and optimization of energy sources) and also by low energy consumption of the whole control system (up to 2W), what is incomparably less then all home automation systems based on PC server solution, what have more then hundred times higher consumption and some other disadvantages.
Central module CP-1000 of Tecomat Foxtrot system is a perfect tool for designers, electro-installation and programming companies, who are able, based on Foxtrot to create a tailor-made made solution for any customer, adapt the logic and graphics of control according to his indiviual needs via wall switches, portable controllers, TV screen, mobile phone or today very popular tablets. Foxtrot may solve any combination of sources and heat appliances, air-conditioning, photovoltaic panels or even wind power plants. This is an expressive diference from all other products on the market, because other products are more or less focused on some technologies, and for control of all present common technologies in one central system this competitive systems have to be completed by other systems. And very often they use central module CP-1000.
CP-1000 from Foxtrot is often used to complete systems like AMX, Lutron, Cue, Control4, Bang&Olufsen and others. Central module CP-1000 as well as all Tecomat Foxtrot system is designated as global system, so it may be used anywhere in the world.
The roots of the Foxtrot system and CP-1000 module are in industry. It is launched on the market of not only Home Automation, but also as industrial PLC. This means that the product is extremely reliable and heavy-duty with a long operational life, what is very well appreciated by Building Automation users. The customers usually doesnīt take care of units in switchboard lifecycle as well as there is no need to take care about CP-1000 lifecycle, that is very long and many times exceed the lifecycle of usual control devices like wall switches, portable controllers or touch and control panels.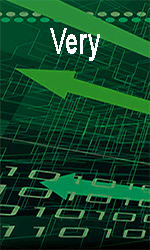 The system is opened. This is an unique advantage for letīs say unlimited use in control of any technologies anywhere in the world. Via integrated ethernet port the data are both ways available by many standardized protocols, so it may be used as control module, but also as communication and data node and connect data or even control the buildings or technologies on very long distance, e.g. thousands kilometers.
Technology of web access makes Foxtrot timeless, because it is compatible with almost all platforms of PC, smartphones, tablets, smart TV (for instance Smart TV from GL – 2012 Edition) with web browsers and others. It works with browsers Explorer, Firefox, Opera, Safari, operating on operation systems Windows, Linux, iOS, Android, Bada, and others.
Thanks to above mentioned features Foxtrot enables exceptional flexibility in solutions of individual and repeatable projects of Intelligent Buildings (Smart Houses). The trend is to integrate separate parts of buildings technologies into one structure with posibility of remote control and remote management and maintenance. Remote management is perspectively one of the most important features: customers may be sure that in the future they will not stay alone with their systems.

For more information:
e-mail: ovcacek@tecomat.cz
www.tecomat.com
www.controlyourhouse.com




---


[Click Banner To Learn More]
[Home Page] [The Automator] [About] [Subscribe ] [Contact Us]