[Click Banner To Learn More]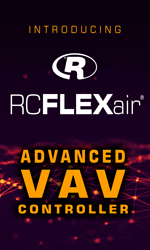 Sensors & Relays See separate Section for LonTalk, LonMark End Device Products.
ACI ACI is a manufacturer of sensors and transmitters for the commercial HVAC industry. Our specialties are temperature, pressure, humidity, and related sensors.
Advanced Control Technologies, Inc. Manufacturer of Control Interfaces, LonWorks Nodes, Commercial Grade Powerline Carrier, and Lighting Control Products.
Automated Environmental Systems design and manufacture sensors for temperature, relative humidity and relative light levels.
BAPI (Building Automation Products, Inc) specializes as a manufacturer of sensors for the commercial heating, ventilation, air-conditioning and refrigeration (HVAC/R) industry. Related products include signal conditioners for platinum RTD's, humidity sensors, air quality sensors, and power supplies.
CareCaller - Nurse Call - Emergency Call CareCaller Innovative, Flexible, Reliable, Nurse Call / Emergency Call solutions. Free lifetime technical support 24/7. No comparable pricing can be found anywhere on a system with similar features. Best System, Best Support, and Best Price.
Functional Devices, Inc. manufactures a wide variety of versatile and convenient control relays and current sensors to fit almost any application including both hardwired and Power Line Carrier applications.
Gems Sensors has been developing and manufacturing fluid sensors for more than 40 years. They offer the widest range of fluid sensing products available from one source.
Gruner Relays Magnetic Latching with contact ratings from 8 up to 200 A
Greystone Energy Systems Inc established in 1983, is Canada's largest independent manufacturer of HVAC sensors and transducers for Building Automation Management Systems.
Innovative Sensor Technology (IST) At Innovative Sensor Technology we offer world-class manufacturing of standard and customized component level thin-film RTD temperature sensors, capacitive humidity sensors, and mass flow sensors. We also offer R&D consulting services for industrial applications. Our sensors have applications in the automotive, HVAC, appliance, test & measurement, and controls industries.
Invetex Corporation Water Leak Detection & Monitoring, Temperature Monitoring
Kele is the leader in DDC interface devices selling over 5000+ control products including; Temperature, Humidity, Power Monitoring, Pressure, Flow, Test Equipment, Output Transducers and LonWorks.
Minco Products, Inc. designs, manufactures, and markets flexible heaters, resistance temperature devices, temperature sensors and flex circuits.
Omega.com OMEGA has grown from manufacturing a single product line of thermocouples to an established global leader in the technical marketplace, offering more than 40,000 state-of-the-art products for measurement and control of temperature, humidity, pressure, strain, force, flow, level, pH and conductivity. OMEGA also provides customers with a complete line of data acquisition, electric heating and custom engineered products.
Pacific Controls is a Western Canadian wholesaler of industrial and HVAC controls, serving residential, commercial, and industrial customers for over fifty years.
RLE Technologies is a leading provider of water leak detection systems and web-based monitoring solutions for mission-critical facilities. Since 1984, the company has installed over 3 million feet of water leak detection cable and more than 10,000 monitoring systems within data centers, computer rooms, telecommunications site, clean rooms, and remote (unmanned) sites. RLE's unique, reliable and patented monitoring solutions enable businesses to immediately lower their operating cost and protect their critical infrastructure equipment such as HVAC systems, UPS, battery banks, generators, PDUs, and switchgear. The company integrates advanced products, technologies, and solutions for reliable, cost-effective, "user-friendly" monitoring, including (a) patented leak detection technology, (b) Falcon™ web-based monitoring and alarm notification, and (c) versatile and economical controllers.
Rotronic Instruments Corp offers a comprehensive line of instruments for the measurement of relative humidity, dew point, water activity and other humidity parameters. Because temperature is critical to the proper measurement and interpretation of humidity, most of our instruments combine the measurement of temperature with that of humidity.
Sens2B - Sensor to Business International Sensors Portal. Find sensor manufacturers, suppliers and news.
Sensors Web Portal Primary Internet resource devoted to sensors, transducers, MEMS, measuring instruments and data acquisition.
Solenoids.com Rotary solenoids and linear solenoids from Ledex and Dormeyer, solenoid manufacturer.
Temco Controls Ltd is a manufacturer, distributor and installer of control systems for Heating, Ventilating and Air Conditioning (HVAC) applications. HVAC Temperature Sensors - Amazing Pricing.
Temperature & Moisture Sensor Directories Self-service, FREE, Resource Directories of Sensor Vendors and Online Technology Articles
TRIATEK provides a complete line of low voltage lighting controllers including relay panels, circuit breaker panels, lighting panel upgrade kits, switches, sensors, software and other items that integrate seamlessly with most building automation systems including Andover, Alerton, Automated Logic, Delta Controls, Honeywell, Johnson Controls, Siemens, Staefa, Teletrol and Trane while also being BACnet and MODBUS compatible.
TSI Incorporated is a worldwide supplier of innovative sensors and instrumentation systems. This TSI group develops and markets monitors and controls that increase safety, improve comfort and provide energy savings by optimizing HVAC system control and reducing the amount of conditioned air exhausted.
Two Dimensional Instruments The ThermaViewer™ collects and displays a complete temperature or temperature/humidity history. It operates 24 hours a day, 7 days a week, collecting temperature/RH from two remote probes and drawing a chart on the large display. It installs in minutes and needs no paper charts, computers, maintenance or special training. history chart on its LCD panel display. Two Dimensional Instruments, LLC.
Veris Industries is the leading supplier of energy and environmental products to HVAC Building Automation contractors. Products including Air Quality Sensors, Current Monitoring Sensors and Switches, Humidity Sensors, Power Monitors, Lon®/Data Acquisition Devices, Pressure Sensors, Relays, Start/Stop Proving Switches, temperature Sensors, and other Building Automation Sensors and Accessories. Veris Industries is your complete source for Building Automation Sensors.
Vortechs Automation, Inc. Manufacturer of the MAESTRO Control System. HVAC, Process Control, Monitoring or SCADA applications. PC based system with field-ready high count I/O device interface.
WEMS WEMS manufacture wireless sensors and I/O that can be integrated with BACnet IP compatible BMS systems.
YES - Young Environmental Systems Indoor Air Quality Monitors and recorders.
Air Monitor Corporation is a leader in providing bulk airflow measurement and airflow control systems in the Power, Process, and HVAC industries. A leader in providing bulk airflow measurement and airflow control systems in the Power, Process, and HVAC industries.
Cereniti Submetering Solutions Cereniti offers submetering solutions for apartment buildings, Marinas and Manufactured Home/RV parks. Simplify individual billing and increase conservation by identifying potential leaks before they become catastrophic.
Danfoss Industrial Controls Manufactures pressure and temperature sensors and transducers for a wide variety of industrial applications.
Dwyer Instruments, Inc produces a broad range of measuring and control instruments for Pressure, Flow, Temperature, Level and Valve applications.
EBTRON Electronic Airflow Measurement EBTRON's Web Site includes: product catalog information, sales rep locator, support FAQ, news, downloads and links.
flowmeterdirectory.com Internet directory of flowmeters
Hoffer Flow Controls, Inc. Hoffer Flow Controls manufactures turbine flow meters and flow computers for the measurement of liquids and gases. For over 25 years, Hoffer Flow Controls has supplied energy management systems to facility engineers and managers throughout the buildings and maintenance industry.
Industrial Integration and Measurement Engineered Solutions for Industrial Integration, Measurement and Control Systems. Coritech specializes in System Integration Services including PLC and HMI Programming, SCADA Systems, AutoCAD Drafting, Control Panel Build, Instrument Technicians, Field and Bench Calibration, Toxic and Hazardous Gas Detection, Refrigerant Leak Detection and Monitoring.
Kavlico Corporation a leading U.S. manufacturer of OEM sensors for pressure, position, force and related systems.
Kele is the leader in DDC interface devices selling over 5000+ control products including; Temperature, Humidity, Power Monitoring, Pressure, Flow, Test Equipment, Output Transducers and LonWorks.
Madison Company provides their customers with quality liquid level technology. They are continually evolving and developing new ways to apply their technologies as creative solutions to their customers' problems.
Omega.com OMEGA has grown from manufacturing a single product line of thermocouples to an established global leader in the technical marketplace, offering more than 40,000 state-of-the-art products for measurement and control of temperature, humidity, pressure, strain, force, flow, level, pH and conductivity. OMEGA also provides customers with a complete line of data acquisition, electric heating and custom engineered products.
ONICON Incorporated Flow and energy measurement.
Sensocon Manufactures digital differential pressure gauges, controls, transmitters and high accuracy airflow measurement probes.
Setra Systems the pioneer in the development of capacitance technology, is a manufacturer of pressure transducers, pressure transmitters and accelerometers known worldwide for their simplicity of design, high accuracy, and exceptional long term stability.
Shenitech provides you portable water flow meters, digital flow meters, ultrasonic flow meters, thermal heat meters and flow measurement products at affordable prices.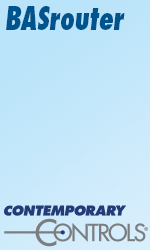 LonTalk, LonMark End Device Products
Adept Systems is the expert in providing network applications that run on LonTalk. The company's specialties are in systems integration and in developing network interfaces with Echelon's LonWorks technologies. The company develops hardware and software products for LONWORKS networks, as well as provides consulting services for distributed control applications
Advanced Control Technologies, Inc. Manufacturer of Control Interfaces, LonWorks Nodes, Commercial Grade Powerline Carrier, and Lighting Control Products.
Continental Control Systems manufactures the WattNode® AC kW and kWh meters and revenue grade current transformers. Metering products include BACnet, MODBUS, LonWorks and the PULSE-OUTPUT WATTNODES.

Control Solutions Inc. We created the BAS 700 building block approach to let you create your own LonMark certifed LonWorks I/O node. Creating a custom system is easy & economical with BAS-700 series.
Distech Controls Building Automation Distech Controls, Inc., designs, manufactures and markets building automation solutions and open control systems DDC controls and software. Find out more about the EasyControls products.
Elpas Ltd ELPAS LTD. - Local Positioning Systems (LPS), is a leading provider of Asset Management solutions based on the patented technology of IRFID. Industries targeted are, healthcare, intelligent buildings and industrial environments, where indoor location and identification of people and equipment is mission critical for operation, security and safety.
Engenuity Systems, Inc. Engenuity Systems, Inc. is a distributor of LonWorks and LonTalk products, offering over 300 off-the-shelf' products manufactured by over twenty LonWorks specialists located throughout the world. Products include: network interfaces, I/O modules, relay modules, routers, repeaters, graphical programming software, network management software, OPC servers, lighting control solutions, building automation products and more. Engineering and custom design services are also available.
Liberty Control Networks Liberty Control Networks provide a complimentary range of LonWorks products from the worlds most prestigious manufacturers.
LOYTEC LOYTEC offers a wide range of products for EIA-709 and LonWorks control networks. We provide both the technology for developing smart, network enabled devices as well as the infra-structure for the interconnection, maintenance and visualization of network nodes.
NeuroLogic Research Corp. NeuroLogic Research specializes in products for use on LonWorks networks. Our sensor line includes products that measure temperature, humidity, dew point, and pressure. Our interface line includes products to integrate existing analog sensors into the LonWorks network. The interface line also includes a multi-segment network repeater and vacuum fluorescent displays.
Richards-Zeta is a successful advocate for systems integrators, controls makers and end users of all manufacturers. Their mission is to coordinate effective communications to make powerful systems to bring about the best performance that buildings are capable of giving.
Surf Networks Inc Automated Building Environmental Control Vendors: Surf Networks Inc. LonWorks Network Control Products; Building, Home and Vehicle Automation Hardware and Software. Off-the-shelf LonWorks hardware and software. System design and manufacturing services.
ASCO offers a broad range of industry leading products for both Fluid Control and Fluid Power applications.
Assured Automation Manufacturer of automated valves. Electric and pneumatic actuators. Ball, Butterfly, Plug, Angle Seat. Easily configure complex assemblies and purchase online.
Belimo is a worldwide company providing better solutions in the field of actuation for HVAC systems.
Delta Control Products, Inc brings you the finest in electronic control valves and dampers.
Gruner Actuators Actuator catalog on-line.
INTEC Controls, Inc. Full line of Damper Actuators and Valves
Kits4gates Whether you are looking for above ground, below ground or sliding gate kits or simply a spare opener Kits4gates can service all your automatic gate needs.
Linear Actuators Motorize your ideas with our DC Linear Actuators and Remote Control Linear Actuators
Paxton Paxton Corporation provides high quality valves and actuators to distributors and controls contractors at competitive prices.
Ruskin is the worldwide leader in dampers.
Slaney Direct Ltd suppliers of control valves, temperature sensors, humidity sensors, HVAC valves, light sensors, occupancy sensors, air quality sensors, actuators, butterfly valves, rotary valves, globe valves, radio sensors.
Sloan Valve Manufacturer of electronic plumbing systems-Optima line of products.
Spartan Peripheral Devices a line of control valves, actuators, thermostats and controls used in HVAC and building automation systems (BAS).
Triad Valves manufactures generalized, stainless steel ball valves - available with actuators and controls, often used in damper applications.
Valtorc International USA resource for industrial valves and high performance actuators
Installation Products, Manufacturers
Advance Controls, Inc. Relays, Terminal Blocks, Power Supplies, Pilot Devices, VFD Bypasses & Transfer Switches, Limit Switches, Contactors
DataPro International, Inc. DataPro is a manufacturer and world-wide distributor of panel-mount cables, wall plates, custom cables, and other computer cables and accessories.
Hubbell Wiring Device-Kellems Electrical wiring devices, wire management raceway systems, plugs, connectors, switches, receptacles, GFCI components, Kellems brand mesh grips, TVSS surge protection, motion sensors, IEC pin & sleeve devices, lockout/tagout, marine electrical products.
Innovative Products and Equipment, Inc. Manufacturer of custom automation and assembly equipment including medical device assembly, machine systems and robotic systems.
Minxon Hotel Technology Inc Technology Beyond Hospitality The Hotel Guest Room Management Systems controlling the lights, Aircon, Curtain, Butler call, Do Not Disturb, Make Up Room and energy saving.
OEMCtrl "Empowering OEMs to add value to their equipment; optimizing its operation and serviceability while simplifying communication with building automation systems". OEMCtrl offers hardware optimized for HVAC-R-L manufacturers providing them programmable controllers that are protocol agnostic and prepared for building automation system integration or fully stand-alone operation. OEMCtrl provides a suite of software tools that empowers manufactures to add intelligence to their equipment ensuring optimal installed operation, factory efficiency, remote support capability and enhanced field serviceability. Programming the control sequences is a cinch with our graphical programming tool Eikon®LogicBuilder which is designed for engineers NOT programmers. • Real Time Diagnostics • Off-Line simulation mode • Alarms, Trends, Schedules • Live control logic for testing • Remote equipment connectivity

Panduit is recognized as a leading manufacturer of high-quality products for wiring and communications applications. We are also known for innovative products that offer maximum reliability at the lowest total installed cost.
Teflon Cabling Materials The proven and consistent performance of insulation of Teflon® FEP helps assure that your cabling system will support next-generation high-speed networks to help you get a full return on your investment.
Ventilux Ltd The manufacturer of Ventilux emergency and security stand-by lighting for industrial and commercial buildings. Central battery systems, switch tripping units and standby power systems for telecommunications and electrical distribution applications. Nurse call systems. This is a manufacturer in Ireland.
Virginia Electronic Components (VEC LLC) one of Virginia's oldest and largest stocking distributors of Electronic Components, Electromechanical Devices, Wire and Cable, and Datacom products.
Wiremold Today's work and home environments demand fast, easy and flexible access to power, computer and telecommunication cabling. The Wiremold Company provides the widest range of wire and cable management solutions for commercial, industrial and residential applications.
ABB Variable Speed Drives is the world's leading supplier of AC and DC drive products and systems for use in industrial, commercial and residential applications, improving the manageability, efficiency and energy economy of processes.
AIM Controls AIM sells, services and designs systems for variable frequency motor controls in all applications, including HVAC. See our webpage at www.aim-controls.com for more details and pictures of applications we have installed.
Anacon Systems offers single - phase AC motor controllers that can be customized to meet your individual needs.
Control Resources, Inc. Manufactures the SmartFan brand of standard and custom variable speed drives for fans, motors and pumps.
Danfoss Graham (formerly Graham Company) provides adjustable frequency drives to North America with features designed solely for the unique needs of HVAC systems.
Omron IDM Controls, Inc is a leading supplier of AC Variable Frequency Drives.
PAYBACK® Variable Speed Drives patented PAYBACK® Variable Speed Drives, provide a simple and efficient alternative to variable frequency drives. PAYBACK® Variable Speed Drives utilize electromagnetic technology to provide adjustable speed, energy savings and zero harmonic distortion.
Reliance Electric Since 1906, Reliance Electric has specialized in providing a variety of variable speed motor solutions to provide customers around the world. The Reliance Standard Drives web site provides you with an overview and a look at some of the Reliance variable-speed solutions that can go to work for you.
Yaskawa Electric Variable Speed Drives Yaskawa's (formally MagneTek Drive Products) drives and automation products reflect 50 years of experience in solving customer problems in controlling speed and automating process machines. Our history includes many technology firsts and the current product offering is state of the art. You'll find these products covered here, each serving a different solution need.
DRI-STEEM We offer a complete line of humidifiers, dispersion systems, and microprocessor that can perform virtually any conceivable function needed for accurate and non-interruptible relative humidity control.
Nortec is the market leader in electrode steam humidification technology. Our products are sold and serviced throughout North America.
HVAC Equipment
ABB Smart Building Solutions ABB manufactures and develops a wide variety of connected Building Energy Management Solutions scalable for automation and energy control of any size commercial or industrial building.
Acutherm designs, manufactures and distributes a line of modular VAV systems and thermally powered VAV diffusers for use in HVAC systems.
American Air & Water UV Air Cleaners Ultraviolet air purifiers, uv surface disinfection equipment and UV lamps use germicidal (UVC) ultraviolet light for clean indoor air.
Atmox Crawl Space Ventilation Fully automated crawl space and basement ventilation system. Designed to drive out moisture and odors.
Carrier provides industry-leading systems for heating, ventilation and air conditioning comfort in commercial buildings.
Controls Central - The Largest HVAC/R Co. ControlsCentral.com has more than 2.5 million HVAC/R controls parts in stock, and offers products from more than 600 leading manufacturers including Honeywell, Siemens, Johnson Controls, and Belimo.

Engineered Air Commercial, Industrial Institutional HVAC Equipment Manufacturer.
Enviro-Tec Environmental Technologies, Inc. Manufacturers of premium quality VAV terminals, air handling units, fan coil units, controls, and a full line of grilles, registers, diffusers and fire dampers.
Governair Corporation is a world wide supplier of custom Industrial-Commercial Heating Ventilating and Air Conditioning Equipment.
Heatex News About crossflow plate heat exchangers (air-air), applications, sizing-software, etc.
HVAC Supplies HvacPartsShop.com offers HVAC parts and supplies to homeowners and contractors in the United States and Canada.
HVACQuick.com HVAC & Controls Equipments available for on-line selection, pricing, and purchasing. Anonymous browsing is welcome.
International Systems of America, Inc. ISA provides parts, circuit board repairs and service for building automation, energy management, fire and security systems.
Jackson Systems Zone Controls & Dampers Jackson Systems designs, manufactures and distributes controls for the heating and air conditioning industry. Our products improve indoor comfort, conserve energy and save money. We specialize in forced-air zone control and thermostats. Jackson Systems sells only the highest quality, most contractor-friendly and price competitive products available. We have over 50 years of experience in designing and selling HVAC control systems. Thousands of our systems are installed across the United States, Canada and Mexico.
Lennox Lennox packaged systems - Integrated modular control - diagnose problems instantly with an easy-to read, illuminated numeric code that pinpoints the trouble and gives a complete diagnostic history at the push of a button.
Lochinvar Corporation is a leading manufacturer of high-efficiency water heaters and boilers, ranging in capacity from small residential units to three-million-plus BTU models. The Intelli-Fin is the first water heater or boiler to employ LonWorks technology, which now enables total building management.
Mammoth Inc manufactures specialty HVAC equipment for commercial, industrial, institutional facilities.
McQuay is a world leader in the manufacture, sales and service of heating, ventilating and air conditioning equipment principally for the commercial, industrial and institutional markets.
MidwestBAS - BAS, HVAC & Security At MidwestBAS.com, we strive to be the leader in Building Automation Supplies (BAS), HVAC Products, as well as Fire, Video and Security Solutions. From IP Cameras and Access Control Solutions to finding that odd sized Globe Valve, we want to your number one source for all of the above products while offering you a great price. We carry brands from the following manufacturers: Belimo, TAC, HID, Invensys, Andover, Pelco, Integral, Veris, ACI, ACT, Inovonics, Onicon, Unity, IQInvision, Functional Devices, Ditek, Siemens, Honeywell, System Sensor, Square D, APC, BAPI, Ruskin, Cleveland Controls, Computar, Altronix, Schlage, and many more. Our focus pertains not only Contractors of all sizes but we also serve the much ignored End-User. Take a look around, drop us a note, and be sure to check back often as we are constantly adding new products. Thanks for giving us a look, The Midwest Building Automation Team
Roberts-Gordon The industry leading manufacturer of low-intensity, gas-fired infrared heating equipment for industrial, commercial and residential applications.
Price Our mission is to become the world supplier of preference for air distribution products and services.
South Side Control Supply Co. South Side Control Supply Co. specializes in HVAC controls. We have a large inventory of Honeywell & Johnson DDC Controls as well as burner, refrigeration, pneumatic and all other commercial controls!
Trane a worldwide leader in indoor comfort systems for your home and business.
Viconics Electronics (Beyond Comfort) Programmable thermostats, Fancoil, Zoning, Heat Pump, Rooftop, PTAC and other Precision HVAC controls for small building applications & OEMs.
YORK International is the largest independent supplier of heating, ventilating, air conditioning and refrigeration (HVAC&R) equipment in the United States and a leading competitor in the industry internationally.
Abraxas Energy Consulting Use your PC to view interval data from your existing pulse meters using the EkaNet system from Eka System. Meters connect to hubs wirelessly. Hubs connect to internet or your LAN. This is an inexpensive system that requires no large upfront investment.
Continental Control Systems manufactures the WattNode® AC kW and kWh meters and revenue grade current transformers. Metering products include BACnet, MODBUS, LonWorks and the PULSE-OUTPUT WATTNODES.

Cylon Controls Cylon Controls Limited provides smart energy control solutions for buildings. Founded in 1985, Cylon is now one of the largest independent manufacturers of building control systems in Europe and continues to grow worldwide. With the UnitronUC32 solution Cylon delivered the groundbreaking UniPut™ technology and today continues to lead in terms of innovation and responsiveness to customer requirements. As the independent supplier Cylon's go-to-market philosophy is based solely on working through approved system integrator partners which ensures competitive service and support for all projects big or small.
Dae Instrument multi function power monitor, rs485.,modbus, distributed I/O module.
Building Energy Monitoring & Control Enetics makes equipment that perform both energy monitoring and load control for 3-Phase commercial services. Our products are economical and work with the spreadsheet software already on your PC. Check out our BEMMS product on the web site www.enetics.com
Energy Recommerce Inc. Energy Recommerce provides web based monitoring solutions for renewable energy systems, such as photovoltaic solar systems. We also provide sales, system design, installation, consulting, commissioning and customization services as a one-stop-shop for commercial and residential solar PV systems. Energy Recommerce monitoring system helps you see how much energy your system produces and thereby how much money you have saved. This data can be compared to the expected output and alarms triggered when anomalies occur. By also monitoring the demand, you get a profile for the facility's use that makes it easier to track down unecessary energy usage and help you do something about it. A PV-system is very robust and needs very little maintenance. But, if a problem occurs in the system, alarming immediately notifies you so that measures can be taken promptly.
EnerNOC, Inc. EnerNOC, Inc. is the leading provider of demand response, price response, and demand side management solutions to the commercial and industrial markets in the United States. EnerNOC delivers immediate, profitable results to customers by leveraging its deep experience in all aspects of energy management, commercial contracting, and embedded systems technology.
Jetlun Corporation Jetlun is a provider of intelligent network solutions for home and building energy management. Our mission is to increase awareness and understanding of energy usage in an effort to reduce energy spending and carbon footprint and to work towards a better planet through innovative development of integrated wired and wireless network solutions.

Periscope™ – Activelogix Periscope™ is a configurable, web-based dashboard application that provides rapid identification of real-time and historical trends in key attributes of multi-facility operation, including energy use, operational efficiencies and critical metrics. Capable of reducing volumes of data from disparate systems into visual knowledge, Periscope™ by Activelogix gives the user the ability to quickly identify issues, assess relationships and take action in rapidly changing environments in order to optimize resource efficiencies and sustainability.
Power Measurement Power Measurement is a leading provider of enterprise energy management systems for energy suppliers and consumers worldwide. The company's ION® web-ready software and intelligent energy meters comprise a complete real-time information and control network that helps improve power quality, reduce energy costs and keep operations running enterprise-wide, 24 hours a day.
Veris Industries, Inc a leader in energy automation sensors.
Avatel Data Loggers and Controllers Avatel manufactures rugged battery powered data loggers and related equipment. These compact devices provide for measurement and display of temperature, humidity, degree-days, voltage, current, and other specialized measurements and calculations. Order online for quick, efficient service.
Control.com Control.com is a global community of people working in the control field, a place to discuss your interests, find solutions, keep up to date, and help others facing problems similar to ones you've already solved.
Dickson Dickson is a manufacturer of recorders, dataloggers, thermometers, meters, software, and systems which can monitor and/or record variables such as temperature, humidity, carbon dioxide, differential pressure, pressure and event.
Dwyer Instruments, Inc produces a broad range of measuring and control instruments for Pressure, Flow, Temperature, Level and Valve applications.
Eltek Specialist Data Loggers Design and manufacture of customised portable 'Squirrel' data loggers, Radio Telemetry, and Windows remote control / analysis software.
Enercorp Instruments Ltd is a Canadian manufacturer of Humidity, Temperature and Pressure Instrumentation for Energy Management, Process and Climate Monitoring applications.
Extech Instruments Calibrators, Clamp Meters, Data Acquisition, Lab Instruments, Multimeters, Panel Meters, Plant Maintenance, Power, Portable Printers, Production Tools, Temperature, Test Equipment
Fieldpiece Digital multimeters and accessories made for HVAC/R to measure the following parameters: electrical (volts, amps, ohms, capacitance, frequency), air (temp, RH%, CO, CO2, air velocity), refrigerant (temperature, vacuum, pressure), non-contact temperature (IR), pressure. Accessories work with most digital multimeters.
Fluke Corporation manufactures, distributes and services electronic test tools that help get the world's work done.
HVACtool.com Tools, equipment and training materials since 1956 at John H. Leavey Mfg., Inc. and HVACtool.com. Over 4000 products for service people. Fast E-commerce, on-line buying. We give away a $200.00 product every month. Just sign up.
HVACR-Tools.com HVAC service tools and test equipment for HVAC/R technicians.
Instrument Calibration Service International Instrument Calibration Service International, Inc. (ICS) provides NIST Traceable Calibration Service on-site at your facility. ICS is ISO 9001 Registered.
Integrated Climate Controls (ICC) At ICC, we offer the latest in technology for HVAC-R monitoring. With our system, you can throw away the paper disks and monitor temperature digitally.
National Instruments National Instruments develops and manufactures hundreds of integrated software and hardware products, which, when combined with standard computers, are used to replace and/or communicate with traditional instrumentation and to monitor and control processes. As a leading computer-based measurement and automation supplier, National Instruments is dedicated to producing innovative solutions that help engineers and scientists achieve their goals -- faster, better, and well under budget.
OMEGA a world leader in process measurement and control instrumentation, provides a high level of customer service and technical support along with the convenience of our Canadian location. Our local sales, distribution and manufacturing facility is based in Laval, Quebec.
Onset Data Loggers and Controllers Onset manufactures over 70 models of data loggers for monitoring temperature, humidity, on/off, open/closed, events and more. Affordable, stand alone, battery-operated units for indoor, outdoor and underwater use.
Optris GmbH Optris GmbH is one of the leading and most innovative companies in the area of non-contact temperature measurement through infrared radiation.

Pace Scientific manufacturer of pocket-size battery-operated data loggers and sensors.
Raytek designs, manufactures, markets, and services a complete line of infrared, non-contact temperature measurement instruments.
Supco has been a manufacturer of precision electronic Test and Service Instruments and Refrigeration & Air Conditioning components since 1945.
Temperature Sensors This site is an interactive repository and guide to temperature sensors on the Web.
TES Electrical Electronic Corp test instrument manufacturer dedicated to all kinds of hand held equipment. Our goal is to provide top quality products to fit in each customer's needs.
Testo Manufacturer of complete line of HVAC meters for Combustion analysis, IAQ audits, CO Safety, Air Balancing, Temperature, data loggers, humidity, pressure, RPM and more
Therm-X of California has been supporting its customers with quality temperature instrumentation and service for over ten years.
TSI's Industrial Test Instruments This product line encompasses various instruments for making measurements in HVAC system heating and cooling ducts, fume hoods, and wind tunnels; for clean room ventilation and filter face velocity studies; and for pressure, CO and CO2 readings.
YES - Young Environmental Systems Indoor Air Quality Monitors and recorders.
1-2-1VIEW Digital Signage System Headquartered in Hong Kong and with offices throughout Asia, 1-2-1VIEW™ Corporation has developed a groundbreaking digital signage and media management system with unprecedented one-to-one targeting and real-time effectiveness measurement capabilities. Aimed at outdoor advertising network operators and facility owners such as retailers, shopping malls, convenience stores, restaurant chains, public transport organizations and government agencies, 1-2-1VIEW™ unlocks the revenue potential of their assets and maximizes promotional impact. Based on advanced IP video technology and built on a proven consumer electronics platform, 1-2-1VIEW™'s turnkey hardware/software solution operates reliably 24/7 and is highly scalable over a large number of screens in diverse locations.
Digital Signage - ipSigns.com takes a holistic approach at digital signage and considers not only the technology platform needs of a digital sign display network installation but the content model, fixtures, ad sales, operations and hardware needs.
IntelLiDrives Linear, rotary and XY tables for machine tool applications.


Automation Parts Warehouse Your Discount Outlet for Building Automation Control Parts. Siemens, Landis & Gyr, Modicon, Allen Bradley, etc...