[Click Banner To Learn More]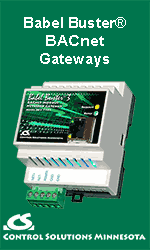 Independent Automation Representatives
3D Architecture Real-Visuals specialize in Architectural Renderings, 3d architecture, 3D Interior Design, Architectural animation rendering and Interior | Exterior walk-through Animation.
CCI Automated Technologies As a system integration, software and infrastructure technology company, CCI provides a complete range of building solutions, with a focus on energy conservation, building controls, preventive and predictive services, mechanical maintenance and retrofits, and security solutions, including access controls.
Chipkin for BACnet and Integration Chipkin.com for BACnet tools, system integration devices and solutions.
Class 1 Controls, Inc. Since 1996, Class 1 Controls has been providing, installing, and commissioning DDC / BAS systems for the building systems industry. We focus primarily on critical environments which we define as those projects which must be maintained to a high degree of accuracy, reliability, and safety. Primary examples are: laboratories, hospitals, refinery control rooms, clean-rooms, hi-tech manufacturing facilities, and VIP office space.
Complete Controls HVAC controls, engineering, system design, programming and system startup.
Control Management Inc. Control Engineering, Contracting, Installation, Service
Cornerstone Automation Your Solution for Open protocol systems. Lon and Bacnet systems, sales and HVAC Service.
Cyrus Technologies, Inc. provides "Integrated Solutions for Intelligent Buildings" with a focus on interoperability and LonWorks Open protocol systems. CTI is a partner for TAC, a member of Echelon's Open Systems Alliance and Systems Integrator for Tridium, Inc.
DDC Support Services Addressing the growing need for affordable training for students pursuing a career in building automation related industries. The DDC Support Services provides portable and table-top mounted web-enabled trainers coupled with course curriculum that is both embedded in the "brains" of the trainer and included in a student workbook, thus providing students with a highly interactive learning experience.
Diversified Automation Diversified Automation is a Southern California energy service company and building control systems integrator. The firm specializes in designing, installing and servicing energy conservation solutions and building control systems for owners and managers of commercial, medical, educational, entertainment and industrial facilities. Our goal is to assist building owners and property managers in reducing their utility and maintenance costs and to improve the operating efficiency and the overall environment of their facilities. Since 1985, our energy-saving solutions have helped save our clients millions of dollars! Our products include building automation, energy management, access control, sub-metering, and after-hours tenant billing systems and products. Our services include preventative and emergency services, utility bill analysis and building audits. At Diversified Automation, we listen to our customers to find out what they need. We design facility wide systems and deliver solutions to meet those needs.
Engineered Control Solutions Engineered Control Solutions is a building control system contractor, specializing in solving facility comfort and efficiency problems for both new construction and existing facilities. As the only Authorized Honeywell Excel5000TM Contractor in Central and Eastern North Carolina, Engineered Control Solutions has direct access to the full DDC line of Honeywell HVAC controls and systems. As a Certified TridiumTM Systems Integrator, Engineered Control Solutions delivers the latest in Web-based building automation. This includes all the tools necessary to integrate LonWorks®, BACnet®, and many proprietary control systems into a user-friendly interface which can be viewed and controlled over a secure connection using a standard web browser such as Microsoft's Internet Explorer.
ECS Controls, Inc. Our business is Building Automation and System Integration of Energy Management and Security Systems. We design/build and install Integrated Systems on a standard communication network using Internet Protocal. To insure peak performance we offer Preventative Maintenance Service on building HVAC Systems and Intergrated Systems. Our subsidiary company "The Energy Management Warehouse" is a System Integrated Wholesaler of Direct Digital Control Systems. Come visit and learn why our customers chose ECS Controls for their Energy, Communication and Security needs.
Egan Automation We provide total automation services for commercial and industrial facilities including energy performance contracting, HVAC controls, fire and security systems.
Energy Control Systems Inc Energy Management and Building Automation Systems. With over a quarter of a century of innovative energy management, systems development and hundreds of turnkey installations, ECS offers an economical, proven package of industry standard methods to control heating, air conditioning, lighting and other building devices.
ICOM Mechanical Inc. Full service mechanical contractor in San Jose, California.
Intecho Ltd: Intecho is a leading provider of intelligent building technologies, home automation systems and audio-visual solutions. Working with commercial and residential clients across the UK and abroad, Intecho utilises cutting edge, future proof technologies to create buildings that anticipate and respond to the needs and lifestyles of their occupants.

MetCon, LLC - Staefa Controller Repairs Staefa Controller Repairs (since 2002) MetCon, LLC is a repair service dedicated to supporting legacy and obsolete Staefa Control System ®™ products.
NexRev Inc. We are full service installation contractors. We have over 15 years of experience in installations of Energy Management Systems, Access Control Systems, Lighting Control Systems, and Data Network Systems. We install projects across the country from our Dallas and Los Angeles offices. We also provide panel building services in our UL Listed panel building shop.
Northeast Mechanical Corporation provides industrial energy management solutions, automated building control systems, and environmental consulting services to businesses in the Northeast region. Our experienced energy systems professionals are dedicated to planning and installing commercial boiler/burner systems and facility management controls using LonWorks Direct Digital Controls and to providing 24-hour maintenance services.
pennine automation ltd Fanuc CNC automation Parts Electronic Repairs
Pleune Service Co. (W. Mich.) Full service mechanical, temperature controls, electrical, sheet metal, piping contractor.
Q-TECH Building Services Inc. Building Automation Service Contractor Pneumatic - Electric - Electronic Controls. We represent the following products; KMC Controls Pneumatic, Electric, Electronic and DDC TCS Basys - Full product line SMARTWAY SOLUTIONS - Remote HVAC monitoring and alarm systems.
SBT Designs SBT Designs, sells and installs electronic automatic control, accent lighting and renewable energy power systems for residential and light commercial structures. Our products and services provide convenience, safety and energy savings.
Setpoint Building Automation Our firm specializes in energy management. We employ in-house Mechanical and Electrical Engineers, Programmers, Technicians and Graphic Designers. Our team has installed over 300 Building Automation Systems, maximizing comfort while reducing natural gas and electricity consumption. Since our inception in 2000, our company has expanded significantly. We operate respective offices in Concord and Peterborough, own seven company vans, employ 11 site technicians and a supportive office staff.
Travis Brothers Building Automation Travis Brothers Building Automation specializes in the installation and service of open protocol, and service of existing proprietary, intelligent HVAC and lighting systems in Southeast Texas and Southwest Louisiana. Locally owned and operated, with locations in Beaumont and Houston, Travis Brothers Building Automation provides our clients with cost effective solutions to meet their building automation needs. With the resources for design, installation, commissioning and service/long-term support, we can give you control of your facility. As an independent controls contractor, we are able to select products which best fit our clients needs. Web-based systems allow easy and secure access to your facility through the Internet or an Intranet. BACnet compliant DDC controls enable the integration of automatic temperature controls, mechanical equipment, security, fire alarm, life safety, lighting control and energy conservation. This technology enhances our ability to provide comfortable, energy efficient buildings. We create a wide variety of solutions to effectively manage and control building systems and energy usage, resulting in maximum operating efficiency.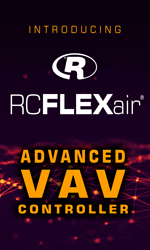 Commissioning & Optimization Providers
Argo Performance, Ltd. Argo Performance, Ltd. is a full service commissioning and retrocommission firm. Also, we provide building automation and system integration consulting and planning; energy services: measurement & verification & audits; and water auditing and balance report.

Architectural Energy Corporation (AEC) is a nationally and internationally recognized leader in building energy performance evaluation using innovative instrumentation, monitoring and analysis methods, and detailed computer simulation programs.
Cx Associates, Ltd. High Performance Automated Controls and Building Commissioning Specialists.
CxA Commissioning Authority Whole Building Commissioning Agency. Commissioning + Sustainability + LEED + Energy Assessment + Optimization + O&M Consulting & Manuals;

Energy Interactive is a leading developer of energy information systems and services for electric and gas utilities, power marketers, aggregators, energy service providers, and major energy customers.
Engineered Systems & Energy Solutions Engineered Systems & Energy Solutions Inc. is devoted to identifying, implementing, and forever changing the way commercial industries use energy and in working together to reduce operating expenses.
Engineering Dynamics, Inc. Acoustic/HVAC/Seisimic Engineering Consulting Services, Quest & Metrosonics Dealer
Facility Dynamics Engineering Provider of HVAC Controls Design, Commissioning Services and HVAC System and Controls Troubleshooting. Developer of HVAC Fault Diagnostic Software - PACRAT
KD Engineering Co specialize in the field of testing, adjusting, and balancing. We offer services which encompass the following fields: Testing, Adjusting and Balancing, Operating and Maintenance Manual Preparation, Mechanical and Electrical Commissioning, Indoor Air Quality Testing & Analysis, Maintenance and Servicing of Mechanical, Plumbing, Electrical and Refrigeration Systems.
MDT Systems Ltd Testing, balancing, commissioning, specializing in the HVAC diagnostics. Our services include trend monitoring, HVAC energy performance evaluation, operating and maintenance manual preparation.
Periscope™ – Activelogix Periscope™ is a configurable, web-based dashboard application that provides rapid identification of real-time and historical trends in key attributes of multi-facility operation, including energy use, operational efficiencies and critical metrics. Capable of reducing volumes of data from disparate systems into visual knowledge, Periscope™ by Activelogix gives the user the ability to quickly identify issues, assess relationships and take action in rapidly changing environments in order to optimize resource efficiencies and sustainability.
The Hartman Company Engineering & Development for High Performance Building Design.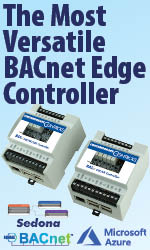 Component & Product Distributors
Activelogix - Activelogix, LLC is a leading provider of Internet-based enterprise automation solutions, including design services, consulting, custom applications and technologies to enable management and optimization of sustainable, energy-efficient, and secure facilities in a multi-vendor, cross platform environment. We supply a full range of controls, devices, sensors and related items from leading industry manufacturers along with responsive technical support geared to make your project a success.
AutomationStock AutomationStock - Your source for Controls, Drives and Motors. Authorized Distributor for ABB, Siemens, Saftronics, Emerson/Control Techniques full line of prodcuts. We have a staff of engineers that can assist you with your needs and offer same day shipping on most of our lines.
Cochrane Supply supplies a wide variety of HVAC controls for commercial and industrial buildings. We also offer over 30 training classes per year. Check out our website for more info.
Dynacon Inc. Over 10,000 control devices & accessories for energy management systems.
Industrial Products Distributing, Inc. Industrial Products Distributing (IPD) strives to provide industrial customers with the best possible in-stock availability of industrial electronics. Since 1976 we have provided individual service, accurate cross-referencing, custom stocking, innovative, high-quality products, and excellent technical support. If you want to talk to real people who truly care about your special requirements, IPD is your electronics products source.
Kele Inc is your complete source for building automation products from start to finish. From ordering to delivery and everything in between - Kele makes it easy!

Metropac HVACR Distributors Master Distributors of HVACR controls. Honeywell, Johnson, Siemens, Fireye, Invensys, White-Rodgers and more. Wholesalers, OEM's and Reps only!
MidwestBAS At MidwestBAS.com, we strive to be the leader in Building Automation Supplies, HVAC Products, as well as Fire, Video and Security Solutions. From IP Cameras and Access Control Solutions to finding that odd sized Globe Valve, we want to your number one source for all of the above products while offering you a great price.
ModbusBACnet Protocol Gateway Store ModbusBACnet.com is a company that sells protocol gateways, data clients and software tools to the building automation and industrial automation markets via an online store. Products are sold and shipped to customers in the USA, Canada and over 27 other countries.

Power Supplies | Power Converters Calex offers a full selection of AC to DC and DC/DC power supplies and power converters.
Sandcastle Energy Systems National alliance of mechanical contractors providing building automation, energy saving devices for HVAC systems.
Stromquist & Company, Inc. Distributors of Honeywell, Johnson Controls, Invensys, Greystone, Veris and other manufacturers.
Viconics Electronics Inc. Viconics is a manufacturer of micro-computer based, stand alone zoning thermostats, humidistats, electric heat controls (SCR power controls) and custom swimming pool heat pump controls. We focus on the OEM market in the following HVAC sectors: VAV/valve, electric heating, humidification/dehumidification, and swimming pool heat pumps.
Z-World Welcome to Z-World the leading producer of embedded controllers and single board computers that are used in embedded systems, machine control, and OEM industrial applications. Z-World's controllers are small, powerful computers that directly interface with a vast array of input sensors and output devices.
Cimetrics Technology is a leading provider of embedded network control hardware, software and consulting services.
CoastWorks Internet - Broadband Wireless Using low power microwave and infrared laser systems, CoastWorks provides industrial strength wireless solutions from 1.5 Mbps to 1 Gbps.
Communications (RF, Mesh, Ethernet) Digi's Drop-in Networking solutions include ZigBee®/802.15.4 wireless mesh gateways, adapters, modules, extenders and environmental sensors, as well as our RF-based serial and Ethernet cable replacement products. These products can be used to connect or network-enable electronic devices and sensors where no wired networking infrastructure exists, where access to an existing network is prohibited, or when laying cable is impractical or cost prohibitive.
Contemporary Controls designs and manufactures industrial networking products worldwide.
Control Solutions Minnesota Control Solutions' Babel Buster® family of gateway products is designed to put devices having a common building automation protocol on a network having a different protocol than the device was made for. Our most popular gateway is for putting Modbus RTU devices on BACnet networks.
CTI Products Inc is dedicated to providing standard products and custom solutions to meet our customers' needs in the areas of control and communications including: LONWORKS® Connectivity Products and Land Mobile Radio Solutions.
CrossTalk CrossTalk is an intelligent seamless bridge between dissimilar control networks. The interoperability solution for your building automation systems.
Data Center Management Remote Access Data Center Management Environmental Monitoring, Power Management KVM over IP, Remote Reboot, Cat5 KVM Switches
Delta 1000 Gateway Honeywell Delta 1000 Foxtrot 1000 Open Gateway
ELPAS an international market technology leader in Local Positioning System (LPS) solutions for the smart hospital and intelligent building. Through its patented wireless Infra Red (IR) and Radio Frequency (RF) technologies, ELPAS is uniquely positioned to deliver solutions that change the way personnel, patients, visitors and equipment are managed indoors. This is achieved through EIRIS™ LPS and its seamless integration into networked environments.
eMaint CMMS solutions eMaint is a leading SAAS company in the development of next generation on demand solutions for maintenance and asset management. Combining high-performance design excellence and customer-driven innovations, eMaint's on-demand CMMS solution X3 enables organizations to manage and control maintenance and repair operations for greater productivity and profitability.
Embedded & Mobile Systems, Inc. EMSYS' services can assist you in implementing wireless systems to improve the operating efficiency and management of lighting, heating, ventilating, and air conditioning (HVAC) systems. Building managers can set lighting or fan settings and get temperature readings remotely. Wireless building controls are useful for small facilities to large multi-site facilities, and easily expanded as your business grows.
Fiber Modems Media Converter Solutions Versitron designs and manufactures fiber optic modems, media converters and ethernet switches which provide connectivity solutions between copper and fiber, resulting in communications links with greater bandwidth.
Sierra Monitor Corporation Sierra Monitor Corporation's FieldServer brand of protocol gateways is used by system integrators and OEMs to enable local and remote monitoring and control of assets and facilities. With more than 100,000 products, supporting over 140 protocols, installed in commercial and industrial facilities, FieldServer is the industry's leading multi-protocol gateway.
Fiber Networking Connectivity MiLAN's products offer fiber connectivity for high-bandwidth networking requirements in enterprise, campus, home, and remote LANs. Our switches, rate and media converters, wireless, transceiver, and print server products link networks and devices across a broad variety of media, cable types, and distance.
GarrettCom, Inc Ethernet Products - Manufacturer of hardened Ethernet products for industrial applications.
Gatespace, Inc. Gatespace makes it simple for companies to develop stand-alone distributed services that can be deployed across a network of gateways using the complete Gatespace Distributed Service Platform. The Gatespace Distributed Service Platform includes all the components necessary for Service Gateway Manufacturers and Device Manufacturers within the residential, telematics, industrial and personal gateway markets to "Internet-Empower" their devices to host, deliver and control a wide variety of distributed services.
Industrial Control Communications, Inc. specializes in the engineering and manufacturing of embedded communication and control solutions for factory automation, networked controls, and building automation systems. ICC is committed to providing reasonably priced, high quality fieldbus connectivity solutions for the Industrial and Commercial Markets.
KVM Switch Review Get the lowest prices on KVM Switches, KVM Matrix Switches, KVM Extenders, KVM over IP, and other remote IP access solutions
Lucent Technologies Lucent is the worldwide leader in the design, development and manufacture of leading-edge communications solutions. We deliver a wide range of public and private networks, communications systems and software, optical and data networking systems, business telephone systems and microelectronic components.
Notifact Wireless Monitoring Low cost monitoring of HVAC/R equipment. Messages delivered to your pager, fax, e-mail, etc. The crossroads of HVAC/Internet/and Wireless technologies.
PacificCable.com PacificCable.com sells computer cables, networking supplies, and home automation products.
Power Trunk Corporation IC's and evaluation products for power line home networking products.
ProSyst the embedded server that allows devices to connect and communicate through gateways.
RADirect Networking Access Equipment for LAN, T1 and T3 extension over fiber, 2-wire/4-wire or IP.
The S4 Group, Inc. The S4 Group, Inc specializes in integrating non-IT systems, like BAS, into network, systems, and enterprise management systems utilizing the TCP/IP SNMP protocol. We handle the Obermeier Software SNMP OPC Gateway in the U.S. and Canada.
2wire.com 2Wire is the leader in home networking solutions through intelligent residential internet gateways and appliances.
AEC InfoCenter Inc the World's Largest and Most Active Business Center for Architecture, Engineering, and Construction
All Area Codes All Area Codes is your resource for looking up information about area codes and phone numbers in the white pages.
US ZIP codes are a type of postal code used within the United States to help the United States Postal Service (USPS) route mail more efficiently.

Auton Motorized Systems Manufacturer of Popup Lifts TV, Projectors, Monitors, Computers, Panels.
Better Buildings: Websites for HVAC Pros Better Buildings Interactive provides comprehensive website solutions specifically for HVAC professionals combining industry knowledge with the most advanced Internet technologies. The sites are affordable, dynamic, image enhancing and informative.
Build.com a directory and search engine for the building and home improvement products industry with over 1400 links.
Building Design Directory Building design, products and construction directory.
BuildNET a directory and search engine for the building industry.
BuildingOnline where the building industry is found on the 'Net!
Engineer-Cad.Com is a job board for Engineering, Architecture and Construction Management serving the United States.
Goldman Architectural Renderings Goldman-Renderings develops outstanding computer illustrations for designers and construction developers. Our top level renders are very helpful for Real Estate selling sessions and the city approval process.
Home-Automation.org The most complete guide to home automation information on the web.
HVAC Agent HVAC Agent is your Personal Nationwide HVAC Career Agent. Whether you are an HVAC Professional looking for the Best Opportunity or a Company looking for the Most Qualified HVAC Professionals, HVAC Agent is for you!
HVACR Resources A resource for HVAC contractors, designers and specifiers. Manufacturer & Supplier directories, Industry associations, TechTips, HVAC Articles, Classifieds (with jobs) and much more.
HVAC Success BAS and Controls Sales Software, Training and Consulting.
Infrared thermometers Optris GmbH is one of the leading and most innovative companies in the area of non contact temperature measurement with infrared thermometers and thermal imagers.
INTEGRATED - helping buildings think homes, offices and commercial properties are increasingly equipped with computerised systems to control individual elements of a building. With INTEGRATED products we help these systems exchange useful data and information saving time for the user and saving money for the owner.
KVM Switches Online KVM Switches Online Offers Great Prices on KVM Switch Products: Cat 5 KVM, IP KVM, Video Switches, Cat 5 KVM Extenders, MAC KVM as well as Rackmount LCD Monitors with optional KVM Switch.
MEPJobs.com The leading job board for the HVAC, mechanical, electrical and plumbing industries. Thousands of jobs available. Search in complete confidentiality.
National Technology Transfer, Inc. NTT is the nation's premier industrial training provider. For over twenty years, NTT has provided training in a variety of MRO specialties to over 400,000 satisfied industrial professionals. Our training covers the areas of Safety and Compliance, National Electrical Code®, Electrical and Electronics, Telecommunications, Fluid Power, HVAC and Mechanical and Industrial Systems. NTT technical training is conducted by highly respected industry experts and the majority of our seminars are conducted using specialized, hands-on equipment enabling students to experience real world applications of technical principles.
Omnitron Systems Technology, Inc. Omnitron Systems manufactures fiber access Media Converters, Network Interface Devices and Switches for Service Providers and Enterprise Networks.
Plant Maintenance Resource Center Links, information, news, jobs and discussion on a wide range of issues relating to Maintenance
Renewable Energy Home Guide Provides a lot of great resources on solar, wind, and geothermal energies, also including information on government incentives.
ROPOS the Remotely Operated Platform for Ocean Science
Sidney Townsite our home town ... the best place in the world to live.
Staefa MS1800 Controller Repairs Repair Service for Staefa MS1800, NCRS/NCRE Controllers
Talent Select Inc. Executive/technical search firm serving the HVAC, Energy and Building Automation Industry
---


[Click Banner To Learn More]
[Home Page] [The Automator] [About] [Subscribe ] [Contact Us]