[Click Banner To Learn More]
AACB (Associated Air Balance Council) Members must possess the applied knowledge, accurate instrumentation and extensive field experience necessary to balance all system components for optimal performance.
Advanced Buildings Technologies and Practices 90 technologies and practices that improve the energy and resource efficiency of commercial buildings.
Advanced Control Corporation Managing and implementing building automation, energy management, system integration, access control and CCTV solutions in South Florida since 1987.

AEE (The Association of Energy Engineers) is your gateway for information on the dynamic field of energy efficiency, energy services, deregulation, facility management, plant engineering, and environmental compliance. AEE is dedicated to remaining in the forefront of an ever-changing interrelated network of industries.
AFE (Association for Facilities Engineering) is a professional organization of professionals who ensure the optimal operation of plants, grounds and offices at Fortune 500 manufacturers, universities, medical centers, government agencies and innovative small firms from around the world.
AMCA (The Air Movement and Control Association International, Inc.) is a not-for-profit trade association of the world's manufacturers of air movement and control equipment - primarily fans, louvers, dampers and related air systems equipment. The association's mission is to promote the health and growth of the air movement and control industry consistent with the interest of the public.
ARI (The Air-Conditioning and Refrigeration Institute) is the national trade association representing manufacturers of more than 90 percent of U.S. produced central air-conditioning and commercial refrigeration equipment.
ASHRAE (The American Society of Heating, Refrigerating and Air-Conditioning Engineers) is an international organization of 50,000 persons with chapters throughout the world.

BACnet International is an industry association that facilitates the successful use of the BACnet protocol in building automation and control systems through interoperability testing, educational programs and promotional activities. It oversees operation of the BACnet Testing Laboratories (BTL) and maintains a global listing of tested products. BACnet International complements the work of the ASHRAE standards committee and BACnet-related interest groups around the world.

Building Owners and Managers Association (BOMA) Canada's trade association for the office and industrial building industry. Link to Buildings On Line, a comprehensive inventory of properties in all the major markets.
Building Owners and Managers Association (BOMA) International is a premier network of over 16,500 commercial real estate professionals.
CABA encourages the development, promotion and adoption of business opportunities relating to the automation of homes and buildings.
Canada Green Building Council The Canada Green Building Council (CaGBC) is being formed to accelerate the design and construction of Green Buildings across Canada. The Council is a broad-based inclusive coalition of representatives from different segments of the design and building industry.
Canadian Standards Association (CSA) Making Standards Work for People and Business The Canadian Standards Association is a not-for-profit membership-based association serving business, industry, government and consumers in Canada and the global marketplace. As a solutions-oriented organization, we work in Canada and around the world to develop standards that address real needs, such as enhancing public safety and health. Advancing the quality of life. Helping to preserve the environment. Facilitating trade. We help people understand standards through education and information products and services.
COBA Connected Open Building Automation, the operating system for buildings. Created in the standardization project of companies representing various industries. COBA definitions include open interfaces to all building management systems as well as modeling of buildings, spaces, devices, systems and users in accordance with IFC model.
CSA International - a leading provider of product testing and certification services. We test products for compliance to national and international standards, and issue certification marks for qualified products. Certification marks tell potential customers and users that a product has been evaluated by a formal process-involving examination, testing and follow-up inspection-and that it complies with applicable standards for safety and performance.
CSI Building Resources A compilation of multiple construction related resources for each state put together to assist those who may have questions, concerns or would like to know more about their states building codes, licensing process and state financing information.
Electrical Engineering Schools 95+ top Electrical Engineering Schools - The top online resources.

EnergyVortex.com The Association of Energy Engineers (AEE) has teamed up with several others industry associations such as the National Association of Energy Service Companies (NAESCO), Geothermal Heat Pump Consortium (GeoExchange), Energy User News Magazine, Energy Solutions Center, AFE, Engineered Systems, and others to sponsor and create an open industry site for the exchange of ideas and discovery of innovative technologies. The site features: Industry News, Ask the Expert Area, Career Center (search the Job database for free / Post your Resume), Energy Dictionary, Buyer's Guide, Commentary, Events Calendar (post your event online for free). The site helps end users find ways to reduce their energy costs, upgrade their facilities, ask for resource help, check out job listings, and stay on top of important industry issues.
Energy Ideas Clearinghouse Centralized portal into indexed, searchable energy efficiency and renewable energy tools, information and links, compiled by unbiased energy specialists, engineers, and research libriarians of the WSU Cooperative Extension Energy Program with funding from the Northwest Energy Efficiency Alliance.
E SOURCE is an information service company providing organizations with unbiased, independent analysis of retail energy markets, services, and technologies. E SOURCE's clients include electric and gas utilities and other energy service providers, large corporate and institutional energy users, government agencies, energy service companies, manufacturers, consultants, research institutions, and other organizations in over two dozen countries worldwide.
HVAC PROTech® Trade Journal Boards Dedicated 100% To Verified Members of the HVAC/R & Controls Trades Only
IDEA (International District Energy Association) is a nonprofit trade association founded in 1909. IDEA fosters the success of its members as leaders in providing reliable, economical, efficient and environmentally sound district energy services. Its vision is to advance global environmental quality through efficient district energy.
IEEE (Institute of Electrical and Electronics Engineers) Inc, promotes the engineering process of creating, developing, integrating, sharing and applying knowledge about electro and information technology and sciences for the benefit of humanity and the profession.
IES (The Illuminating Engineering Society of North America) Mission: To advance knowledge and to disseminate information for the improvement of the lighted environment to the benefit of society.
ISA is the International Society for measurement and control.
International Facility Management Association This is the Home Page for the International Facility Management Association. IFMA is an 18,000 member professional association for people involved in the facility management profession. IFMA has 130 chapters in 67 countries.
KNX Australia
The KNX National Group Ltd (KNX Australia) has been formed by a partnership of manufacturers, integrators, associations and training establishments along with other interested parties to promote the KNX standard within the Australia market.
Lighting Controls Association Website designed to provide comprehensive education to building owners and managers, energy managers, specifiers, contractors, distributors and allied trades involved in building management, design and construction.
LonMark International LonMark International is recognized worldwide as the leading developer and proponent of open systems for use in building, industrial, transportation and residential/utility automation. LonMark membership is extended to any person, firm, or corporation engaged in the development, distribution, or marketing of open, multi-vendor control systems utilizing ANSI/EIA 709 and related standards.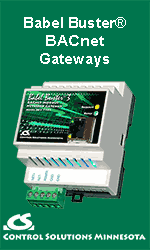 MCAA Measurement Control and Automation Association is a national trade association founded in the mid-1940's. MCAA's members -- manufacturers, manufacturers' representatives, distributors, systems integrators, members of the trade press and industry consultants -- are the leading companies supplying hardware and software products and services associated with the measurement, control and automation of industrial processes.
Northwest Lighting is a Lighting Design Lab in Seattle, Washington, that provides assistance to commercial lighting designers seeking the most efficient lighting technologies and strategies. Sponsored by the Northwest Energy Efficiency Alliance, the Bonneville Power Administration and other electric utilities and energy organizations in Washington, Oregon, Idaho, Montana and British Columbia.
OPC Foundation is an organization to develop an open and interoperable interface standard, based upon the functional requirements of OLE/COM and DCOM technology, that fosters greater interoperability between automation/control applications, field systems/devices, and business/office applications.
PROFIBUS the world's leading vendor-independent open fieldbus standard for use in manufacturing and building automation as well as process control.
Property Council of Australia is the principal forum for investors, building managers, brokers, consultants and construction companies involved in shaping the built form of Australia's cities. They are represented on the web by our virtual forums, Property Insider and division pages. Our other products and services include Property Australia Magazine, Education and Research, which are available online.
USGBC (United States Green Building Council) is the building industry's only balanced, nonprofit, consensus coalition promoting the understanding, development, and accelerated implementation of "Green Building" policies, programs, technologies, standards and design practices.
VMA (Valve Manufacturers Association of America) represents the interests and concerns of over 100 U.S. and Canadian manufacturers of valves and actuators, who account for approximately 85% of the total industrial valve shipments out of U.S. facilities.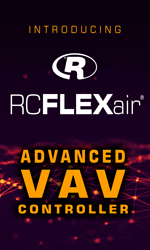 Consultants & Analysts
Affiliated Engineers, Inc. Affiliated Engineers, Inc. is a specialized consulting engineering and construction services company. We specialize in planning, designing, and constructing buildings, systems, plants, and processes.
Architectural Renderings New Delhi based company specializes in all types of computer generated architectural visualizations. Providing worldwide services such as photo realistic renderings, walkthrough and fly-by animations, panoramas, photo montages, renovation and alterations etc.
Architectural Rendering and Animation Prinda provides Architectural rendering, architectural illustration and animation for architect.
ASI Malaysia ASI provides consultancy services for Integrated Building Management System for the South East Asia area covering Malaysia, Brunei, Indonesia, Vietnam and Singapore.
Computerized Facility Integration (CFI) We provide Facilities Consulting, Systems Integration & Implementation and Performance Measurement solutions.
Corporate Relocation Center Our services focus on the Design, Planning and Project Management services relating to the Technology aspects of Business Relocations, expansion and reconfiguration of your new or existing facilities. We provide the expertise for IT and Facility requirements in the Design, Planning, Project Management and Implementation of all of your technology areas. Our expertise concentrates on the Design, Buildout and Management of your IT & Telecommunications Infrastructure.
E M C Engineers, Inc. is a recognized leader in comprehensive facility engineering services.
Engineering Professionals, Inc. Mechanical Engineering Services
Facility Dynamics Engineering Provider of HVAC Controls Design, Commissioning Services and HVAC System and Controls Troubleshooting. Developer of HVAC Fault Diagnostic Software - PACRAT
HMA Consulting, Inc Engineers and consultants for the design of automated buildings and system integrations.
Lighting Audit Services Energy efficient lighting audits. EPAct 2005.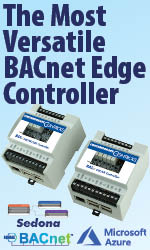 Parks Associates is a Dallas, Texas-based market research firm specializing in emerging technologies and services for residential and light commercial markets. With its expertise in primary and secondary research for home systems, networks, security, consumer electronics, telecommunications, and Internet service, Parks Associates provides guidance for companies looking to broaden their core competencies or expand their influence in the residential and light commercial markets.
Perspective CMMS Independent CAFM and CMMS consultancy specialising in selection, implementation and training on CAFM, CMMS and Facilities Management Systems.
Prism Engineering Prism Engineering provides mechanical and electrical engineering services to improve building performance and accommodate building renovations and additions. We design and implement cost effective approaches to address comfort, efficiency and reliability.
Proplan i&i is Europe's leading research and consultancy company specialising in intelligent systems in buildings. The Proplan division, established in 1980, has analysed the markets and technology for building controls and services in 37 different countries in North America, Western and Eastern Europe, Scandinavia, the Middle East, S.E. Asia and the Far East including Japan and China. Our objective has been to provide manufacturers and suppliers with accurate information on which to develop appropriate marketing and business strategies.
SES Consulting Inc. offers a broad range of expertise through Scott Sinclair's diverse experience in construction implementation, cost analysis, HVAC systems, automation controls, energy efficient lighting technology and lighting controls. Through his mentor Ken Sinclair, Scott draws from over 30 years of energy consulting experience, thus continuing the tradition of energy expertise in the Sinclair family.

The Hartman Company Engineering & Development for High Performance Building Design.
Tridium Development Services Providing integration, software development and technology consulting products and services to the enterprise facility management industry. Our Niagara AX & R2 products offer simplified and enhanced reporting, alarming, scheduling and configuration together with engineering tools that streamline installations. Additionally, we develop customized servlets and drivers to meet particular requirements.
ARCNET Trade Association (ATA) is a non-profit organization of ARCNET users and manufacturers formed for the purpose of promoting ARCNET and providing information and standards for users. The ATA is also an ANSI standards organization that has developed industry standards for network communications.
BACnet a Data Communication Protocol for Building Automation and Control Networks.
BACnet Manufacturers Association (BMA) is an organization that will encourage the successful use of BACnet in building automation and control systems through interoperability testing, educational programs, and promotional activities. The BACnet Manufacturers Association will complement the work of other BACnet-related groups whose charters limit their commercial activities. BACnet Manufacturers Association members will include companies involved in the design, manufacturing, installation, commissioning, and maintenance of control equipment that uses BACnet for communication, as well as other interested persons.
BatiBUS Club International (BCI) Link sensors and actuators to building systems that control HVAC, security, access, and life safety. Scheduled to converge with EIB and EHS. Twisted Pair
Bluetooth Bluetooth is the codename for a technology specification for small form factor, low-cost, short range radio links between mobile PCs, mobile phones and other portable devices. The Bluetooth Special Interest Group is an industry group consisting of leaders in the telecommunications and computing industries that are driving development of the technology and bringing it to market. RF
CW Industries A leader in building system integration utilizing The CrossTalk Platform.
EIB (European Installation Bus) Link sensors and actuators to building systems that control HVAC, security, access, and life safety. Scheduled to converge with BatiBus and EHS. Twisted Pair
EHS (European Home System) A European industry and government collaboration on home automation. Among the objectives of EHSA are accelerating the process of standardization and encouraging international harmonization. Scheduled to converge with BatiBus and EIB. All media.
HBS (Home Bus) A consortium of Japanese companies, supported by government agencies and trade associations, has specified communications standards and equipment for home automation. This encompasses links among appliances, telephones, and audio-video equipment using twisted-pair wires and coaxial cables. Coaxial/Twisted Pair
HomePlug Alliance Created to set a technology specification for home powerline networking and to promote its wide acceptance in the marketplace. The alliance's objective is to enable and promote rapid availability and adoption of cost effective, interoperable and specification-based home powerline networks and products enabling the connected home. Power Line
HomePNA (Home Phoneline Network Alliance) The Home Phoneline Networking Alliance (HomePNA) is an association of industry-leading companies working together to ensure adoption of a single, unified phoneline networking standard and rapidly bring to market a range of interoperable home networking solutions. Phone LIne
LonMark Interoperability Association The LonMark Association's mission is to enable the easy integration of multi-vendor systems based on LonWorks networks using standard tools and components. All media.
Minicom Advanced Systems Audio Video Solutions for Digital Signage Applications, KVM switches, and Computer Based Training (CBT) systems
OMG Object Management Group is committed to developing technically excellent, commercially viable and vendor independent specifications for the software industry.
OPC Foundation is an organization to develop an open and interoperable interface standard, based upon the functional requirements of OLE/COM and DCOM technology, that fosters greater interoperability between automation/control applications, field systems/devices, and business/office applications.
OSGI (Open Service Gateway Initiative) The OSGi specification will create an open standard for a service gateway that is inserted between the external network and the internal network. All media.
PROFIBUS the world's leading vendor-independent open fieldbus standard for use in manufacturing and building automation as well as process control.
www.SCADAS.com the ultimate automation industry source for information on software for Supervision Control And Data Acquisition (SCADA). This network of pages focuses on the union between the PC and the plant floor, a union which has both an interesting history and a promising future.
UPnP (Universal Plug and Play) The Universal Plug and Play Forum is an industry group of companies promoting Universal Plug and Play networking protocols and device interoperability standards. All media.
VESA (Video Electronics Standards Assoc.) PDF File The VESA Home Network consists of; a backbone network; one or more component networks; a number of access devices that connect the home network to external access networks; a number of network devices that connect component networks to the home backbone network; and end devices that provide various functional services to the home user. Various media.
WAP The Wireless Application Protocol (WAP) is an open, global specification that empowers mobile users with wireless devices to easily access and interact with information and services instantly.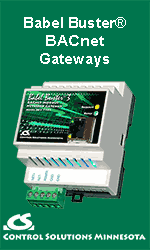 Automation / Network Standards - Proprietary
Lonworks Echelon Corp. Home and commercial control network. A LonWorks control network is any group of devices working together to sense, monitor, communicate, and control. In some ways, a LonWorks control network resembles a data network (such as a LAN). All media.
X-10 X-10 Inc. The father of power line home automation protocols. Facilitates control of household devices over the existing home wiring system. Power Line
Armstrong Consultant H+A International is a full-service, integrated marketing communications (MarCom) company dedicated to helping its clients achieve brand success via the most effective and cost-efficient use of their promotional dollars. We specialize in strategic MarCom and branding, including public relations, direct marketing, creative/design, and social- and emerging media.

Buildings Magazine serves director-level facilities managers, designers, engineers, and other professionals who work with commercial and institutional facilities.
BUILDINGS OnLine If you are looking for the latest trends and products in the commercial/institutional buildings market, bookmark this site.
Building Operating Management Magazine Building Operating Management is the nation's leading renovation, construction and facilities management magazine for 70,000 building owners and facility executives in commercial and institutional buildings.
Cabling Business Magazine This is the link to Cabling Business Magazine Online. We are the first, and biggest authority on the low-voltage cabling industry. We offer free subscriptions, both print and online.
EcoIQ Energy consolidates all of the material on EcoIQ.com with a primary focus on Energy -- it includes EcoIQ Magazine on Energy, more than 50 Link Center and Directory pages linking to online energy resources, an energy calendar, energy anthologies, energy-related educational and media resources, and more.
Energy Ideas Clearinghouse Unbiased research librarians scan energy-related professional journals and summarize the best and most interesting energy efficiency and renewable energy news, articles, websites, publications, opportunities and events, and distribute them as the Energy Newsbriefs. To subscribe to these free, weekly, e-mailed Newsbriefs, send a request to info@energyideas.org.
Energy Engineering Journal Energy Engineering Journal provides energy managers, energy engineers, facility managers with case studies, technical data, performance studies to upgrade equipment and improve operations. The Journal is published 6 times a year.
Energy Users News covers all areas of building management relating to energy-intensive building systems plus fuel and power acquisition.
EnergyVortex.com News, Info, Community This site is an open industry Energy site sponsored by the Association of Energy Engineers (AEE), EnergyUserNews, LivePowerNews, National Association of Energy Service Companies (NAESC0) just to name a few and its mission is to be a conduit for the exchange of ideas, networking, and business development. The site features a Career Center, Energy, Power, Facilities News Items, Magazines, Events Calendar and Industry Commentary.
Engineered Systems the Internet sidekick to Engineered Systems magazine. Engineered Systems is a monthly magazine that provides practical, application-oriented information to assist facility engineers, consulting engineers, and mechanical contractors who design, specify, install, maintain, and purchase non-residential HVAC/R equipment and components.
FacilitiesNet FacilitiesNet is the leading Web site for professionals worldwide who want fast, reliable information on managing and maintaining commercial and institutional buildings.
High Performance HVAC Basic information concerning HVAC/DDC/Building Automation maintenance and technical information.
HPAC Interactive serves the commercial and industrial HVAC/R and plumbing industries with an extensive library of on-line content.
HTINews an online newsletter for Home Automation enthusiasts.
HVAC Web Connection On-line directory/information site for the HVAC industry. Featuring current news, new products, events, promotions and training calendar.
HVACR Business magazine HVACR Business is focused on providing editorial from the most successful and highly respected contracting authorities, on how to create a winning contracting company.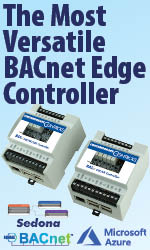 IT-Directory.org IT Resource
MaintenanceResources.com offers plant engineering, maintenance and reliability professionals an extensive on-line resource area.
MaintenanceWorld.com offers maintenance resources online.
Modern Building Services Modern Building Services is a UK-based journal covering all aspects of the Building Services industry from Design & inception, through specification and installation, to maintenance and refit/refurbishing.
Refrigeration Engineers of the World A site for ALL refrigeration engineers. A great forum for all. News articles and industry updates.
Security is the magazine for corporate and commercial buyers of security, life safety and integrated products, systems and contracted services in business, industry and government. It has the largest end-user circulation in the industry and is published 12 times a year, including an industry-wide Buyer's Guide.
SchoolFacilities.com SchoolFacilities.com keeps buyers and sellers connected through e-newsletters, special e-supplements, and a collection of expert website content. SchoolFacilities.com helps school building and facility managers make informed decisions by providing the latest school-related news, details about products and essential resources for facility management.
SmartGridNews Smart Grid News covers the latest trends, case studies and resources related to the modernization of the electric power infrastructure and the utility of the future.
TempSensor Directories of Resources Open directories of temperature & moisture sensor vendors & resources on the Web.
Tradeline Exclusive Reports Tradeline's exclusive industry reports are a must-read resource for those involved in facilities planning and management. They feature management case reports, current and in-depth project profiles, and editorials on the latest facilities management issues.
Acronyms & Definitions - includes Internet jargon and industry terms.
Associations & Organizations
AEE (The Association of Energy Engineers)
AFE (Association for Facilities Engineering)
AMCA (The Air Movement and Control Association International, Inc.)
ATA (ARCNET Trade Association)
ARI (The Air-Conditioning and Refrigeration Institute)
ASHRAE (The American Society of Heating, Refrigerating and Air-Conditioning Engineers)
BACnet a Data Communication Protocol for Building Automation and Control Networks
BACnet Manufacturers Association (BMA)
BOMA (Building Owners and Managers Association)
CABA Continental Automated Building Association
IEEE (Institute of Electrical and Electronics Engineers)
IES (The Illuminating Engineering Society of North America)
ISA (International Society for measurement and control)
LONMARK LONMARK Interoperability Association
MCAA Measurement Control and Automation Association
OMG Object Management Group
OSGi Open Services Gateway Initiative
VMA (Valve Manufacturers Association of America)
WAP The Wireless Application Protocol
Process Control Glossary on the Web - Expertune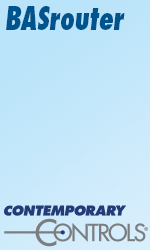 Internet Jargon
applet - is a diminutive form of app (application), and it refers to simple, single-function programs that often ship with a larger product. Programs such as Windows' Calculator, File Manager, and Notepad are examples of applets.

ASP - an abbreviation for Active Server Pages

byte - Abbreviation for binary term, a unit of storage capable of holding a single character. On almost all modern computers, a byte is equal to 8 bits. Large amounts of memory are indicated in terms of kilobytes (1,024 bytes), megabytes (1,048,576 bytes), and gigabytes (1,073,741,824 bytes). A disk that can hold 1.44 megabytes, for example, is capable of storing approximately 1.4 million characters, or about 3,000 pages of information.

CGI - Common Gateway Interface. A standard for running programs on a server from a Web page. Gateway programs, or scripts, are executable programs that can be run independently. They were designed to be external programs in order to allow them to run under various (possibly very different) information servers interchangeably.

Cookies - a small notation that certain Web sites make to record your preferences when using the site.

Determinism - Determinism describes the predictability with which a packet on a network arrives at its destination. The more predictably a packet arrives on a network, the better that network's determinism. Determinism is primarily affected by collisions between packets on a network. When a packet collision occurs, the devices that sent the packets wait a period of time before attempting to re-send the packets. If a packet collision occurs again on the second try, the next delay is significantly longer. Packet collisions reduce data throughput because data transmission is suspended during these delays.

Domain name - A domain name is an organization's cyberspace identity, and a convenient shorthand for actual IP address.

Extranet - Companies often use extranets to provide nonpublic information to a select group of people, such as business partners or customers. A password or use digital encryption is needed to access it.

FTP - File Transfer Protocol is used for moving files around

HMI - Human Machine Interface

HTML - Hypertext Markup Language, the authoring language of the Web.

http - Hypertext Transfer Protocol, the set of "rules" that govern communication between browsers and servers.

Intranet - an intranet is a restricted-access network that works like the Web, but isn't on it. Usually owned and managed by a corporation, an intranet enables a company to share its resources with its employees without confidential information being made available to everyone with Internet access.

IP - Internet identifier

Java - is a programming language for adding animation and other action to Web sites. The small applications (called applets) that Java creates can play back on any graphical system that's Web-ready, but your Web browser has to be Java-capable for you to see it.

Kernel - Modern operating systems are typically built in layers, with each layer adding new capabilities, such as disk access techniques or a graphical user interface. But the essential layer, the foundation on which the rest of the operating system rests, is typically called a kernel. In general, the kernel provides low-level services, such as memory management, basic hardware interaction, and security. Without the kernel, your system would stop.

Plugins - a small downloadable software program that extends the functionality of your browser in a specific way.

SCADA - Supervisory Control and Data Acquisition

TCP/IP (Transmission Control Protocol/Internet Protocol) - The communication language or protocol that defines the Internet. TCP/IP can also be used as a communication protocol in private networks such as intranets and extranets.

URL - Uniform Resource Locator, the address of a document on the Internet.

VPN - A virtual private network (VPN) is a private data network that makes use of the public telecommunication infrastructure, maintaining privacy through the use of a tunneling protocol and security procedures.

Industry Terms
CORBA Common Object Request Broker Architecture
Functional security LonWorks is a fully decentralized system without a central unit. In the event of a fault such as a cable break or defective units, the other parts of the network continue to function independently.

HVAC The collective term for the equipment and the control systems used for the internal climate in a property, ie heating, ventilation and cooling.

LonTalkTM The protocol that is implemented in the Neuron. The basis for this open protocol is compatibility between products and systems from different manufacturers.

LonWorksTM The open, intelligent control system for buildings. It is used in a range of different applications to control and monitor heating/ventilation, intruder alarm, passage control, fire alarm, lighting, elevators, meter levels (electricity, gas, heating, water) loading and industrial processes.

NeuronTM An intelligent, programmable, integrated circuit with built-in communication which sits in each product.

Routers Bridges that make it possible for products designed for different media to work together.

TFM (Technical Facility Management) A central function for the surveillance, control and management of one or more properties.

Tranceivers A unit which adapts the Neuron to different communication media.

UML Unified Modeling Language

WAP The Wireless Application Protocol (WAP) is an open, global specification that empowers mobile users with wireless devices to easily access and interact with information and services instantly.

WTA: Wireless Telephony Application

WML: Wireless Markup Language - A tag-based display language providing navigational support, data input, hyperlinks, text and image presentation, and forms. A browsing language similar to Internet HTML.
---

[Click Banner To Learn More]
[Home Page] [The Automator] [About] [Subscribe ] [Contact Us]