---

EMAIL INTERVIEW - Frank Capuano & Mark Pacelle

Frank Capuano, President, Strata Resource Inc,
Manager of the Buildy Awards Program and Editor of the BuilConn Update for Clasma Inc.
Mark Pacelle, VP Marketing Millennial Net
Mark Pacelle brings more than 20 years of experience in product management, product marketing, market development, and marketing communications to Millennial Net. Most recently, Mr. Pacelle served as vice president of marketing at SKY Computers, a division of Analogic Corporation, where he lead the positioning and introduction of a new, differentiated brand of high-performance embedded computing systems that transformed the company into the leading supplier of embedded solutions for the military and defense and industrial inspection markets. Mark received a B.S. in Industrial Engineering from Lehigh University and an M.B.A. from Boston College's Carroll Graduate School of Management.
---
Wireless Mesh Networks
Mesh networks can optimize or increase the visibility into dynamic systems, such as the environmental conditions inside a commercial building or the condition of machinery in a manufacturing plant, without the cost and administration of a wired network.
This interview was conducted by Frank Capuano, President of Strata Resource Inc, and published in The Show Daily at the M2M and BuilConn events. Frank interviewed Mark Pacelle, VP of Marketing for Millennial Net, discussing several wireless networking issues relevant to both the M2M and buildings industry. The interview presented is an expanded edition that includes questions not published in The Show Daily.












Capuano: What is the most significant trend you are seeing in wireless networks?
Pacelle: The trend we are seeing is growth – each network deployed is larger than the last, with networks on the order of hundreds of nodes. There is a definite increase in the number and size of wireless networks being deployed. A few years ago we were mostly selling evaluation kits and now we are deploying high-end, highly scalable networks in several markets.
Capuano: What markets are using wireless networks?
Pacelle: The main markets are building automation, industrial process control, and medical systems. These are markets that have a strong inclination for an ever-increasing amount of sensor data. Wireless offers a cost-effective option for augmenting a wired network or creating a mobile sensor network. Wireless is also used in a variety of other markets, including agriculture, security, and precision instrumentation.
Capuano: What do you see as the primary enabling factors for wireless networks?
Pacelle: The first important factor is low power. Low power consumption enables mesh networks to be powered by small batteries that last years at a time. This enables quick, low-cost, pervasive deployment of sensor nodes throughout a target area—one of the important attributes of sensor networks. A low power profile is particularly critical in an industrial environment. In one industrial monitoring application currently in field trial, our customer is using solar energy to trickle charge the mesh node for continuous, maintenance free operation. This would not be possible without a power-efficient network protocol. A second related factor is the scalability of the network. Again, pervasive deployment drives the creation of BIG networks. Network nodes need to be added, removed or replaced as needed to meet the changing control requirements of a space or building. The mesh technology enables this by creating multiple node interconnections throughout the network. This creates redundant network paths and with dynamic routing, the network becomes more robust with each additional node.
Capuano: What are some of the key benefits of a mesh network?
Pacelle: Mesh networks offer a very cost-effective approach to deploying a sensor network. The technology is easy to install and manage. Mesh networks automatically adjust to network topology changes. Nodes can be added, removed, replaced or relocated without the need for traditional network administration. Mesh networks can optimize or increase the visibility into dynamic systems, such as the environmental conditions inside a commercial building or the condition of machinery in a manufacturing plant, without the cost and administration of a wired network.
Capuano: How is Millennial Net approaching the buildings market?
Pacelle: For the building automation market, we've enhanced our general-purpose mesh networking system to emulate RS-485 cabling, used extensively throughout commercial buildings for energy management and building automation applications. Now our OEMs can quickly develop and deploy sensor networks using existing RS-485 controls and devices to enhance current building automation offerings or to develop new offerings. Our general-purpose modules are also being utilized in building environmental monitoring system and hotel control systems. High scalability is particularly important to these application areas. Today we have multiple deployments in these areas in excess of 150 nodes.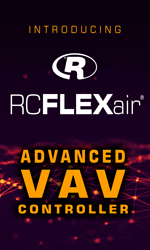 Capuano: Will wireless networks become another front in the building systems' protocol wars?
Pacelle: No. In fact, it's fair to say that the wireless community understands the need to communicate effectively with other protocols. The majority of wireless networks being deployed are to augment an existing wired network, which could be using one of a number of protocols. This application of wireless networks always includes a gateway from the wireless network supplier. As a supplier of wireless mesh networks, we supply a gateway to aggregate data from our wireless network to the wired network. Gateways are not our core competency and we may seek third party gateway development in the future.
Capuano: What new skill sets will be required to install, operate or maintain a mesh network?
Pacelle: The only new skill set emerging is conducting an accurate site survey. Every building is different from an RF perspective. A building's construction materials and EM fields must be accounted for when creating the initial topology for a wireless network. Millennial Net is developing a body of knowledge on the RF characteristics of buildings that will be used to develop the necessary tools and survey equipment to perform an accurate site survey. Currently, we offer a robust training course and work closely with customers to ensure that RF interference does not adversely affect network performance.
Capuano: The level of RF interference is likely increase exponentially as more wireless devices, control networks and commercial, are deployed. How will you deal with this?
Pacelle: Our mesh protocol is designed to account for interference. It uses persistent dynamic routing techniques to ensure effective packet transmission. This routing scheme enables the network to find a path around random RF interference to ensure a packet from point 'A' reaches point 'B'. We are also in the process of incorporating frequency switching and hopping technologies into our mesh networks. These new technologies will enable our mesh networks to automatically switch from a crowded communication channel to an open or "roomier" channel within the same MHz band.
Capuano: Have you sensed any resistance to change? Is the industry ready to give up their communication wiring?
Pacelle: We're not sensing any resistance to change and we are not asking anyone to give up wired networks. Customers are seeing the benefits to augmenting their wired network with wireless sensors. They are also leveraging wireless and mesh technologies to install networks in areas where wired networks are not cost effective or difficult to install.
Capuano: In three years what effect will wireless have on the controls industry?
Pacelle: Today, industrial plan managers are coming under increasing competitive pressure to improve plant efficiency by even 2-3 percent. Wireless sensor networking is a technology that will play a pivotal role in this effort. Mesh networking has fundamentally changed the economics of deploying monitoring and control networks allowing opportunities for improved operational decision-making, process optimization and predictive maintenance. In building automation, wireless sensor networking is being utilized in applications such as building environmental monitoring, hotel guest room control and energy services which characterize an important trend towards improved control over building services and cost savings to the building owners.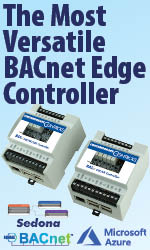 About Strata Resource Inc.
Strata Resource is a market research company that specializes in research and analysis of building automation technology, companies, trends and products. In addition, Strata Resource supports industry events and leading corporations through event capture and market communications. For more information, visit www.StrataResource.com.
About Millennial Net
Millennial Net develops commercial and industrial-class wireless sensor networking systems that enable OEMs and systems integrators to quickly and cost-effectively implement wireless sensor networks. These networks enable the remote monitoring and management of critical devices while providing data to enable more informed decision-making, better control and increased revenue opportunities. Millennial Net's patented ad hoc, self-organizing wireless sensor networking MeshScape(tm) system leads the industry in power efficiency, support for dynamic systems and mobile sensors, reliability, and scalability. Millennial Net also leads the industry in real-world deployments with networks installed across commercial building and industrial environments. Millennial Net is backed by top-tier venture firms and is headquartered in Burlington, MA. For more information, visit www.millennialnet.com.
About the M2M Expo and Conference
Learn how real adopters and suppliers are making M2M happen now at the premier event for the entire M2M space. Now in its second year, the M2M Expo and Conference 2005 will feature unique application strategies and lessons learned from real world case studies as well as education on the technologies and business models used to implement machine-to-machine solutions. With more than 30 detailed case study sessions, strategy workshops, and panel discussions spread over two days, the M2M Expo and Conference is the place to discover where M2M is going in 2005. For more information, visit www.M2Mexpo.com.
About BuilConn
BuilConn is a four-day forum uniting integrators, manufacturers, distributors, consultants and technologists from the disparate disciplines of the building systems industry to learn and discuss the trends, technologies and their applications for tomorrow's intelligent buildings. From Access Control and HVAC to Lighting, CCTV and IT, BuilConn is the only network infrastructure and integration event focusing on bridging the gaps between these sectors to deliver true Networked Building Systems. For more information, visit www.BuilConn.com.
---


[Click Banner To Learn More]
[Home Page] [The Automator] [About] [Subscribe ] [Contact Us]