---

EMAIL INTERVIEW Jim Young & Ken Sinclair
Jim Young, Founder & Producer, Realcomm
Jim is the Co-Founder and Producer of Realcomm, the world's leading conference on technology, business solutions, the internet and building automation for the Commercial Real Estate Industry. With over 13 years experience in Real Estate and technology Jim has been involved in some of the most important projects in the industry. He has spoken to over 100,000 professionals on the topic and has authored more than 150 articles on the subject of technology, the internet, business solutions and building automation for Commercial Real Estate.
---
Realcomm NextGen Asia Tour
These projects assume that technology will continue to change our lives and they are incorporating this vision into these Real Estate projects.











Sinclair: What makes the Realcomm NextGen Asia Tour relevant to people interested in Intelligent Buildings?
Young: For anyone in the United States it is very difficult to say that we have seen or been in Intelligent or NextGen Buildings. Our definition and examples are much different than those found in Asia.
Sinclair: Where did you get the idea for the tour?
Young: The idea was first introduced at Realcomm 2003 in Chicago, where Kevin Lynch of Echelon suggested that if I really wanted to see an Intelligent Building that I needed to go to Asia, that there just weren't any good examples in the United States and that they were adopting at a much faster rate. I did not believe him and spent the next summer traveling the U.S. from New York to Los Angeles, looking at over 20 different projects in the U.S. that purported to be more advanced, the results were disappointing. The following year we went to Asia, 7 cities, 38 projects and my perspective has never been the same.
Sinclair: What makes the projects in Asia so different from the projects you see in the U.S. or around the world?
Young: That is a very complex question and one that does not have an easy answer but I will try. At the very highest level it has to be vision. These projects assume that technology will continue to change our lives and they are incorporating this vision into these Real Estate projects. The government, private sector and the Real Estate community are all working together to create something very special and unique, like nothing we have seen in the United States.
Sinclair: What specific types of things do you see in these projects that you have not seen in the United States?
Young: Cell Phones used to pay for train tickets, buy sodas from vending machines, and complete a transaction at a retail store, buildings with operation centers that look more like NASA control centers than 1980's styled property management offices, grocery stores with RFID checkout systems, digital signage that changes the experience of building tenants, parking systems that eliminate the use of any and all paper tickets and stickers, IP based security systems that are integrated seamlessly into home and building automation systems, table lamps with RJ45 jacks that "plug" the lamp automatically into the network, 3,000 condos that used biometrics for access instead of keys and on and on and on.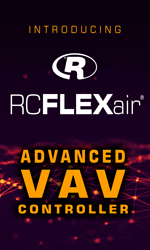 Sinclair: Are these ideas real or just fads that will not make it over time?
Young: I think they are here to stay. The Asian culture is much more interested in doing things better, faster, more efficient, more effective.

I think this has recently been demonstrated by Honda and Toyota being poised to pass GM and Ford. They take the time to invest in R&D and good systems over the long term. We have become very 30-day orientated in this country and I think that will hurt us in the long run.
Sinclair: Who should go on this trip?
Young: Anyone and everyone interested in the future of Commercial Real Estate or even the United States for that matter. It takes about 2 days for an attendee to realize that something very big and very powerful is going on in this region and that it will impact all of us in the future. It opens up our eyes to what is possible if you only stretch your imagination a small bit. From a business perspective it will give you a long term view which will allow you to be ready for competitive opportunities, from a personal perspective it will scare you to the point where you will find the "best" school for your kids to attend. It has changed the lives of almost everyone that has attended.
Sinclair: Any final thoughts on the Realcomm Asia NextGen Commercial Real Estate Best Practices Tour?
Young: It is a chance of a lifetime to see the most visionary and advanced Commercial Real Estate projects in Asia if not the world. As leaders in your companies or communities it is critical to understand the level of vision and competition coming from this region. If we don't adjust our degree of innovation and investment in the future, the long term prospects for the United States could be less than desirable.
---

[Click Banner To Learn More]
[Home Page] [The Automator] [About] [Subscribe ] [Contact Us]