---
| | |
| --- | --- |
| Stuff across my desk OPC - SCADA - signage - youtube - EPRI | |
As editor I read lots of stuff that doesn't fit into an article, interview, column, news release, or new products. A lot of it is interesting to my readers so I thought I would try presenting it in a review.
















Realize the Power of OPC-UA

The OPC-UA (Unified Architecture) standard offers a common data model and device communication platform for plant-to-enterprise data connectivity by leveraging the power of Microsoft .NET and Web services. A robust, secure and scalable expansion of the highly successful basic COM/DCOM-based OPC standard communication protocol, OPC-UA allows the interoperability of best-of-breed, real-time alarm management and historian systems.
Webcast: April 1, 2009 @ 10:00 AM EDT
Creating OPC Servers with Advanced Toolkit

ICONICS developers joined other organizations in helping to create the specifications and sample code for OPC. ICONICS was first to introduce a production grade toolkit to the market and hundreds of companies now depend on us for their OPC toolkit. This session will help customers create multi-threading, multi-processor OPC servers.
Webcast: April 15, 2009 @ 10:00 AM EDT
Geo SCADA Visualization Applications

EarthWorX, part of ICONICS GENESIS64 HMI/SCADA suite, is new geographical information SCADA technology that provides real-time visualization to widely dispersed assets such as water plants, building facilities, factories, oil fields and many others. ICONICS' unique SmartPin technology allows for an intuitive drill-down capability to quickly view alarm conditions and status for any location around the world. Within seconds, assets can be identified and located through GENESIS64's integration with Microsoft's Virtual Earth.
Webcast: April 22, 2009 @ 10:00 AM EDT
Webinars designed for end users, system integrators, strategic OEMs and sales partners http://www.iconics.com/events/webcast.asp
---
Download this .pdf version of the "Guide to Digital Signage and Digital Out-of-Home" appeared as a special supplement in the March 20, 2009 edition of USA Today. (Edited by Lyle Bunn).
---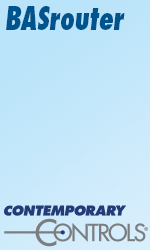 Author: Jim Young
Click here for the Realcomm Channel on YouTube: http://www.youtube.com/realcomm2009

In just the last 3 years, YouTube has become an international, household name. What started as a site for hobbyists and college students has turned into a global storehouse for every type of video imaginable. When the service was first introduced, it, like many Internet portals before it, offered clumsy navigation and faced other issues such as inconstant video formats. In addition, the early video posts were sparse and not very stimulating or engaging.

For anyone who has seen YouTube recently, it becomes quite apparent how much has changed in just a few years. It is safe to say that there is almost nothing you cannot find on YouTube.
---

Assessment of Achievable Potential from Energy Efficiency and Demand Response
EPRI Report 1016987
Home > Electric Power Research Institute
---


[Click Banner To Learn More]
[Home Page] [The Automator] [About] [Subscribe ] [Contact Us]