---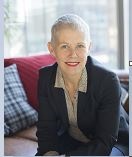 EMAIL INTERVIEW – Ken Sinclair and Deb Noller
Deb Noller, CEO, Switch Automation

Deb Noller is the dynamic CEO and co-founder of Switch Automation, a smart building software company specializing in building performance optimization. With 20+ years of experience in real estate, technology and sustainability, she is passionate about helping enterprises leverage digital facilities management to execute more efficient business operations.
---
How to Safeguard your CRE portfolio against Cybersecurity Attacks

Once you've completed the site audit, how can you build on that foundation to ensure your smart building program continues to deliver airtight cybersecurity?


Sinclair: With so many cybersecurity attacks over the past few years, is it worth adopting smart building tech at all? Is it possible that it's actually safer to stick with the traditional 'unsmart' model of facilities management?

Noller: The unfortunate reality is that maintaining buildings offline was never really an effective way to protect them against data leaks, network breaches or remote tampering. The risk doesn't lie in the smart building technology of the present and near future, but in the past three decades of outsourced maintenance and obsolete technology. Unfortunately, it's impossible to know how secure both smart and non-smart buildings are without a strategic and comprehensive site audit.

Sinclair: How are our legacy buildings at risk for data leaks or cyberattacks?

Noller: Unsupervised contractors or internal staff may have compromised the organization's cybersecurity without your knowledge. Any of your building management devices could have been plugged into an unencrypted internet connection without the permission of the facilities management (FM) team or upper management.

Until recently, it has been commonplace for these connections to be simple, unencrypted and exposed to the internet, often without a standardized process for recording these deployment details for future site teams. Additionally, internet-connected facilities management software, such as a BMS, might not be up to date. The software may no longer be supported by the original developer or might require a custom build by a third-party specialist to implement an upgrade.

However, today's connected equipment often includes automated software updates that enhance the user experience with additional features and safeguard against new types of malware. Best of all, these automatic updates don't require time and labor to complete. With any building management software, it's crucial to ensure regular security updates. This can be complicated by custom software so it's worth considering investment in a comprehensive platform that doesn't require third-party software engineer dispatches.

Sinclair: What is the first step to establishing cybersecurity vulnerabilities, regardless of where your buildings fall on the "smart and connected" spectrum?

Noller: If you're not sure how vulnerable your assets are to cyberattacks, the first step is to execute a comprehensive site audit, including the building network, BMS, all sub-systems, and any Internet of Things (IoT) devices.

Sinclair: Once you've completed the site audit, how can you build on that foundation to ensure your smart building program continues to deliver airtight cybersecurity?

Noller: A smart building platform is a powerful cybersecurity tool that empowers your FM team to easily perform continuous commissioning as well as regularly assess device connectivity and network integrity. Cloud-hosted smart building solutions are often the most secure, updating automatically for protection against the latest malware. Additionally, a cloud solution tends not to require the regular dispatch of software engineers for functionality customization and support. By integrating diverse hardware and software, an effective smart building solution will support a range of stakeholders, driving asset visibility and enabling more cost-effective building performance. To extend the flexibility of your FM team, consider a solution with a mobile app and empower them to communicate about critical issues quickly and effectively while on the go.

How secure is your commercial real estate portfolio? Download this free e-book and safeguard your portfolio against cybersecurity threats now.


---
Switch Automation is a global real estate software company that helps property owners and facility managers reduce operating costs, improve energy efficiency and deliver exceptional occupant satisfaction. Our comprehensive smart building platform integrates with traditional building systems as well as Internet of Things (IoT) technologies to analyze, automate and control assets in real-time. We serve enterprise customers and partners in a variety of industries including financial services, retail, grocery, commercial real estate and more. Learn how Switch Automation creates technology to bring people and planet to the center of building operations at www.switchautomation.com.


---


[Click Banner To Learn More]
[Home Page] [The Automator] [About] [Subscribe ] [Contact Us]