---

EMAIL INTERVIEW Anto Budiardjo & Ken Sinclair
Anto Budiardjo is President & CEO of Clasma Events Inc., the organizer of BuilConn held annually in North America, Europe and Asia as part of Clasma's ConnectivityWeek (www.ConnectivityWeek.com). ConnectivityWeek is a collection of conferences and tradeshows related to smart connected devices, regularly made up BuilConn (www.builconn.com), M2M Expo (www.m2mexpo.com), GridWise Expo (www.gridwiseexpo.com) and Wi-tivity (www.wi-tivity.com).
Please send comments and questions to antob@clasma.com.
---
Singapore 2006
It has been said many times before that Asia, and especially Singapore is leading the charge with Intelligent Buildings.











Sinclair: Please update us on BuilConn Asia.
Budiardjo: The response we have received in Asia for BuilConn has been phenomenal. I made a trip there in June to confirm our plans, and without doubt BuilConn Asia will be a very strong first event.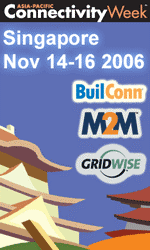 Sinclair: So I can buy my air tickets now?
Budiardjo: Absolutely Ken. The venue is Suntec Singapore (a convention center) and the dates are November 14-16.
Sinclair: How would you classify Asia's state on convergence?
Budiardjo: It has been said many times before that Asia, and especially Singapore is leading the charge with Intelligent Buildings. From what I have seen, the integrators I met were very clued-up on the technology, the issues, and the needs of the building owner.
Sinclair: Why Singapore?
Budiardjo: While Singapore is a relatively small country, it has been for some time a hub of technology and commerce in Asia. While China and India are clearly where the huge opportunities are, we feel that Singapore is a great anchor for us in the broader Asia-Pacific market.
Sinclair: Is the event totally focused on the Singapore Market?
Budiardjo: No, we are also working to attract building owners, consultants and integrators from China, India, Malaysia, Hong Kong, Philippines, Taiwan, Korea, Thailand, Indonesia and the other nations in the region. It is a regional event.
Sinclair: Tell me about the support you have received?
Budiardjo: We have endorsement from two key government bodies, the BCA (Building and Construction Authority) and IDA (Infocomm Development Authority). We are also working with a number of associations including AIIB (Asian Institute of Intelligent Buildings), SIAA (Singapore Industrial Automation Association) as well as IFMA Singapore and SSAS (Security Systems Association of Singapore). A lot of acronyms representing a great deal of support of BuilConn, M2M, Wi-tivity and ibX Forum. Support from the media has also been strong.
Sinclair: How is M2M being received?
Budiardjo: Very well, SIAA (an association working in the M2M space) is taking charge of the M2M conference content. The M2M movement is very strong there, a lot of it in the industrial space but also in remote monitoring and applications such as transportation.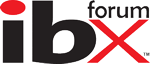 Sinclair: What is the ibX Forum?
Budiardjo: This is a new addition to ConnectivityWeek, it is being organized in partnership with ibExcellence, a UK based global reach association focused on promoting the value of Intelligent Buildings. This promises to be a very valuable addition to ConnectivityWeek.
Sinclair: And wireless with the new Wi-tivity event?
Budiardjo: Singapore is undergoing a plan to install wireless mesh across the whole country. It has one of the most advanced transportation system from road charges to mass transit, most of them using some form of wireless smart payment system. WI-Fi is also everywhere. Technologies like ZigBee is not yet well understood there, so November is a huge opportunity for wireless vendors with Wi-tivity.
Sinclair: How can you help US companies go into that market?
Budiardjo: We are working on a partnership with the US Embassy in Singapore to provide US vendors for additional facilities to meet potential partners, understand how best to approach the Singapore and Asian market, and generally conduct business there. US technology is well regarded in Asia; this is a golden opportunity for US companies.
Sinclair: How about the benefit for people from other Asian countries, say India?
Budiardjo: Because the world of intelligent buildings, integration and convergence is still developing, it is important for those wishing to participate in the huge opportunities in Asia to be aware of the trends, specific technologies, products and services that are available or becoming available. There is no event like BuilConn in Asia, so it will be a great opportunity to learn about a great range of subjects.
Sinclair: Good luck, please keep us informed of progress.
Budiardjo: Thank you Ken, your readers can visit www.builconn.com/2006/ap and http://www.connectivityweek.com/2006/ap for details.
---


[Click Banner To Learn More]
[Home Page] [The Automator] [About] [Subscribe ] [Contact Us]