---
The Security Industry Is Not For Turning
Terrorism, safety, and shrinkage issues have not gone away, but it is the adoption and application of new technologies that is playing the major part in driving the industry forward.


Allan McHale

Director

Memoori
The physical security industry in the first half of 2011 has well outperformed what most stakeholders had forecast despite setbacks in economic fortunes. Towards the end of last year optimism had returned to the market as economic trading conditions started to improve but in the last three months indebtedness has come back to haunt the financial markets and the mood of optimism for world trade has been seriously set back.

Despite this the physical security business has in the last three years proved to be very robust and now that growth has returned to the market it is not for turning. The drivers that have made the difference to our industry are still fortunately well in place. Terrorism, safety, and shrinkage issues have not gone away, but it is the adoption and application of new technologies that is playing the major part in driving the industry forward. The emerging markets have for the most part shrugged off the world economic ills and this has also been a bonus to the security industry. China and Brazil in particular are increasing their investment year on year and for the foreseeable future.

But what is so encouraging about our industry is that it has not sat back and just taken what has been given fait accompli. The industry has been innovative both technically and commercially and has produced better products at lower prices that deliver on ROI; and this is why buyers are investing in new systems. This is why IP Networking products have pushed ahead with a forecast growth of 35% this year. Those companies that have focused on IP network products have increased their market share and at the same time have increased their profitability.

In January this year we forecast that 2011 would be a bumper year for acquisition and merger activity and in the first 6 months of this year the industry is well on track to achieve this. We have identified 45 deals having a value of $6.50 billion and for the same period in 2010 we noted 43 deals having a value of $2.9 billion. In June this year two major deals accounted for almost 70% of this.

EQT owners of Swedish alarm company Securitas Direct sold out to Bain Capital and Hellman & Friedman for almost €2.3bn ($3.26bn) in what has become a rare case of a private equity groups outflanking a strategic buyer. Stanley Black & Decker, along with the buyout giants Carlyle and Clayton Dubilier & Rice, also made an offer. However Stanley Black & Decker Inc. was successful in outbidding Securtas for the acquisition of Niscayah. It offered to buy all of the outstanding common stock and warrants for SEK18.00 a share in cash, valuing the deal at $1.2 billion including debt. Securitas has not yet conceded defeat but neither at the moment is it prepared to up its offer.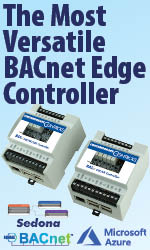 It is interesting that private equity groups are taking a liking to the security industry; will this drive up values? With the exception of Tyco all the other major security manufacturers are keeping a low profile on the merger acquisition front so far this year. This is surprising given that most made public last year that they would be active buyers in 2011. Although this month there has been no further comment published on the Schneider Tyco merger rumours, we believe that this is not the end of the matter. Further consolidation amongst the major suppliers is pretty much inevitable in the long term. It may not however be Schneider that takes up this opportunity for its acquisition strategy in the smart grid industry is likely to take precedence.

---
About the Author

McHale's career spans 40 years in the Energy and Building Controls Industry. In 1980 McHale formed Proplan to provide consultancy services in marketing and business development of products for security, safety and environmental control in buildings. In 1998 Proplan was merged into a new start company, i&i limited in order to provide more comprehensive solutions to both the demand and supply side of intelligent and sustainable buildings. In 2008 the assets of i&i Proplan were acquired by BSRIA Ltd. Later that year he co-founded memoori ltd to provide web based business intelligence services to energy and security related industries.

During the last twenty years McHale has managed a wide range of marketing strategy assignments for some major international companies, and is the author of forty published market studies and numerous papers on physical security, fire detection and environmental controls and smart grid industries and has lectured in the U.S.A, Europe and the U.K. on business development.
---


[Click Banner To Learn More]

[Home Page] [The Automator] [About] [Subscribe ] [Contact Us]