---
Articles - August 2011

Our authors provide insight into our rapidly evolving industry.
Please take the time to read their valuable articles.

"The Past and Future of Control Languages" A call to the industry to speed their evolution to open protocol for control languages. - Ken Sinclair, AutomatedBuildings.com
Roadmap for Control Programming Language Evolution A roadmap towards an open control programming language is to define an open instruction set for a control device to interpret. - Nirosha Munasinghe MBusIT BSc BE (Hons) (Melb) Product Development Manager, Open General
Embracing Change In today's commercial building market most, dare I say almost all, facilities are still reminiscent of the early days of building automation. - Bob Wallace, President of Building Clouds, LLC
The Unheralded Network Topology RS-485 may be the "forgotten" or "taken for granted" "boring" network, but it is the mainstay of many building and industrial automation systems. - Jim Sinopoli PE, RCDD, LEED AP Managing Principal, Smart Buildings LLC
"Would you run your business without financial analysis tools?" Analytics do not have to be complicated to deliver valuable, actionable results that save facility operators real dollars. - John Petze, C.E.M., Partner, SkyFoundry
Where Should We Start When Developing A Smart Grid? Demand response and pricing signals to homes and businesses could be better achieved via the internet through a combination of Home Area Networks and Energy Management software. - Allan McHale, Director, Memoori
Emergency Preparedness A New Technology Takes a Fresh Approach to Meeting Building Owners' Needs - Mark Sereci, CEO and President of Digitexx Data Systems
Specifying Energy Management & Integration Software In a growing and rapidly changing marketplace for energy management and integration software, it's important to take a methodical approach in the procurement and deployment of an EMS and focus not so much on the marketplace but rather your unique requirements and building operations. - Jim Sinopoli PE, RCDD, LEED AP Managing Principal, Smart Buildings LLC
The Security Industry Is Not For Turning Terrorism, safety, and shrinkage issues have not gone away, but it is the adoption and application of new technologies that is playing the major part in driving the industry forward. - Allan McHale, Director, Memoori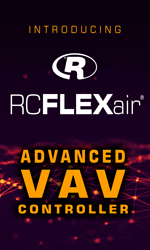 Columns - August 2011
Gas Detection (1 of 2) Always check to see the guidelines that any particular municipality follows, or solicit the advice of your "local expert"! - Steven R. Calabrese, Control Engineering Corp.
How to produce a winning webcast / Product Demo Webcasts are generally an extremely cost efficient way of interacting with perspective clients. - Manny Mandrusiak, Managing Creative Consultant,4 Bravo Marketing

Bringing Schedules into Building Design and Operation Facilities that understand their energy use will be able to control economic risk through committing advance purchases of energy on a schedule. - Toby Considine, T9
Variable Frequency Drives and Building Automation Systems Part 1 Proper Selection - Paul Ehrlich, Ira Goldschmidt & Angela Lewis, Building Intelligence Group
Creating Interactions in Building Automation We must "Create Interactions" worthy of our visibility and strive to better understand how to interact with the powerful presentations of our information. - Ken Sinclair, AutomatedBuildings.com

---


[Click Banner To Learn More]
[Home Page] [The Automator] [About] [Subscribe ] [Contact Us]