---

EMAIL INTERVIEW – Ken Sinclair and Andy McMahon
Andy McMahon, Channel Sales Director, BrainBox AI

---
Self-operating building
BrainBox AI offers a unique technology, combining deep learning, cloud-based computing and autonomous decision-making to support a 24/7 self-operating building.

Sinclair: Tell me a little bit more about BrainBox AI and how the technology works?

McMahon: BrainBox AI offers a unique technology, combining deep learning, cloud-based computing and autonomous decision-making to support a 24/7 self-operating building. BrainBox AI's solution enables the HVAC (Heating, Ventilation and Air Conditioning) system in a building to operate autonomously, in real-time, generating up to a 25% reduction in total energy costs, a 20-40% reduction in carbon footprint and a 60% increase in occupant comfort.

Our AI engine supports a self-operating building that requires no human intervention. Using our proprietary process, our solution autonomously optimizes existing HVAC control systems for maximum impact on energy consumption

We are proud to be at the forefront of a new era in building automation and a leader in the green building revolution. Located in Montreal, Canada, a global AI hub, our team is comprised of experts in the fields of AI, data science, real estate, HVAC and energy efficiency.

Sinclair: Why apply advanced technology like artificial intelligence to the HVAC system?
McMahon: HVAC systems account for 45% of total energy usage in commercial buildings. Inefficient and poorly designed systems are costly to manage, often ineffective at maintaining comfort levels and major producers of greenhouse gases.

When you understand the built environment as an ecosystem of interconnected components, you can achieve real efficiency by modulating the energy flowing throughout your building at any given time. Buildings today are complex, and AI can help achieve the delicate balance between energy consumption and occupant comfort. By optimizing the operation of existing HVAC equipment, we can now better manage the flow of energy through all existing and newly built buildings.

We are driven by the fact that 20% of global greenhouse gas emissions originate from buildings and that HVAC systems are responsible for over 50% of those emissions. Without serious intervention, these gases will only continue to rise, having detrimental impacts on our environment. At BrainBox AI we are fighting climate change by bringing innovation and cutting-edge artificial intelligence to the built environment, making buildings smarter and greener.

Sinclair: How is the pandemic accelerating cleaning automation in commercial spaces?

McMahon: Airborne viruses, such as COVID-19's SARS-CoV-2, can be recirculated non-deliberately throughout building HVAC systems, creating a liability to building owners and operators. The development of new systems that are able to detect the number of particles suspended in the air, combined with infrared camera technology that detects human temperature and tracks what individuals touch, can enable AI to identify what needs to be cleaned and the optimal air exchange needed at any giving time. Phone localization apps can also provide a trail and risk level information that would enable retailers to know if they should open their locations and what the maximum quantity of customers allowed inside at any given time should be.

It is in tough situations like these that businesses must strengthen and future-proof their approaches in order to be prepared to effectively overcome challenges such as those we are facing today. It is time to reassess how we are doing things. Will the technology of the past deliver the business and customer needs of the future? There is no better time to implement technological solutions to help answer these questions. Specifically, we believe that artificial intelligence is shaping the future of building automation. While we shift toward a new normal, commercial buildings need to adapt to whatever the world throws at us.

Sinclair: Are buildings neglecting to focus on HVAC considering that COVID-19 is an aerosolized spreader?

McMahon: Many commercial building owners/managers have implemented extensive surface cleaning practices, provided protection gear for employees, and are asking individuals to wash their hands before entering. What they haven't done, for the most part, is change their HVAC configuration to increase fresh air intake instead of the typical "energy savings" programming that focuses on minimizing the quantity of fresh air intake. The same applies to the fans in rooftop units that follow minimum air movement standards in order to save energy.

Over the last 30 years, we've all been focusing on saving energy, but now our reality has changed - we want to clean the air as much as we can, regardless of energy consumption. All buildings should be re-configuring their equipment, to the extent that their existing equipment allows, in order to follow the a model similar to what is seen in a Hospital. Particles of the COVID-19 virus are suspended in the air and the concentration of these particles in the air seems to be a contamination driver in some instances. Bringing in more fresh air is an excellent strategy in limiting the transmission of pathogens – and is a strategy that has been recommended and acknowledged by both the CDC (Center for Disease Control) and ASHRAE (American Society of Heating, Refrigerating and Air Conditioning Engineers)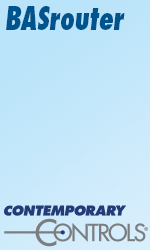 Sinclair: What is BrainBox AI doing to combat the threat of COVID-19?

McMahon: BrainBox AI recently transformed its expertise in building automation and autonomous HVAC technologies to create the Airborne Virus Mitigation Program (AVMP), which aims to proactively mitigate the potential spread of pathogens and improve air quality in buildings. As most recent research suggests, airborne viruses, such as COVID-19's SARS-CoV-2, can be recirculated non-deliberately throughout building HVAC systems. The AVMP follows the control system standards recommended by ASHRAE and the CDC through two specific strategies: dilution ventilation and temperature and humidity regulation.

The strength of an AI-powered technology, like BrainBox AI's, is its ability to adapt continuously as changes occur in the built environment. These changes include levels of building occupancy, peak energy consumption times, the priorities of real estate owners from sustainability to improved air circulation, and more. BrainBox AI's AVMP requires the installation of one edge device, a process that typically takes 2-3 hours, and can be configured by the BrainBox AI team remotely.
BrainBox AI can help mitigate the potential spread through two specific strategies:
DILUTION VENTILATION: We can dilute the concentration of contaminants in the air by discharging all or a portion of exhausted air and supplying uncontaminated/fresh air using the controllable outside air damper. This process of dilution ventilation and removal of contaminated air can significantly improve air quality and reduce the potential re-circulation of airborne viruses throughout a building.

TEMPERATURE AND HUMIDITY REGULATION: We will ensure that temperature and humidity levels closely mimic the levels set out by CDC ventilation specifications for health care facilities, which typically call for a relative humidity % range of 30-60%, and a design temperature range of 72-78°F (22-26°C.)
In non-hospital buildings, the fresh air changes are generally 2 to 3 times per hour unlike hospitals which operate between 20 and 30 fresh air changes per hour. Preventive measures can maximize the number of air changes – while respecting the limits of existing HVAC equipment in the building. For this to be successful, the system should be able to easily increase air changes by a factor of 3 to 5. The goal is to reduce the lifespan of an airborne virus between 60 and 80% of its current lifespan.
On the heels of a potential recession for many countries resulting from the COVID-19 pandemic, the arrival of BrainBox AI in many markets comes at a time of growing interest in technologies that can meaningfully decrease energy costs for real estate owners, while addressing mounting public concern for healthy and safe air circulation within buildings.

---
About the Author
Andy leads the building and expansion of BrainBox AI's channel partner initiatives. He is a startup veteran with a successful history of bringing innovative new products to market, and scaling them to industry leading positions. With over 25 years of experience in the commercial and industrial automation markets, Andy has built and led numerous sales, business development and marketing teams to great success.

Most recently Andy held the position of SVP, Americas at iCetana, a leading provider of AI-assisted video monitoring software. Prior to this, Andy was responsible for managing North American sales at Tridium, Inc. and creating their 2-step distribution channel. Andy also co-founded and led the development of an enterprise automation data analytics product, which was acquired by Honeywell Corporation.

---


[Click Banner To Learn More]
[Home Page] [The Automator] [About] [Subscribe ] [Contact Us]