---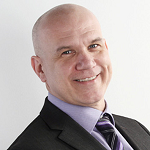 EMAIL INTERVIEW – Ken Sinclair and Michel Lemieux
Michel Lemieux, VP Sales & Marketing
Strato Automation

https://www.linkedin.com/in/michel-lemieux-7b834713/

---
Overview of Strato Automation
You can build your own widgets on top of your BMS system to meet your specific market needs.
Sinclair: Can you please give us a brief overview of Strato Automation? It seems it is a new name in the building automation industry?

Lemieux: With pleasure! Although the name is new to most of your viewers, we have been around as a Canadian based manufacturer for the past 15 years. Like many manufacturers we started as an integrator looking for a new product line since the one currently used became obsolete. All the good ones in our area were already taken, we decided to simply start from scratch since we wanted a line that was more contractor oriented. So, in early 2000, the development started with the first installation being made in 2005. 15 years later we now are at Gen3 of the product line with an installed base of roughly 1200 sites in the general area of Quebec, Canada!

The first question I typically get afterwards is why did it stay local for 15 years???? Well first the contractor was happy being just that. A contractor! 2nd, the whole product line, literature, and software suite was tailored to the French-Canadian market in French language. Not very useful for the rest of Canada or the US market.
Early in 2019, the company was sold to private equity and it was decided to share this gem with the rest of the world. Most of the first year was spent getting the product and offer ready for the Anglophone market and a great deal of effort was made translating all that was needed using proper English BMSA lingo. It is all done, and we are now open for expansion business.

Sinclair: What makes your offer different from the rest of the industry? What makes you stand-out?

Lemieux: Well, at first, I will simply state that this is a BACnet system. It that sense our devices are BTL listed. Our devices like our VAV's, controllers and communicating thermostats can be used with various BACnet front ends using our factory loaded application programs.
Now what is unique is that all our hardware is compatible to both our light commercial offer (Strato Zoning) and large facility offer (Strato Enterprise). The controllers although preprogrammed, can be edited or customized by adding simple side loops or fully re-purposed / reprogrammed if you want to use them as programmable controllers. So, one comprehensive product line can tailor from small to very large facility.
Another interesting angle to our offer is the simple fact that we do not charge for our software suite. All free…..independently of the project size and the number of points!

Sinclair: Free???? Always? Even updates?

Lemieux: Yes! We simply ask for registration. Our first project site installed in 2005 runs the 3 generations of products and is maintained and updated automatically by notifications. It runs the latest and greatest version of our software suite.

Please allow me to get back to a very important feature of our architecture. I like to say that we have an IT friendly and IT centric approach to BMS. 100% of your project file which typically includes: event logs, trends, controllers, users, programs, graphics, updates, alarms,etc….. is stored in a true native SQL flat file. So yes you can integrate through BACnet or Modbus. But if you have the access rights and the parsing information of the SQL database you can build your own widgets on top of your BMS system to meet your specific market needs. Our local ESCO has made amazing integration for his own NOC using this direct database integration method. You can build customized asset management the way you see fit directly on top of our system.

Sinclair: What does this run under? What is used to host the project SQL files?

Lemieux: A simple Windows™ environment! Since our software server suite is free you can run it on your client IT server infrastructure if you want. Just give us a separate partition, install the Server suite and off you go. Or we also sell small industrial Windows 10™ full solid-state PC if you want to run this on a separate machine. IT department of clients love it because it is an environment they understand well. They can use their Windows™ user policies, set their own antivirus, set the operating system update policies, reset the cache and reboot automatically one per month if they want. Again, something they know and are comfortable with.

Also, archiving and restoring is a simple as copying 2 folders. You want access to the small server? Remote desktop into it or plug an HDMI display with USB mouse and keyboard. Hard to beat simplicity.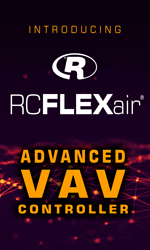 Sinclair: So what is used to create, access and modify those SQL project files?

Lemieux: Our Strato Enterprise Workstation. Which BTY does not speak a word of BACnet. It is simply a SQL browser which is fully tailored to our SQL database project files. And again one free software that can have multiple instances installed on a project does all the required functions based on the profiles of your users: End users, service, commissioning, designer, etc…..

Sinclair: That seems interesting! It seems it can provide solutions for various market segments. Where can one learn more about this product line?

Lemieux: Yes, it is highly scalable. We have done light commercial offices, day care facilities, light municipal work, shopping malls, college, huge school boards (59 buildings / 39K + data points), industrial refrigeration, hospitality, condos, etc. Yes we can do a lot and have done a lot in the past 15 years!

Have a look here. These are some of my LinkedIn posts on Strato Automation:

https://www.linkedin.com/in/michel-lemieux-7b834713/detail/recent-activity/shares/

To learn more you can visit us at www.stratoautomation.com or reach out to me directly
• Michel Lemieux
• VP Sales & Marketing
• Office: 438.799.5099
• Cell: 438.521.3296
• Email: m.lemieux@stratoautomation.com
• Web: www.stratoautomation.com/en/home
• LinkedIn: www.linkedin.com/in/michel-lemieux-7b834713

Cheers to all and keep safe!


---

[Click Banner To Learn More]
[Home Page] [The Automator] [About] [Subscribe ] [Contact Us]