---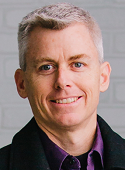 EMAIL INTERVIEW – Ken Sinclair and Troy Davis
Troy Davis, VP Sales, EnOcean
---
Collaboration between EnOcean and Aruba
The core competencies of each company and how this joint effort can have a major benefit for building owners and facility managers.
Sinclair: We just published Aruba / EnOcean press release early July; tell us more. What are we here to discuss today?
Davis: Today's topic is the collaboration between EnOcean, the pioneer of energy harvesting and world leader in self-powered sensors, and Aruba, a Hewlett-Packard enterprise company. We will be covering the core competencies of each company and how this joint effort can have a major benefit for building owners and facility managers.

Sinclair: Who is EnOcean?

Davis: EnOcean has been providing data to the Internet of Things (IoT) for nearly 20 years, long before it was known as the IoT. Our specialty is self-powered, battery free wireless sensors and controls that can provide information and cognitive feedback about the built environment. We typically refer to sensors that capture their energy from the environment - from movement, light and temperature - as "energy harvesting" and EnOcean is the leading expert in using harvested energy as a reliable source of power. Without sensors the IoT really has no value. Providing wireless sensors without batteries provides the necessary data without adding battery nightmares. Using the data from these sensors allows the building owner to truly understand and react to everything from occupant comfort to space utilization and allocation. It's also being used to monitor social distancing in the current pandemic.

Sinclair: What is the EnOcean Alliance?

Davis: EnOcean created a great radio platform and this has since been adopted by over 400 different manufacturers. In 2008, these 400 companies came together to form an alliance so the radio standard would continue long into the future in a standardized and open format. These Alliance members now have EnOcean controls and sensors in over 1 million buildings around the world.

Sinclair: Who is Aruba?

Davis: Aruba, a Hewlett Packard Enterprise company, is a leading provider of secure, intelligent networks that enable customers to thrive and deliver amazing digital experiences in the mobile, IoT and cloud era. Aruba is changing the rules of networking to make it simple for IT and organizations to bridge the physical and digital worlds at the Edge.

Sinclair: What problem does this arrangement solve for the building owner?

Davis: For many years now we have seen the disconnect between the physical space monitoring and "the network" or IT department. A lot of hesitation is driven by past incidents involving major retailers and data thefts. So the facilities team says they need connectivity and the IT team fights it at each step to enforce their security protocols. This required the facility team to install their own network of gateways, Ethernet, and power sources in order to collect the data from within a building. The Aruba-EnOcean relationship allows the data to be collected by the Aruba access points already installed in the field while staying off the IT departments secure networks. This significantly reduces the investment and occupant disruption to deploy an IoT system. We will talk a bit more about security in a minute I believe.

Sinclair: How will this arrangement between Aruba and the EnOcean Alliance enable more realization of IoT projects?

Davis: One of the biggest roadblocks we see in IoT deployments is infrastructure installation. Placing gateways all over a building to collect the wireless sensor signals is disruptive and labor intensive. It's also quite expensive and still doesn't address network security issues. Taking a fully installed Aruba network and adding a simple USB to each access point will allow full gateway infrastructure in a matter of minutes and for a fraction of the expense.

Sinclair: What types of applications do you envision being implemented using this arrangement?
Davis: It's nearly limitless with over 5,000 types of devices available. As I mentioned earlier we could see everything from simple temperature monitoring all the way to social distancing implementations. But some of the most popular deployments include shared workspace occupancy, elder care patient monitoring, cleaning crew management, if no one uses a space that day, why are you spending time and money to clean it? Monitoring power consumption is also a very powerful data point and EnOcean does this with no batteries and a simple device that clips over a wire, completely non-intrusive.

Sinclair: Does the system implement any sort of security?

Davis: Aruba has a very robust security system they call Zero-trust. They have built security specifically for edge devices and is built with IoT in mind. Check it out at https://www.arubanetworks.com/solutions/zero-trust-security/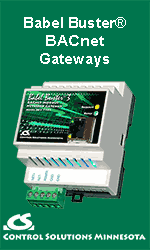 Sinclair: How can someone set up a demo in their own office?

Davis: EnOcean has created an IoT starter kit called EISKU which contains several different sensors and switches for you to connect to your Aruba access point. This will feed data to the included USB adapter plugged into your Aruba access point. Free demo software puts the sensor data into a graphical format and it trends the data as well so you can see the results over time. It takes about five minutes to set it up if you already have an Aruba system. We've also created a landing page for anything Aruba www.enocean.com/en/aruba

Sinclair: Can you briefly explain how the IoT Starter Kit and the Aruba access points work together?

Davis: The EISKU will allow any Aruba customer (new or existing) to collect and analyze the data from a group of sensors within your building. In the kit are temperature sensors, humidity sensors, door and window contacts, accelerometers and light switch or service call buttons. As you set up the system you'll immediately start to see the data streaming in to be shown on the temperature and humidity charts. You'll see occupancy status and switch press status. There are a number of application examples provided as well, all using real time data from the EISKU and your Aruba access point.

Sinclair: Who should I reach out to in order to give this a try?

Davis: We've set up a specific email address to handle inquiries for this specific system. IoT@enocean.com This will be routed to the proper crew within our organization around the globe. You can also reach our North American office at 801-943-3215.

---


[Click Banner To Learn More]
[Home Page] [The Automator] [About] [Subscribe ] [Contact Us]