---
EMAIL INTERVIEW – Ken Sinclair and Bob French
Bob French
Chief Evangelist
https://www.linkedin.com/in/bobfrench82/
---
Epidemic Mode

75F incorporated CDC and ASHRAE guidelines for HVAC operation during a pandemic into its control sequences.
Sinclair: Can you start us off by describing what 75F does?

French: Sure! 75F is a Bill Gates-backed, vertically-integrated building intelligence company using smart sensors and controls to make commercial buildings more healthy, comfortable, and efficient than ever before. The technology delivers Indoor Air Quality Management and industry-leading energy efficiency through predictive and proactive control of HVAC equipment and lighting.

Sinclair: How has COVID-19 influenced 75F's mission and value to customers?

French: Energy efficiency is at the heart of what 75F does. Under normal circumstances, our predictive control sequences can save between 30 and 50 percent in energy costs — without sacrificing indoor air quality (IAQ) and occupant comfort.

As COVID-19 emerged, 75F's response was twofold and centered on both efficiency and IAQ.

First, as the early days of the pandemic caused businesses across the world to shut down, commercial buildings sat unoccupied for months. Some buildings are still unoccupied as facility managers race to understand what they need to do in order to safely reopen their sites. While their buildings are empty, 75F customers can remotely program their zones into setback mode, which allows indoor conditions to drift outside parameters that are normally maintained during occupied timeframes. This reduces how often a heating or cooling system operates, thus saving valuable energy.

Second, as states started to lift quarantine orders and people began returning to public indoor spaces, 75F incorporated CDC and ASHRAE guidelines for HVAC operation during a pandemic into its control sequences. This custom sequence is called 75F Epidemic Mode™, and it's currently available free of charge to all customers.

Sinclair: Can you explain what these guidelines are, and how they're incorporated into your product?

French: Among hundreds of other medical experts and industry leaders, the CDC and ASHRAE point to increased outdoor air ventilation as strategies to mitigate the risk of viral spread indoors. For HVAC equipment, ASHRAE recommends some specific actions: flushing the air inside a building for two hours before occupancy and again after occupancy, as well as keeping OA dampers open as far as your system will allow and for as long as you can, even 24/7 if possible.

75F Epidemic Mode™ translates these recommendations into two application profiles: Smart Enhanced Ventilation™ and Smart Purge™. These profiles allow our users to follow guidelines without risking damage to their equipment, as our system customizes to specific equipment types and will not force operation outside of capacity.

75F's Smart Purge application activates three hours ahead of expected occupancy and runs for two hours, allowing up to one hour of preconditioning before building occupants arrive for optimal comfort. Post-purge activates when the scheduled occupied period ends and runs for two hours. Overnight between cycles the system keeps buildings at setback temperatures with minimal outside air to conserve energy use and humidity levels.

Smart Enhanced Ventilation™ activates during a scheduled occupied timeframe and ensures the indoor environment remains as safe as possible during a building's occupied period, in order to reduce risk of infection from aerosolized particles. Outside air dampers on the building are controlled by the 75F system to maximize dilution ventilation based on the system capacity and weather conditions.

This profile uses weather forecasts and data from 75F Smart Sensors throughout a building to optimize the use of outside air in anticipation of heating or cooling to lower costs from energy and equipment while maximizing ventilation.

Sinclair: How do your users implement 75F's Epidemic Mode?

French: Enabling 75F Epidemic Mode™ is as easy as clicking a button. Building owners and facility managers have remote control over their portfolio of buildings via 75F's building intelligence suite of web and mobile apps, called Facilisight. Within Facilisight, users have the option to toggle Smart Enhanced Ventilation™ and Smart Purge™ on or off — meaning they can return to 75F's award-winning algorithms for optimal energy savings once a vaccine is available or it is otherwise safe to do so. Our customers may also choose not to activate the Epidemic Mode system profile at all. The choice is theirs.

Sinclair: Medical understanding of COVID-19 is incomplete and evolving. What happens to your control sequence as recommendations change?

French: We understand that COVID-19 is not yet completely understood, and that recommendations for safety indoors may change. That's where our cloud-based technology really comes in handy. The 75F system updates via the cloud, meaning our customers have nearly instant access to the latest HVAC control strategies as they are recommended.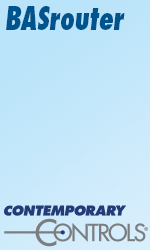 Sinclair: Do you have any data on the energy impact of these recommendations?

French: At this point in the conversation, it's no secret that increased outdoor air ventilation is going to cost more money, especially in summer and winter seasons because of all the extra conditioning required to make outdoor air acceptable for indoor use. However, data from the National Renewable Energy Laboratory (NREL) demonstrates that following ASHRAE and CDC guidelines with 75F Epidemic Mode™ can save building owners significant energy.

NREL ran a study on the energy required to follow these guidelines in Department of Energy (DOE) building models in climate zones across the U.S., and then compared those findings to 75F Epidemic Mode™. In all instances, 75F's Epidemic Mode lessened the energy burden by a considerable amount.

For example, models in an extreme winter week in Minnesota displayed skyrocketing costs when following guidelines without help from a building automation system (BAS). According to NREL's study results, our custom pandemic sequence cuts that cost in half.

75F achieves these lower costs by taking advantage of setback temperatures overnight between purges; directing enhanced OA ventilation to occupied spaces only; and in some cases, varying occupancy schedules for buildings that are only returning to occupancy part time.

For more information on this technology, visit our website at www.75f.io. You can also reach me for more information at Bob@75f.io.


---

About the Author:

Bob French is 75F's Chief Evangelist. His mission with the company since 2014 has been to make commercial buildings more healthy, comfortable and efficient. He oversees the Enterprise Engagement Team and spearheads sales for the Americas. Previously, Bob represented an HID LED lighting manufacturer and consulted with companies throughout Minnesota on energy savings financed projects. Bob is also Entrepreneur in Residence at University of Minnesota's Carlson School of Business, where he mentors business students and startups.

---


[Click Banner To Learn More]
[Home Page] [The Automator] [About] [Subscribe ] [Contact Us]