---
| | |
| --- | --- |
| Useful online resources to download | Ken Sinclair |











Net-Zero Energy, High-Performance Green Buildings
This report from the U.S. National Science and Technology Council described plans for Federal R&D into efficient buildings that on average consume no power. This R&D effort was mandated by Congress in energy laws passed in 2005 and 2007. Current technologies can reduce energy consumption in buildings by 30% to 50%. Commercial buildings consume about 40% of national energy and account for 40% of green house gasses. Also addressed are occupant health and indoor environmental quality. Methods for disseminating research results to industry are presented. Read the full report as published in CABA's Research Library (PDF).
Energy Performance of LEED for New Construction Buildings
This report by the New Buildings Initiative compared expected and actual energy performance of 121 LEED-certified newly constructed buildings. These buildings used about 24% less energy compared with the national average. The ENERGY STAR ratings of these buildings were better that 68% of buildings. The methodology for these measurements is explained in detail. Read the full report as published in CABA's Research Library (PDF).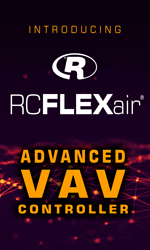 Wireless Lighting Controls Make Retrofits Practical (TB-38)
Digital lighting controls that allow daylight harvesting, occupancy control, and personal control have not often been set up in existing facilities because it is expensive and disruptive. Fortunately, a cost-effective and easy-to-install wireless lighting control, monitoring, and management system developed by Adura Technologies provides a solution. The system has been successfully installed in several pilot applications and will be fully commercialized by 2009.
DC Power Distribution Cuts Data Center Energy Use (TB-40)
The Lawrence Berkeley National Laboratory led a demonstration project that showed that alternative, direct-current (DC)–based power distribution systems can reduce the total system energy use in a data center by 5 to 7 percent compared to the most efficient alternating current (AC) systems and by up to 28 percent compared to typical AC distribution systems. DC distribution systems also reduce cooling loads and have the potential to improve reliability by reducing the number of possible failure points.
Want to keep up with the latest trends for renewal energy? Go to EarthToys; http://www.earthtoys.com/hotstories/archive.php
---


[Click Banner To Learn More]
[Home Page] [The Automator] [About] [Subscribe ] [Contact Us]