---
I am the first to admit that like many other people in the world I have become addicted to my mobile devices and Apps. I will always seek out new ways to improve processes and I thought that I was doing a pretty decent job of selecting Apps that made my daily work routine more productive. At least that was until I started working with a bunch of web developers. Now I am in App overload.
I come from a Microsoft and Blackberry world and made the leap to an Android phone, but at the end of the day everything still revolved around my Outlook, Lync, and all good things get stored in SharePoint. Life was relatively simple, or so I thought. Now as I'm involved with teams who are working on multi levelled projects I'm dealing with Apps for everything! I have got more windows open than ever and I never seem to be using the right App when someone is trying to communicate with me. It might be the reluctant email user in me resisting Apps like Slack and Teamwork, or maybe I'm just not grasping what each one is really for.

That leads me to the motivation for this article. My top picks for the Apps that I've come to learn to appreciate over the past year for business.

5. Evernote: I got introduced to this App when I was called into a surprise meeting with only my cell phone. My first thought was to record the meeting and then make notes later when I remembered a colleague telling me how much she loved using Evernote. I downloaded it, and have been a fan ever since. The App is packed with a ton of note taking features including the ability to create lists. The list feature lets me keep track of reoccurring meeting notes from project and staff meetings. Just like having my own personal assistant in my shirt pocket.
4. Here Maps: I started playing with this App when I was providing training classes for an offsite client in another city and wanted to watch my data fees on my cell phone. I had read a review stating that this App had the ability to download maps for use offline while still being able to provide turn-by-turn navigation just like Google Maps. While it is not quite as detailed and robust as Google Maps I have to admit that I was pretty impressed with the offline functionality. It got me where I needed to go with no problems.

3. Google Drive: I have always liked Google Drive as a back-up for my laptop, but went to Microsoft's One Drive for my corporate data storage as it works well with the Microsoft Apps suite of products. I recently downloaded the Google Drive App for my phone and simply love the fact that I can easily access my Drive from my mobile device. It has saved my bacon on a couple of proposals. I was working on information that was critical to a proposal when I needed to go out of the office to see a client, and then ran into my business partner at another location. The deadline had been moved up and my partner needed the information that I had been working on and I was no where near my laptop. Thankfully I had things set up to save my documents to Google Drive and I was able to retrieve the document from my phone. One of the other things that I am liking about Google Drive is that it includes the entire Google Productivity Suite: Google Docs, Google Sheets, Google Slides, Google Keep, Google Photos. Now I really like Google Photos mainly because it allows for unlimited photo and video backup and I take a ton of photos with my phone when I'm onsite with clients. It is great to be able to call up a photo of a classroom, or a meeting space that I visited a year ago instantly so that I can complete quotes. For me it is wickedly handy to have.
2. Skype: Sure Skype has been around for a long time, but I did not fully grasp the need for it on my tablet and phone until I started doing International business again. It is a huge timesaver to be anywhere, at anytime of day, and be able to reach out to someone either by Skype Messenger, or through a video call and get the answers that I need to make informed decisions. It also reminds me that business working hours are no longer restricted to the 9-5 grind.

The new world of business is one of collaboration, and that means that the typical measurement of a business day has changed and being accessible to clients when they are wanting to work, can often make, or break, a deal.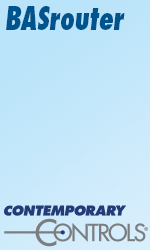 1. Slack: Reluctantly I am going to have to say that this Twitter-like App is extremely powerful and addictive. Unlike an email, I can reach out to an entire development team for technical assistance when I am at a client site and get quick answers to my questions. I don't have to spend time entering names in the "To:" field and wait for a response. A simple @group message and I am on my way to getting answers.

I started this point off with the word "reluctantly" because a while ago I wrote an article called "Is Email Obsolete" where I weighed out the pros and cons of Slack vs. Email. Since that time I have been using Slack more and more to communicate with several project based groups. I admit that I still found it cumbersome having to log in to yet another platform just to communicate with members of my team. Then I put it on my phone and OMG I love it.

I can ask questions to various teams through various channels, send photos, and even screen shots. It is way more flexible for someone who is used to talking on Twitter to use than a traditional email. Yes, Ken Sinclair I bow to the master, you told me that I would love it given time. (Insert the eating crow sound here). I am being converted.
One of the other big features that I have found useful is Slack's integration with Google Hangouts. I always believed that Google Hangouts was the one thing that Google got right when it created Google + and the integration with Slack continues to impress me. I can start a Hangout (impromptu meeting) right in the Slack environment and bring team members together to collaborate. Simply brilliant functionality.

Collaboration is the new form of business, and Apps that promote it, will always be at the top of everyone's download list. As 2015 draws to a close I am excited to see what technological innovations 2016 will bring that will continue to enable effective communication and drive business forward.







---

[Click Banner To Learn More]
[Home Page] [The Automator] [About] [Subscribe ] [Contact Us]