December - Our AHR Expo 2016 Preview issue
Very pleased to be doing our 17th year of Free Education Sessions at AHR Expo 2016 in Orlando. Pleased to be joined by several industry experts to help us all better understand the change upon us.

Also extremely pleased that our industry is able through the voice and video of Control Trend's Awards "CTA" to recognize AHR Expo's amazing support. Be sure to read the other Ken's CTA interview. Here is a snippet.

Smyers: We are delighted to present the AHR Expo with a ControlTrends Industry Service Award to recognize their 86 years of service that has organized and shaped the growth of the HVAC industry. The annual AHR Expo rejuvenates the entire HVAC industry, top-to-bottom, showcasing the newest technologies and innovation, as well as hosting vital collaboration, networking, and education programs.
Our education theme for this year's AHR Expo is "Transformational Change for Building Automation". Our last few issues and this issue speak well to the possible of connected buildings and the transformational change we all need to make.
My fellow presenters of our education sessions provide these thoughts;
Brad's comments; So if it's not the devices themselves, what is it about IOT that is transformational? Buildings that Teach Themselves.
Jim's comments; Eventually we'll have almost self-managing buildings, where the systems can optimize them self, self-heal; and not only identify faults or failures, but compensate and re-configure the systems to minimize any impact of the system.
I cannot wait to hear what more they both have to say in Orlando. Be sure to join us.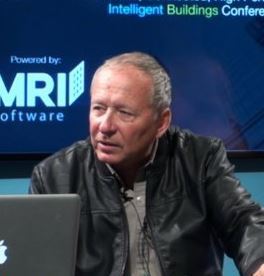 A preview of AHRExpo sold out event in Orlando is provided as part of our December issue.

Details of our free education sessions for Orlando are described here.
Plus we have provided some required reading by our presenting industry experts for both the education sessions and the connection community collaboratory to allow attendees of these sessions some insight to what they might hear.

We are extremely pleased that our web resource is providing history and connections to all the work we as the large building automation industry have done in the past. Please take a look at my review of the CoRE Tech event in the Silicon Valley. In which Jim Young advised; that we hoped we would be in the 9th inning of the game, but the truth is we are just in the first or second inning of this ball game but the message is clear that it is game on and what we have all been talking about for the last 30 years has clearly begun happening.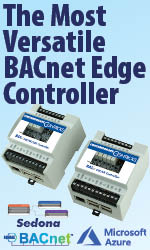 As always this new issue is a nest of great articles, columns, reviews, new products, interviews and of course the steady stream of news depicting our rapidly evolution and journey to "Transformational Change for Building Automation".
We now provide a pinterest menu for each issue to add visual interest and improve mobile presentation plus allow you to easily reorganize our information on your personal purpose driven pinterest boards.
Tell all our sponsors you saw their ads on the AutomatedBuildings.com web site and thank them for supporting your free access to evolving Automated Building Industry information. Click on their ads and view their valuable products and services. Please review all Our Sponsors.

The news just keeps flowing thru our web site and RSS feeds daily, and of course the only way to truly find what you are looking for in the vast quantity of information on our site is with our site search engine http://www.automatedbuildings.com/search/sitesearch.htm

As always lots of new products, plus be sure to check our event calendar to see the number of events we have in our future.



---


[Click Banner To Learn More]
[Home Page] [The Automator] [About] [Subscribe ] [Contact Us]