---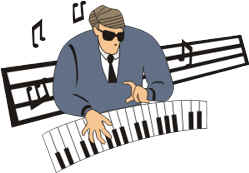 EMAIL INTERVIEW - Leighton Wolffe & Ken Sinclair
Leighton Wolffe: Leighton has been active in the energy and facility technology industries for 20 years serving as a consultant and as director of engineering and facility operations at Harvard University, Cedars-Sinai Medical Center, 20th Century FOX, Paramount, and Marriott Corporation. Understanding customer needs, he founded two control contracting and systems integration companies to implement LON, BACnet, and web based HVAC, security and energy management applications to government agencies and large institutions.
His entrepreneurial approach to providing new products and services to customers along with a deep interest in the convergence of emerging technologies has allowed Leighton to provide a balanced and integrated world view of current and future applications that increase business value and improve operational efficiency.
Leighton's recent activities include working with providers of intelligent building systems and enterprise level technologies to develop and implement national sales and marketing strategies and the creation of channel partner programs and other initiatives to generate growth.
---

The "Interoperable Blues Band"
How did this work so well last year? It was the first time you all met, let alone played together - you guys didn't even rehearse.












Sinclair: I hear rumors that the Interoperable Blues Band is coming back to BuilConn.
Wolffe: More than rumors Ken. We've been asked to get the band back together to perform at BuilConn 2005.
Sinclair: That's great news! I remember how exciting it was to see our colleagues in the industry play together. You guys were awesome! What's happening this year?
Wolffe: For starters, Graham Neill will be back at BuilConn 2005. He will be joining us in Dallas for a few days in the midst of his US tour in which he and the "Band of Wolves" will be performing with noted artists Badfinger, Rick Derringer, James Montgomery, and Steven Tyler of Aerosmith in a Boston Charity benefit, and at select club and festival dates. Graham had a great time in Dallas last year and is pleased to be asked back! He says YeeHaa - in a British accent of course.
Sinclair: How about our own industry stars?
Wolffe: We are pleased to announce that John "Rhythm Stix" Petze will be back on drums, Tracey Markie will conducting the "Back Street Beaters" percussionist section, Jay Pitcher and Robert Beverly on keys, Keith Gipson on vocals, several guest guitarists and more.
Sinclair: Wow, what a lineup. What can we expect for music?
Wolffe: It will be in the same genre as last year – bluesy rock with nice tight jamming and "open" musical exploration. We'll keep the same arrangement with the core band playing throughout the evening and guests sitting in for a number or two.
Sinclair: Any surprises for this year?
Wolffe: I'm working on lining up a few very special guest artists from our industry, hoping to coax them out of 'retirement' or just plain shyness. We want to get more players involved –so if anyone wants to join in, email me at leighton@clasma.com and I will send information about the tunes and what gear to bring. We also want to get as much audience participation in the percussion section, so plan on hooking up with Tracey Markie to coordinate.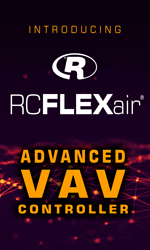 Sinclair: How did this work so well last year? It was the first time you all met, let alone played together - you guys didn't even rehearse.
Wolffe: That's right Ken. It was true "plug and play". As we do in our industry with interoperability and connectivity – we agree on the basic standards and then apply the appropriate devices and software to make it work together. Musically, for the band, we agree on the basic format of the song – for instance a "12 bar 1/4/5 blues number in A". We actually did that live, in front of everyone last year. It can be magic when it works. . . . although sometimes there can be a musical train wreck and that can be embarrassing. Thankfully though, everyone was on last year and it came off well.
Sinclair: We all look forward to the show. Where and when will it be?
Wolffe: Wednesday, March 23rd, after the BuilConn reception. We're not sure if it will be in the same room as last year - look for the location in the BuilConn daily newsletter. We look forward to seeing everyone there.
Sinclair: We'll be there!
---


[Click Banner To Learn More]
[Home Page] [The Automator] [About] [Subscribe ] [Contact Us]